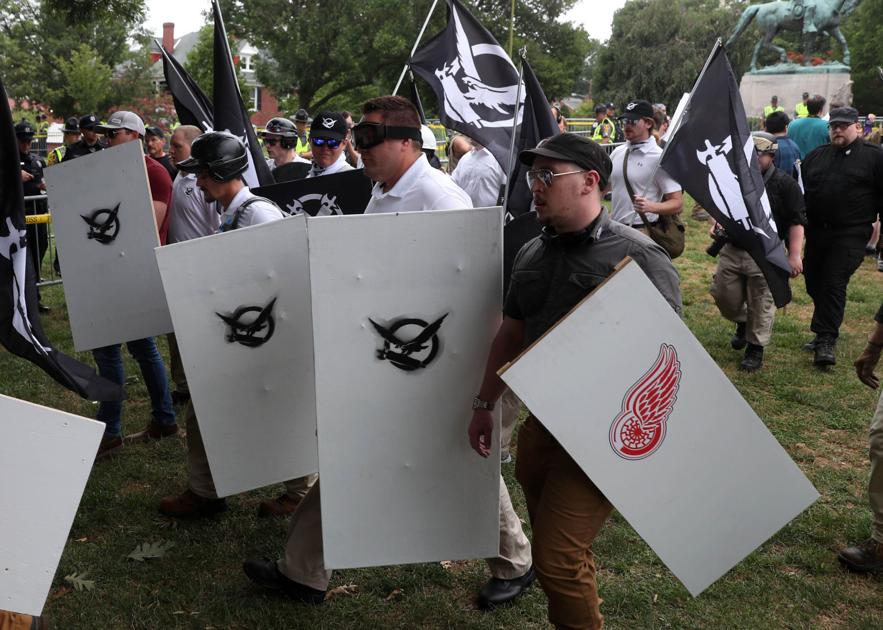 The Detroit Red Wings are considering legal action to stop white nationalists from using their logo as part of a "disturbing" rally in Charlottesville.
The Red Wings say they are "exploring every possible legal action as it pertains to the misuse of our logo in this disturbing demonstration." The team adds that it believes hockey is for everyone and celebrates the diversity of its fan base and the country.
NHL Deputy Commissioner Bill Daly decried the "irresponsible and improper use" of the logo.
"This specific use is particularly offensive because it runs counter to the inclusiveness that our league values and champions," Daly said in an email.
There is a Michigan-based white nationalist group called the Detroit Right Wings that uses the Red Wings' logo.
READ MORE (The Daily Progress)
Activist Calls Red Wings 'Hypocritical' For Objecting Logo Use

CBS Detroit

Detroit Red Wings 'vehemently disagree' with use of their logo at ...

Yahoo Sports

Why white nationalists are misappropriating Red Wings logo

MLive.com

Detroit Red Wings to white supremacist group: Stop using our logo

CNN

Red Wings 'vehemently disagree' with use of logo at Charlottesville white ...

ESPN

NHL, Red Wings condemn use of logo at Charlottesville 'Unite the Right' rally

Yahoo Sports

Red Wings, NHL vow to end logo use by white supremacists

Yahoo Sports

Red Wings denounce logo's use at racist rally

Fort Wayne Journal Gazette

Detroit Red Wings object to use of logo at rally

UPI.com