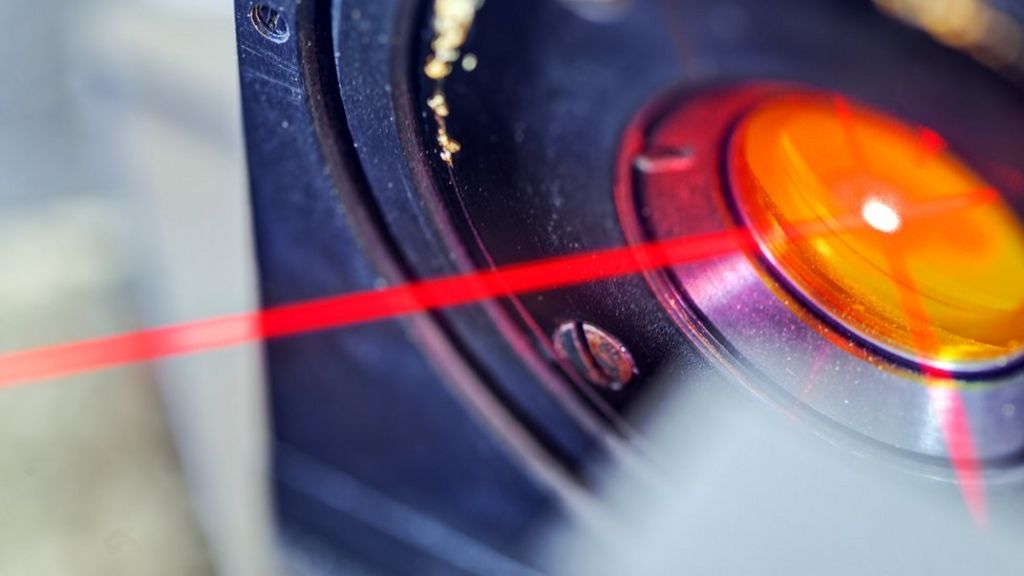 Image copyrightvladimir_nImage caption Lasers help generate a Quantum state that changes when anyone eavesdrops on it China has successfully sent "hack-proof" messages from a satellite to Earth for the first time.
Complicated optics on the Chinese satellite protect messages with entangled photons - sub-atomic particles of light manipulated so that some of their key properties are dependent on each other.
By encoding a key to encrypt data using entangled photons, it becomes possible to send messages confident that they have reached a recipient free of interference.
Image copyrightkynnyImage caption Fibre-optic cables can speed light but signals have to be boosted over long distances "That, for instance, can meet the demand of making an absolute safe phone call or transmitting a large amount of bank data," he said.
The Micius test was one of several experiments "bringing the concept of a global quantum internet closer to fruition", wrote Robert Bedington, Juan Miguel Arrazola and Alexander Ling in a review article in the journal Nature .
READ MORE (BBC News)
China uses a quantum satellite to transmit potentially unhackable data

CNBC

China's quantum satellite sends unbreakable signals from space

Times of India

China sends first 'unhackable' message to satellite

Financial Times

Quantum communication breakthrough: China sends 'hack-proof' cipher from space

International Business Times, India Edition

China sends first 'unbreakable' message from space satellite to earth

Express.co.uk

China achieves major goals in quantum communication ahead of schedule

Global Times

China Focus: China's satellite sends unbreakable cipher from space

Xinhua

Chinese Scientists Conduct Ground-to-Space Quantum Teleportation

Anhui News

Chinese science teleported into the lead in quantum race

Chinadaily USA