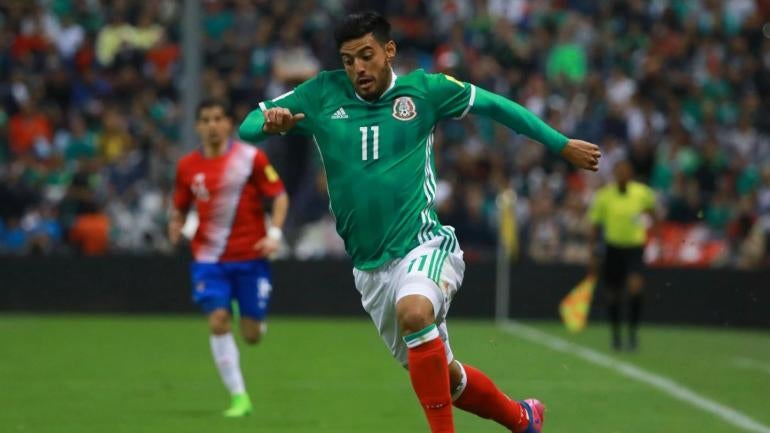 Former Arsenal player Carlos Vela, also a member of the Mexican national team, is on the verge of a move to MLS.
LAFC has reached a deal with Real Sociedad for the star, the Spanish club announced.
The talented 28-year-old is one of the best players on the Mexican national team and has put together a really nice career at Sociedad.
After a move to West Brom following three years at Arsenal, he went on to score 41 goals in 72 matches for the Spanish club.
Roger Gonzalez is an award-winning writer based in Virginia that has covered pro soccer from Europe's top clubs to Argentina's first division.
READ MORE (CBSSports.com)
Carlos Vela confirms he will join LAFC

Goal.com

AP source: Mexico's Carlos Vela to join expansion LAFC

The San Luis Obispo Tribune

LAFC is about to make Mexico's Carlos Vela the team's first designated player

Los Angeles Times

LAFC, Mexico's Carlos Vela nearing deal

LA Daily News

Carlos Vela Signs With LAFC as Club's First Designated Player

Sports Illustrated

Transfer Rumors: El Tri standout Carlos Vela to join MLS

MLS Multiplex

Los Angeles FC reaches deal with Real Sociedad to sign Mexico's Carlos Vela

ESPN FC

Real Sociedad announces transfer agreement of Carlos Vela to MLS

Angels on Parade (blog)

Report: Carlos Vela Headed To LAFC

beIN SPORTS USA