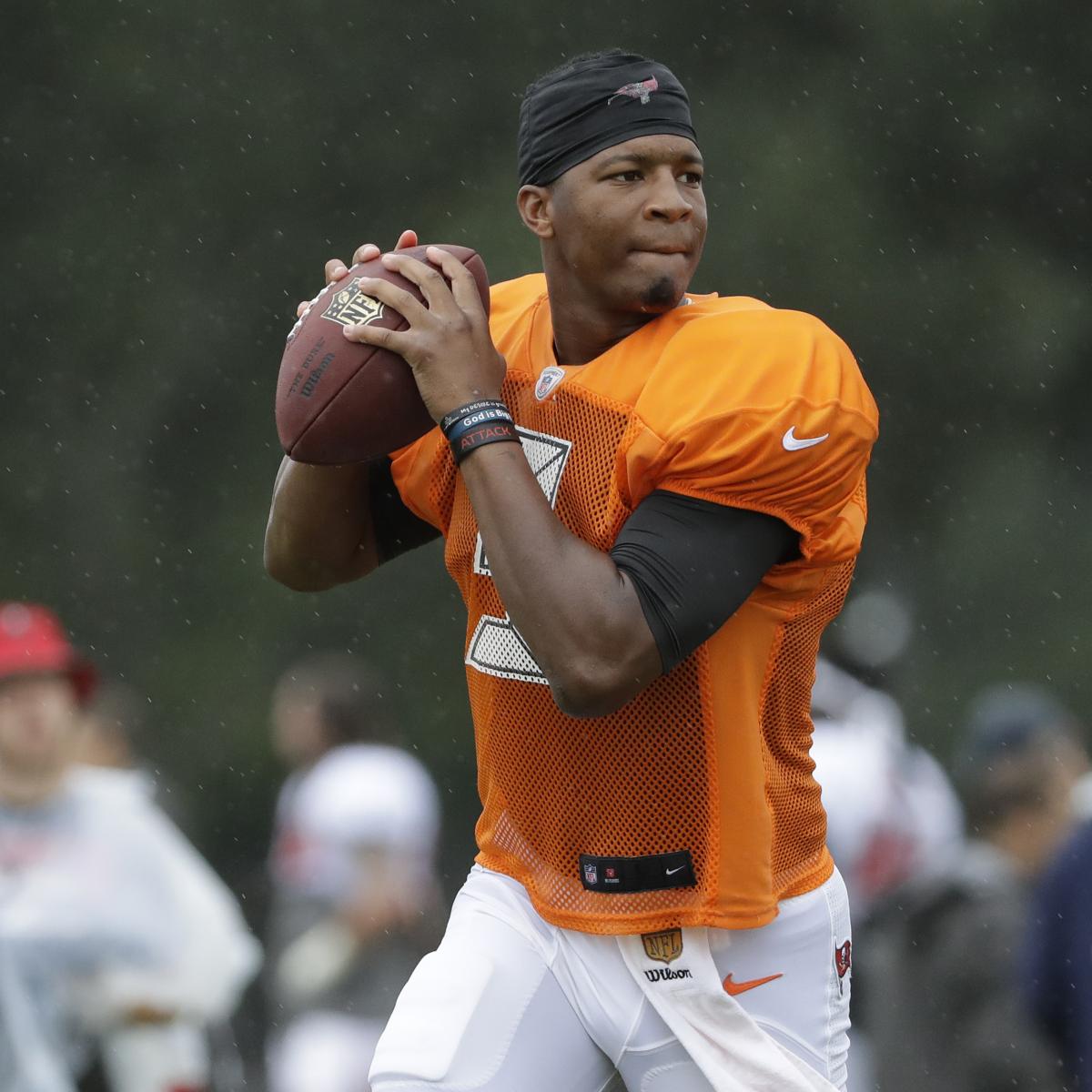 Chris O'Meara/Associated PressIf the first episode of the 2017 version of Hard Knocks is any indication, the Tampa Bay Buccaneers are ready to contend for a playoff berth.
Hard Knocks drew viewers in with Winston's humor and held it with defensive lineman Gerald McCoy singing to his young children and discussing how important family is to him.
McCoy revealed he went to Japan during the offseason when he arrived at training camp dressed in a kimono and headband, and the lightheartedness continued when Winston and Kwon Alexander compared the linebacker's red hair to snacks:
While Tampa Bay fans are looking for Winston to usher in a new era, Hard Knocks provided a glimpse of the franchise's previous success when former head coach Jon Gruden was introduced at the team's Ring of Honor press conference.
Gruden's brother, Jay, coached wide receiver DeSean Jackson last season in Washington before the dynamic playmaker signed with the Buccaneers this offseason.
READ MORE (Bleacher Report)
VIPs, former players part of 'Hard Knocks' Bucs premiere in Tampa

Tampabay.com

First Hard Knocks features Jameis Winston, Gerald McCoy

NBCSports.com

Tom Jones: Stars of 'Hard Knocks' premiere include Winston, McCoy, Bucs singing

Tampabay.com

CB Hargreaves aims for big second season with Buccaneers

WFTV Orlando

When is Hard Knocks 2017 on HBO GO?

FanSided

Buccaneers: Pros and Cons to Hard Knocks

The Pewter Plank

Bucs HC Dirk Koetter sick of 'Hard Knocks' questions

Sportsnaut

Best of Hard Knocks: Snacks, speeches, and overalls

NFL.com

Bucs, Winston Inspire Students with Play Football Clinic

Buccaneers.com