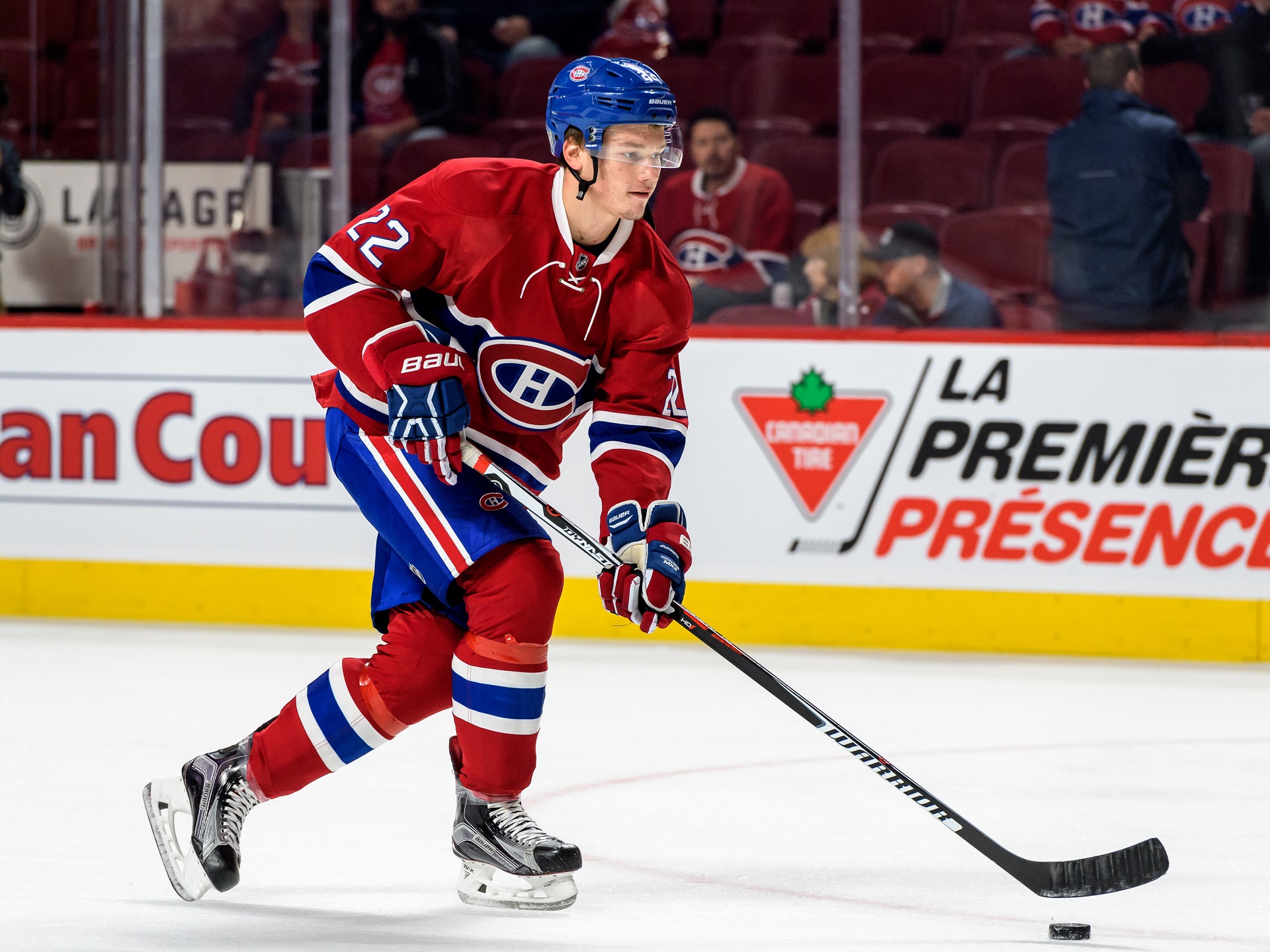 "Ultimately we made the trade because we were looking to acquire a defenseman, and Sergachev is big and strong, a good skater, moves the puck well, and we were looking for that kind of player," Yzerman explained in a conference call with reporters.
Though led by perennial Norris Trophy contender Victor Hedman, the Lightning's defense corps was a major weak spot last season and in need of an upgrade.
To get Sergachev it cost the Lightning the highly skilled Drouin, the third overall selection in the 2013 draft who scored 21 goals this past season and has recorded 95 points in his first 164 NHL games.
Two years ago he was suspended by the team for failing to report to the minor leagues; and his agent, Allan Walsh, engaged in a public war of words with the organization, ultimately demanding a trade.
Sergachev, who started the 2016-17 campaign playing four games in Montreal before returning to junior hockey, is entering the first year of his three-year entry-level deal, making him not only a talented option for the Lightning blue line, but also an affordable one that does not need to be protected in the expansion draft, either.
READ MORE (Sporting News)
Why Lightning fans won't lose sleep over Drouin trade to Montreal

Tampabay.com

Habs sign Jonathan Drouin: six years, $33M

NBCSports.com

'Expect the unexpected': Montreal Canadiens acquire Jonathan Drouin from Tampa ...

National Post

Why trading Jonathan Drouin could haunt the Lightning

Tampabay.com

What the Puck: Drouin-Sergachev deal leaves many with mixed emotions

Montreal Gazette

Habs' prospects, Part II: Charles Hudon appears ready to skate into NHL

Montreal Gazette

NHL releases full 2017 draft order

NBCSports.com

Lightning Send Jonathan Drouin To Montreal

Deadspin

Montreal Canadiens trade for Jonathan Drouin in offseason stunner

SB Nation