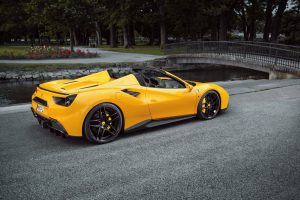 The 488 Just Keeps Getting Better, Thanks to Novitec Rosso with New Refinement Program!
Novitec has been one of the few companies who challenge themselves to customize high end cars. Their product range varies from Ferrari, Lamborghini, Maserati and Rolls-Royce. The company prides itself in quality and refinement of these high end platforms. Not only is fitment and quality control on point, everything they produce looks great and has function over the stock item.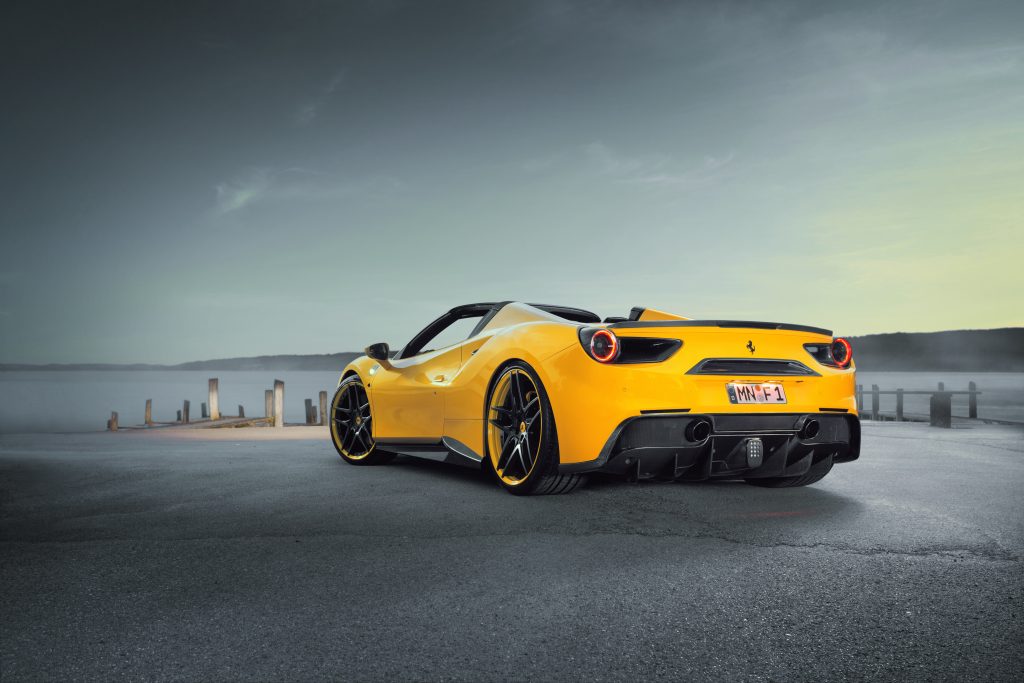 One thing Novitec does well is making aftermarket wheels fit and look good. They take cues from the body and incorporate them into wheel design, so they look great, but are not overly busy. They offer two different styles for the 488 platform, a single piece forged wheel labeled NF4. The sizes are 9×21 front wheels and are mounted with tires sized 255/30-21, while the 12×22 rims on the rear with tires of size 335/25 -22. The other set they offer is a new 3 piece design labeled "NF7" the size 9×21 front wheels are likewise mounted with Pirelli P Zero high performance tires of size 255/30-21. Size 335/25-22 tires on 12×22 rims on the rear axle provide maximum grip.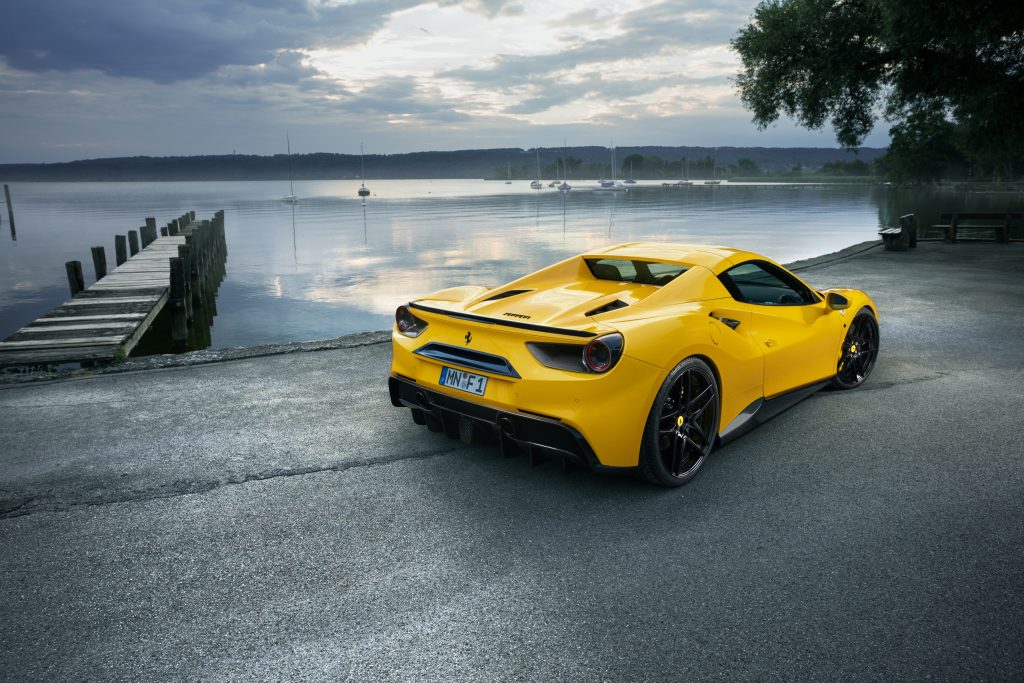 Another great feature of the Novitec line is added practicality. The 488 has great suspension components straight from the Ferrari factory. The only issue is, the car sits quite low for being practical over drive ways and speed bumps. Instead of taking those ridiculous angles just to get where you need to go, they have made a lift kit which works to raise the front of the vehicle.
F5 488 30
Novitec Hydraulic Adjustment Suspension Springs Ferrari 488 GTB | 488 Spider 15-16
$8,990.00

$8,765.25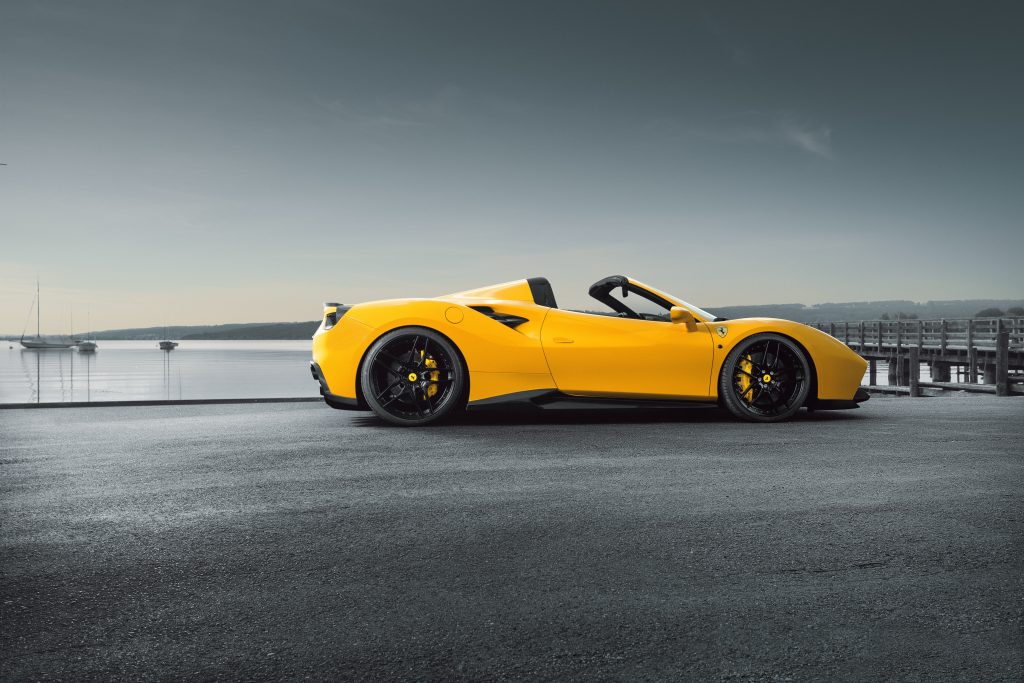 Novitec has also done some extensive testing with the cars ECU. From the factory the specs on the 488 Spider which are 661 Horsepower @ 8000 RPM and 561 Ft/lb at 3000 this car is quite potent in its stock form. With a two turbos attached to the 3.9L v8 engine, there is plenty of power to be squeezed out of it. The upgrade from Novitec changes these numbers to a whopping 772 horspower and 674 ft/lbs with their highest power package. Those are some serious gains for an already potent power plant.
F1 488 10
Novitec N-Tronic Ferrari 488 GTB | 488 Spider 15-16
$4,350.00

$4,241.25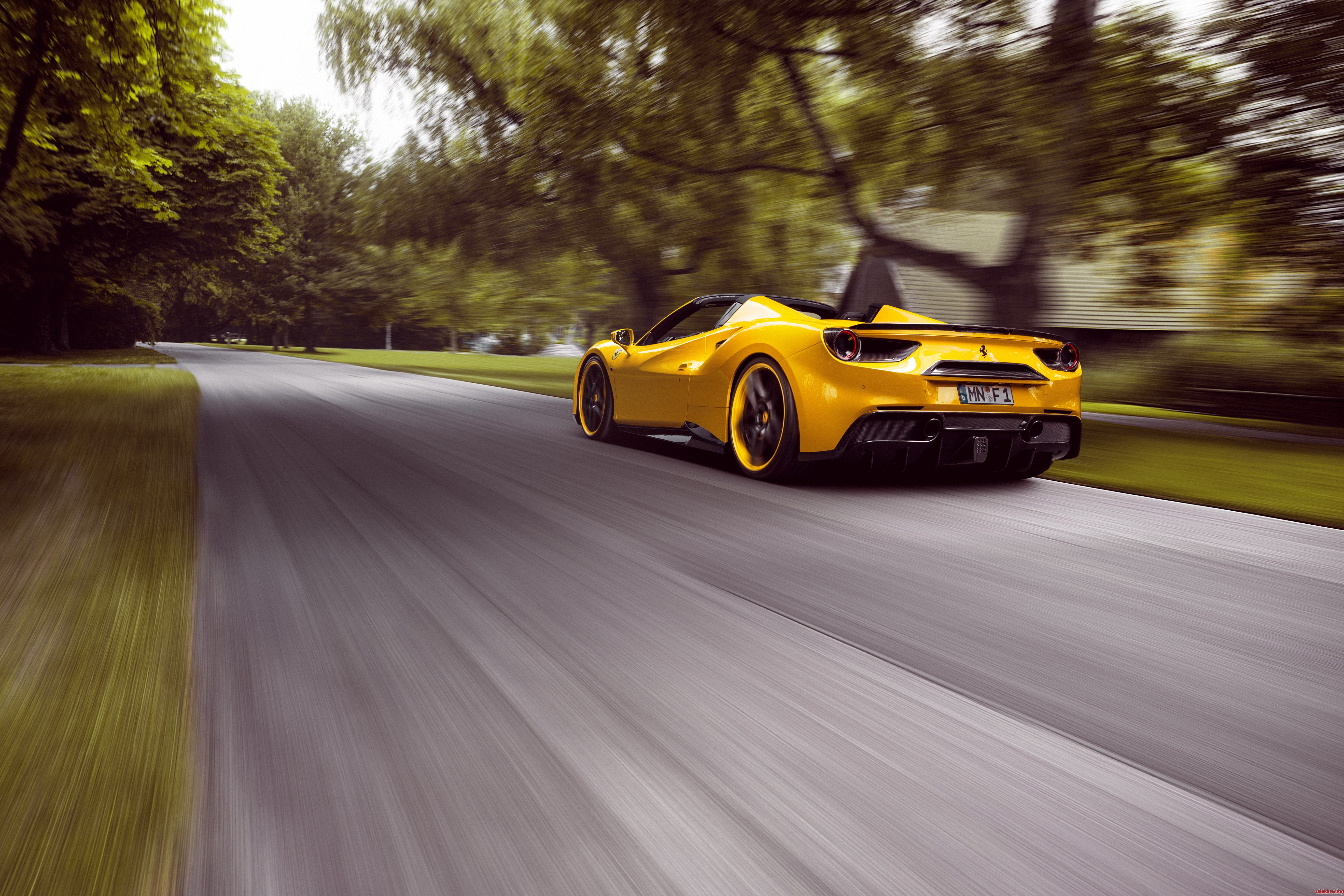 Novitec offers premium Carbon products for their 488 and entire Ferrari range. A link to all Novitec parts we carry can be seen HERE.
Related Images:
[See image gallery at www.vividracing.com]