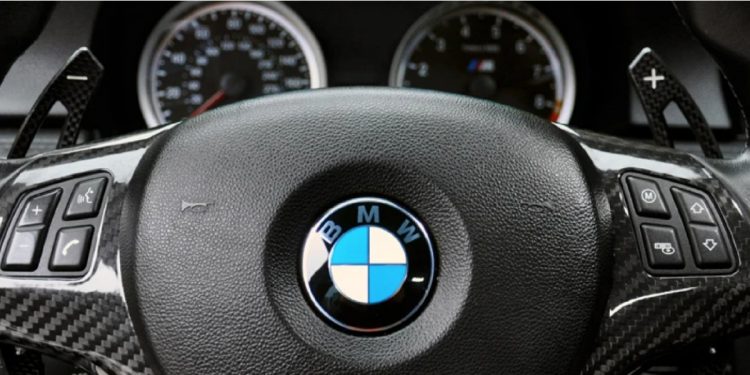 AutoTecknic has just released its Competition Shift Paddles for the BMW E9X M3, E70 X5M, and E71 X6M models. AutoTecknic is widely regarded for offering the highest-quality shift levers and paddle shifters available on the automotive aftermarket. Expertly crafted from top-grade carbon fiber material, the brand's custom steering shifters are specifically designed to fit many top European cars. Furthermore, all AutoTecknic carbon fiber upgrades are made right here in the USA, which allows for the best quality products at the most affordable prices possible.
Click Here To View AutoTecknic Inventory
This set of racing paddles is designed for BMW M3, X5M, and X6M models with the M-DCT transmission. These beautifully crafted paddles are made with 100 percent dry carbon fiber for the ultimate in appearance and durability. Once you install the AutoTecknic Carbon Competition Shift Paddles, you will see your cockpit transformed with a newfound elegance and sportiness. It's the perfect item for track use with a bold design that enhances your overall interior look. But, these paddles are so much more than just a handsome upgrade. The AutoTecknic Competition Shift Paddles are extremely comfortable when cruising, taking tight turns, and when driving hard.
With these paddle shifters, you can wheel shift so much easier than with the stock BMW paddles. When turning, you can get a good 30 percent more rotation without having to remove your right hand. At the same time, you can easily shift with these Competition Shift Levers and feel more in control. You can even wheel shift with your elbows resting on your legs, since your fingers can reach the bottom of the paddles when your hands are at the 4:00 and 8:00 positions. You can effortlessly reach these paddles on your steering wheel no matter where your hands like to rest.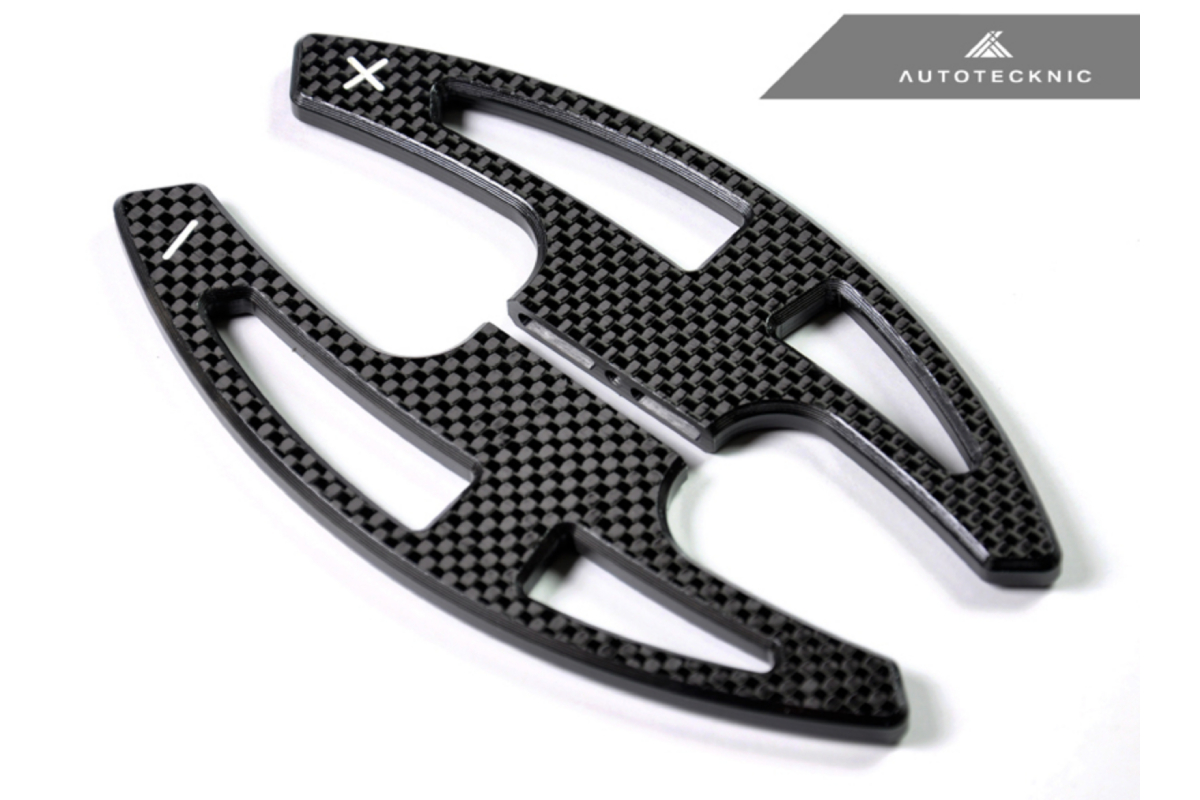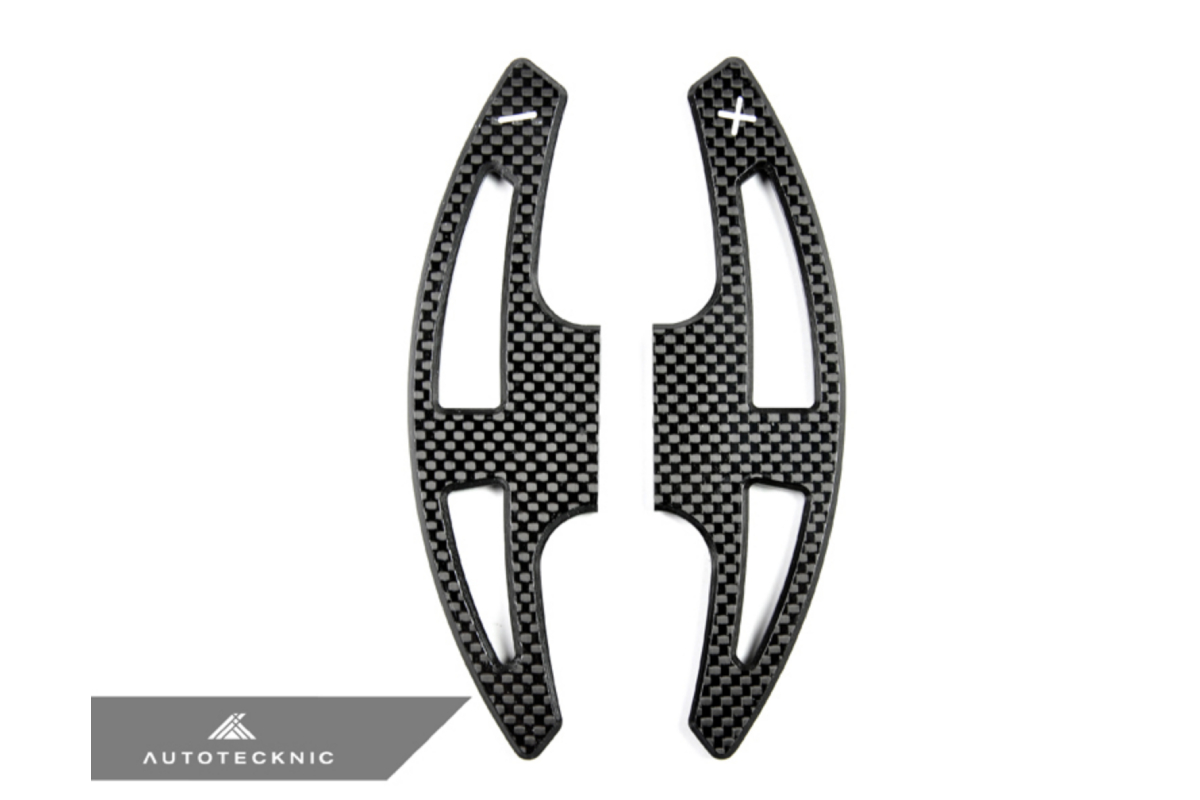 Features:
Carbon fiber construction
Great, factor-like fitment
Easier to wheel shift compared to OEM shifters
Fitment:
2008-2015 BMW E9X M3|E70 X5M|E71 X6M
Learn More and Purchase the Carbon Competition Shift Paddles Here.
If you have any questions, please do not hesitate to contact us. You can reach us by phone at 1-480-966-3040 or via email at [email protected]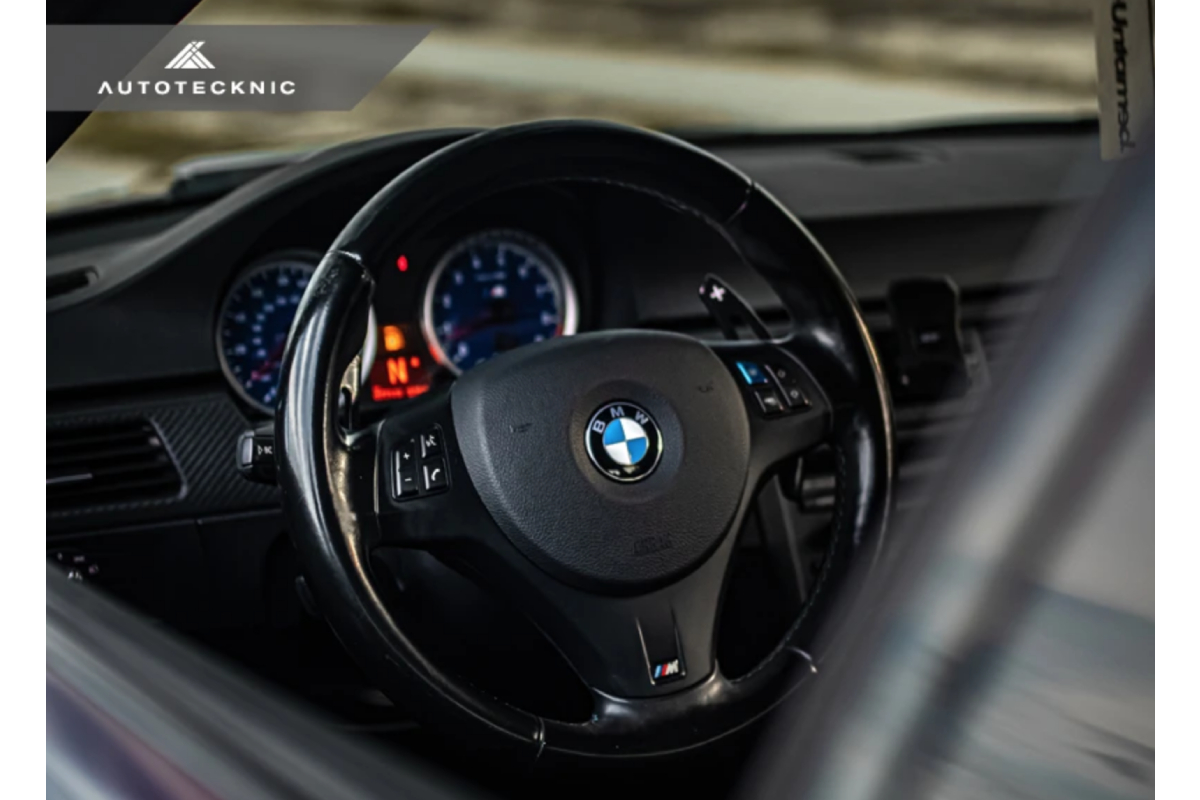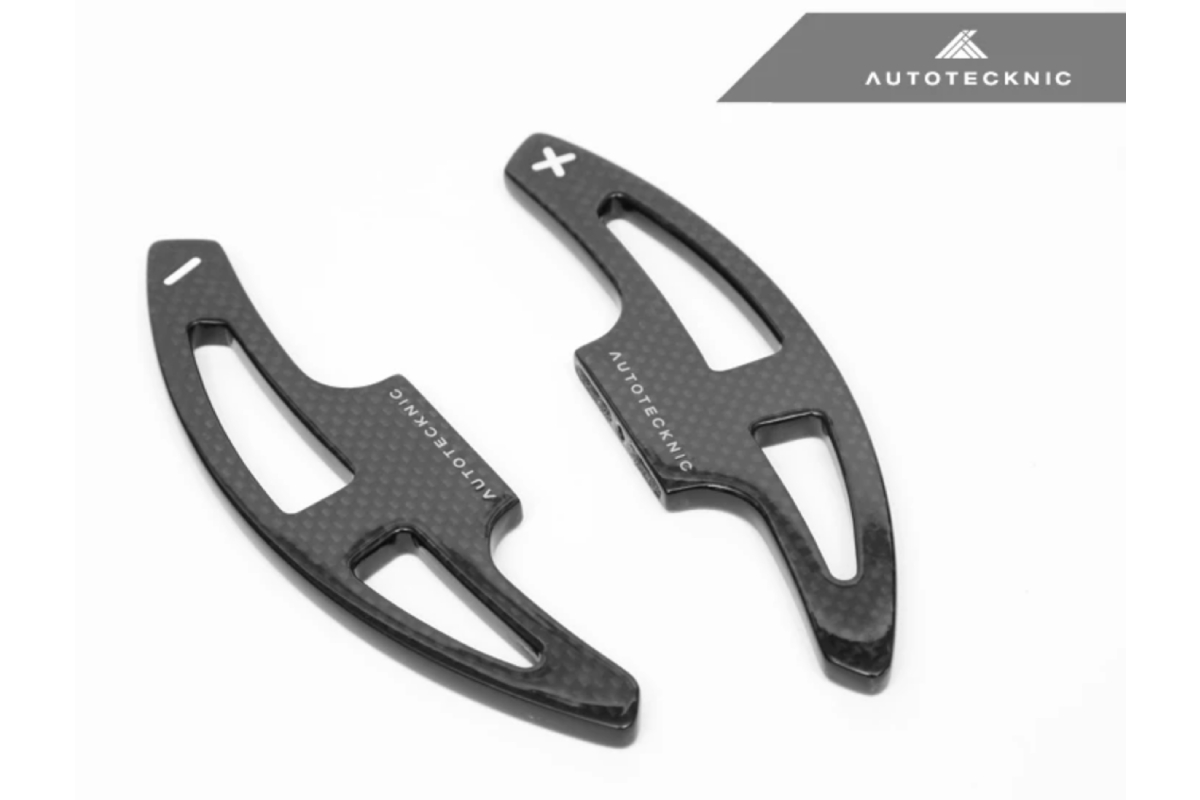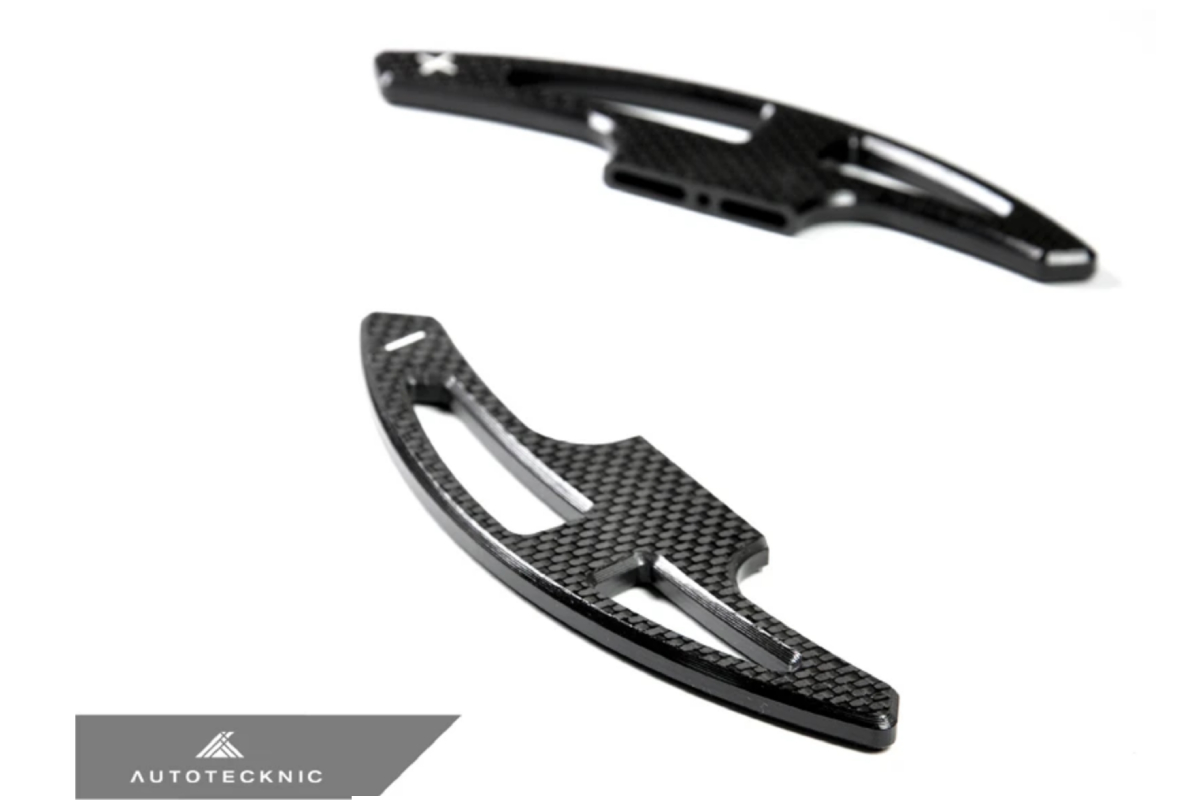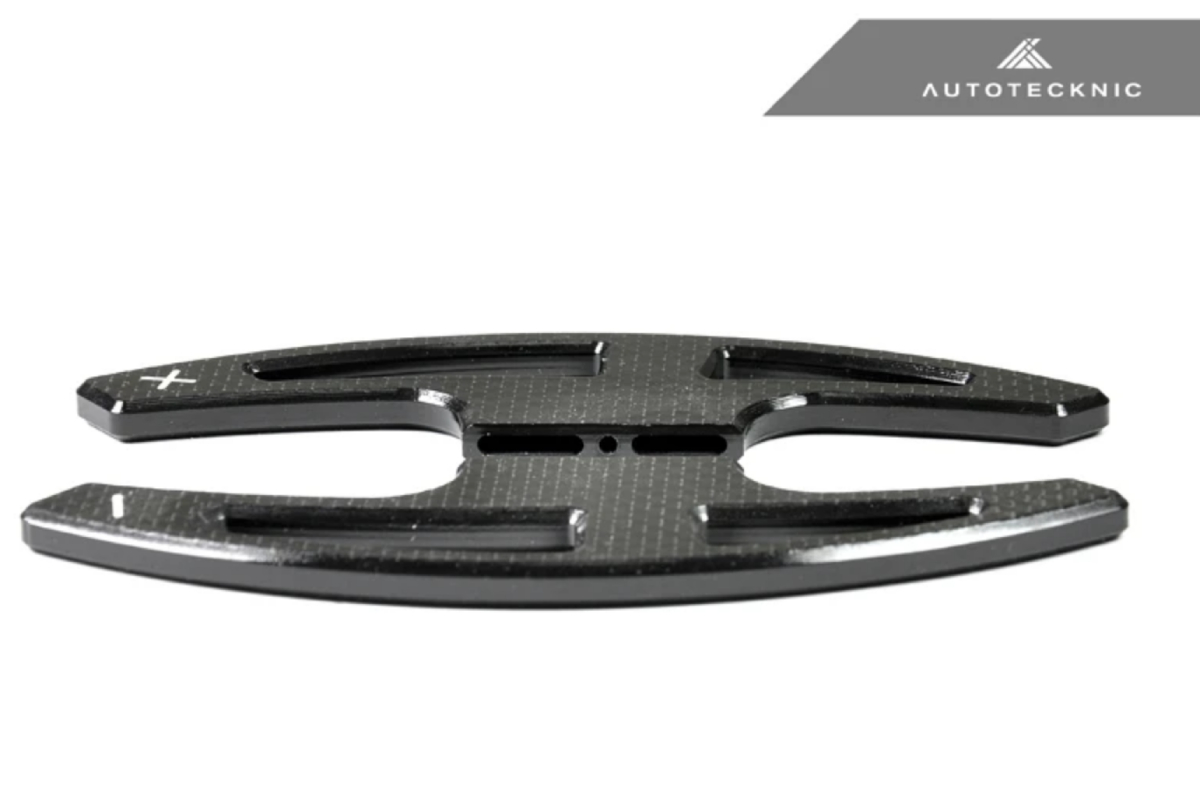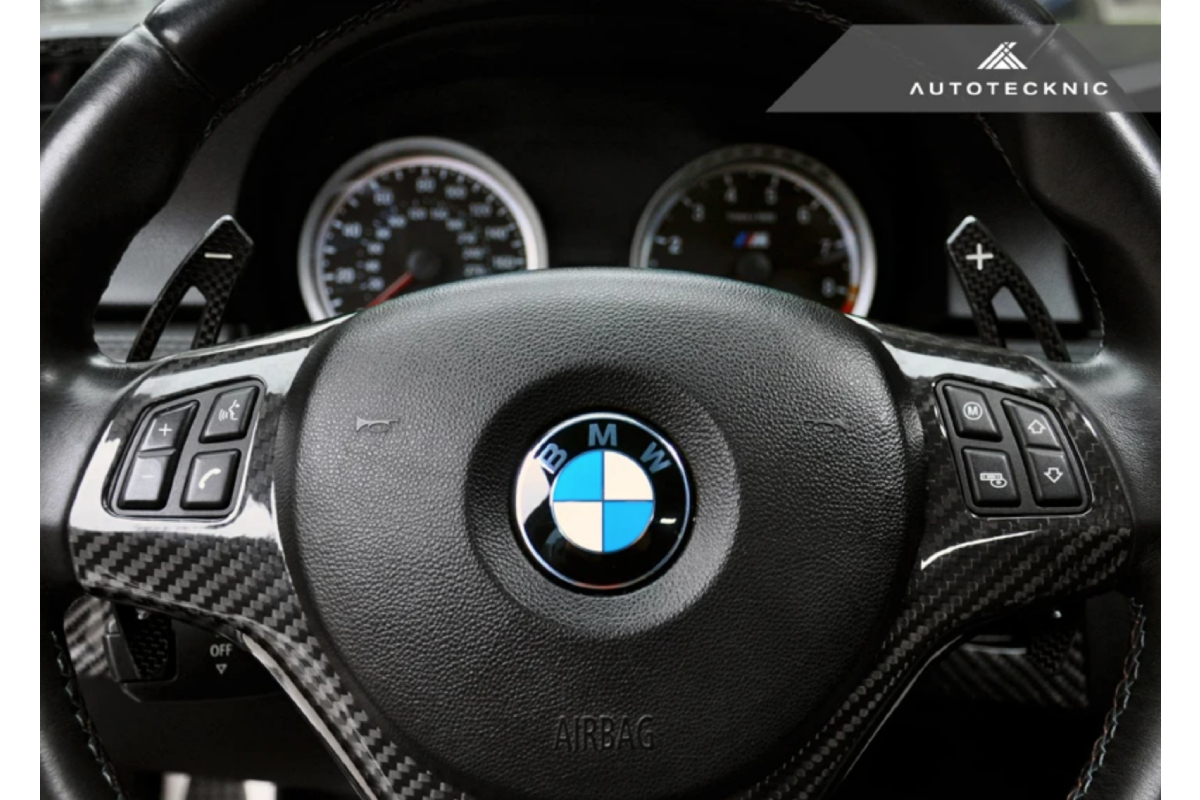 Related Images:
[See image gallery at www.vividracing.com]