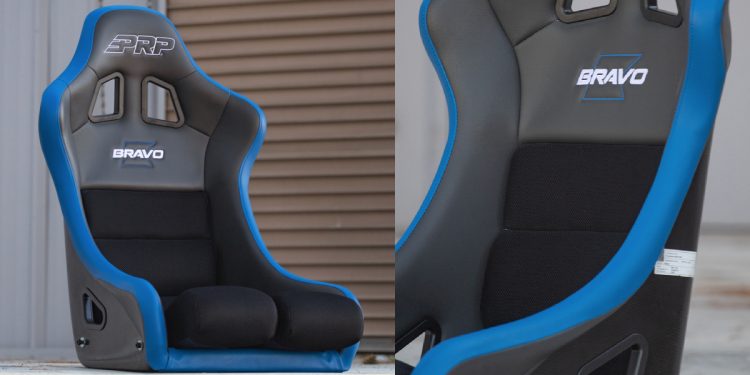 For over 20 years, PRP Seats has been manufacturing a wide range of seats and accessories for UTVs and off-road vehicles right here in the U.S.A. PRP Seats is dedicated to continuing to revolutionize its seat options to include only the best of the best and to give customers what they really want. That being said, PRP customers were requesting two specific things: an FIA-certified seat and a seat that can fit a 42-inch waist. Well, PRP Seats listened and is proud to formally introduce its all-new Bravo race Composite seat!
PRP is excited to include the Bravo in its composite seat lineup; it's everything that you've been wanting in one stylish and functional package. The vacuumed-formed fiberglass makes this seat extremely lightweight at a mere 17 pounds. While this race composite seat is applicable for just about anything, it will primarily be used in off-road trucks and race vehicles. After all, the Bravo composite seat was built for the off-road with added comfort and features to please even the most discerning drivers.
Click Here To View Full PRP Catalog
The biggest difference made to the Bravo seat is its lower side bolsters that taper off toward the front. These will hold you snug in place while bouncing around on the trails. The new design also makes it much easier to get in and out of your vehicle for added convenience. Manufacturing with the off-road in mind, the Bravo composite seat features thick dual-density foam all around for maximum comfort levels, and large harness slots that allow a fresh air hose to fit through. On top of all that, this seat has built-in lumbar support to make long trips or endurance races much more enjoyable.
The Bravo race composite seat comes fully customizable with over 60 colors and materials to choose from, including PRP's new Sport Mesh for added breathability. It is also completely FIA approved for those looking for this certification, which is perfect for drivers doing both on-road and off-road racing. The Bravo seat will comfortably fit anyone with up to a 42-inch waist and is comparable in width to PRP's Alpha Extra Wide. While this is PRP's largest composite seat yet, the shell is shorter than the Alpha but has the same 16-inch width from end bolster to end bolster.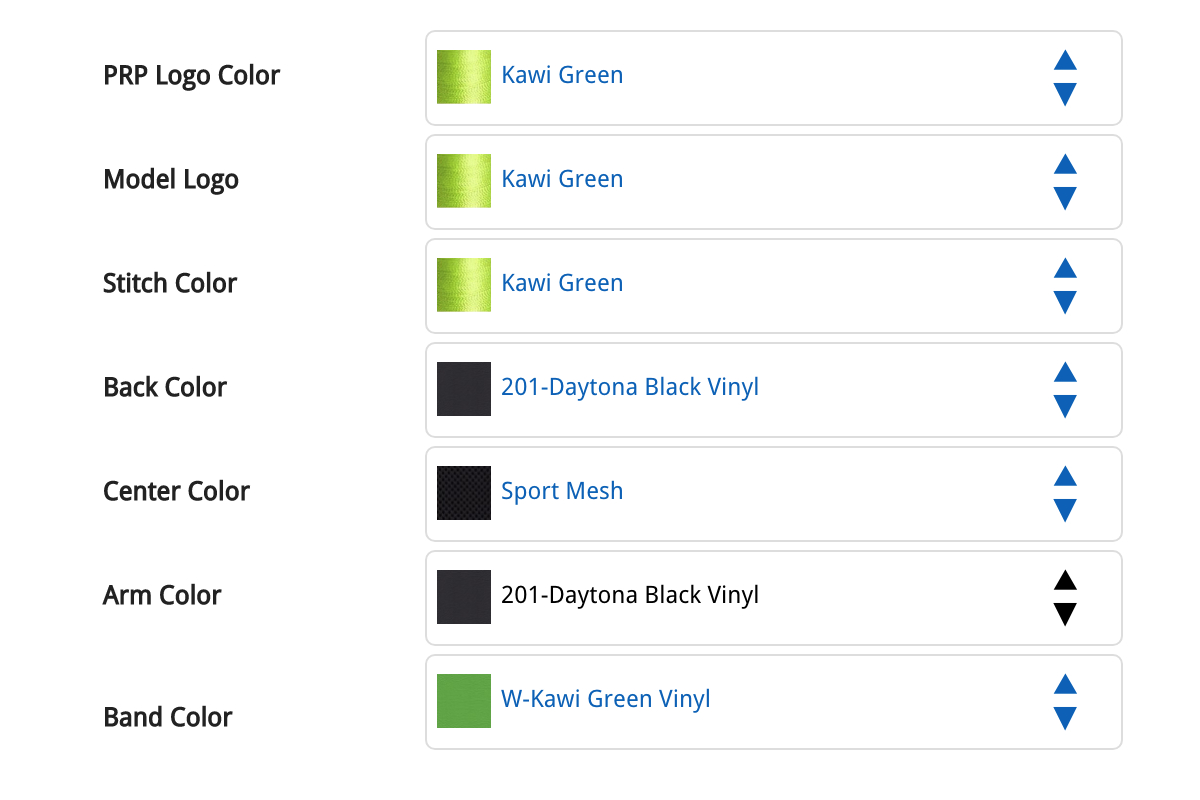 Features:
Low, tapered sides provide good containment, while making it easier to get in/out
Wider hip area makes it ideal for larger riders up to waist size 42
Larger shoulder harness slots allow room for fresh air hose
Angled lap belt slots provides the proper angle to install lap belts
Customizable with over 60+ different color and material options
Extra Wide, but the same width at 16″ from end bolster to end bolster
Higher lateral containment keeps your legs locked in
Made with a vacuum-infused FRP composite shell
FIA 8855-1999 certified/approved for racing
Notes: Requires PRP composite seat mounts to install.
Learn More and Purchase the PRP Bravo Composite Seat Here.
If you have any questions, please contact us. You can reach us by phone at 1-480-966-3040 or via email at [email protected]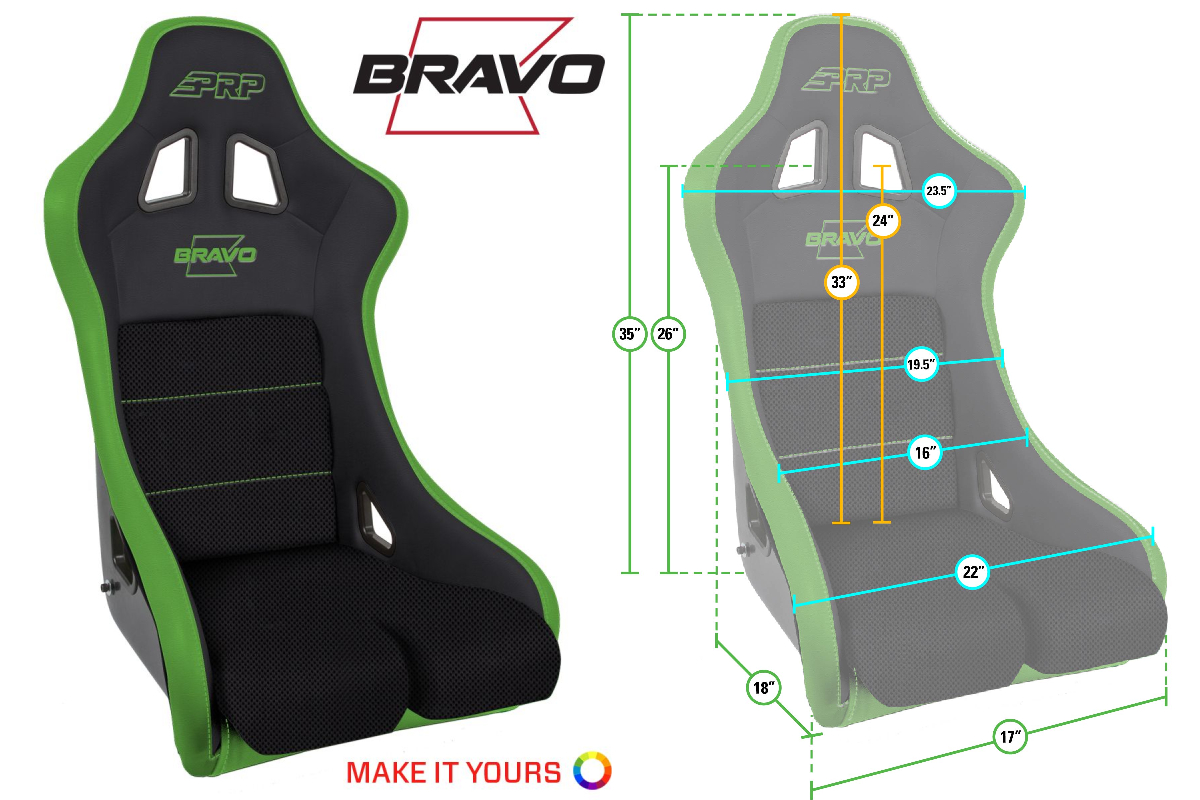 Related Images:
[See image gallery at www.vividracing.com]