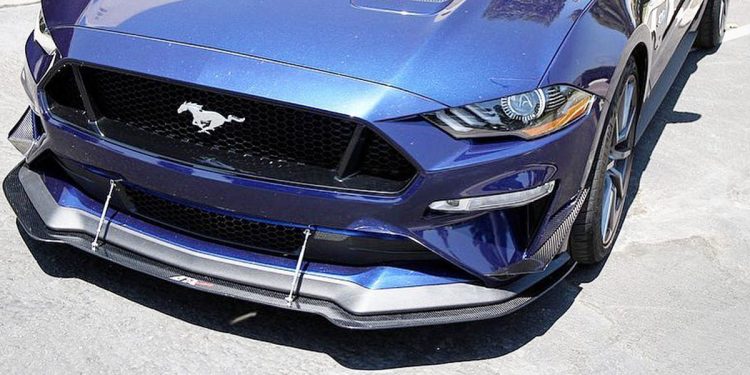 It's not uncommon to hear people claim the Mustang "can't turn," and while it was once true that it wasn't a particularly great handling vehicle, that's no longer the case. The modern Ford Mustang keeps pace or outruns most sport cars today, and it's not uncommon to see a Mustang dominate a track day.
For Mustang owners who want the best performance possible, especially at the track, aftermarket aero is a must. Front-end lift is something many road cars struggle with, including the Mustang. To combat this, APR released their new front splitter for 2018+ Mustang.
They are offering a splitter for the non-performance pack Mustang, performance pack Mustang, as well as the GT350. Both splitters are designed to counteract front-end lift and increasing front-end grip. The splitter is carbon-fiber reinforced and features support rods to help keep it in place.
Features:
Counteracts front-end lift
Provides more front-end grip, especially at high-speed
Carbon fiber reinforced
Includes support rods
Available for 2018+ Mustang
For those who want even more front-end grip, APR offers additional products such as their front bumper canards.
Learn more and order your APR Performance Mustang parts here
If you have questions, please contact us. You can reach us by phone at 1-480-966-3040 or via email at [email protected]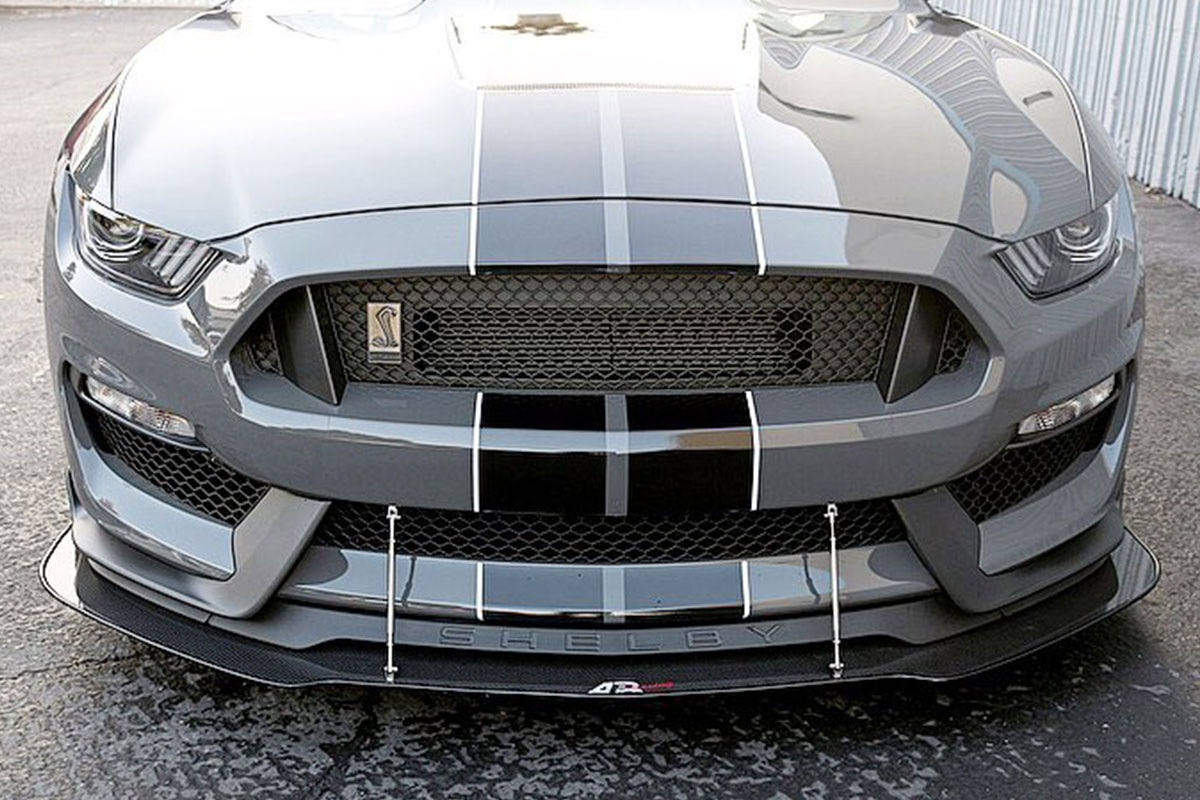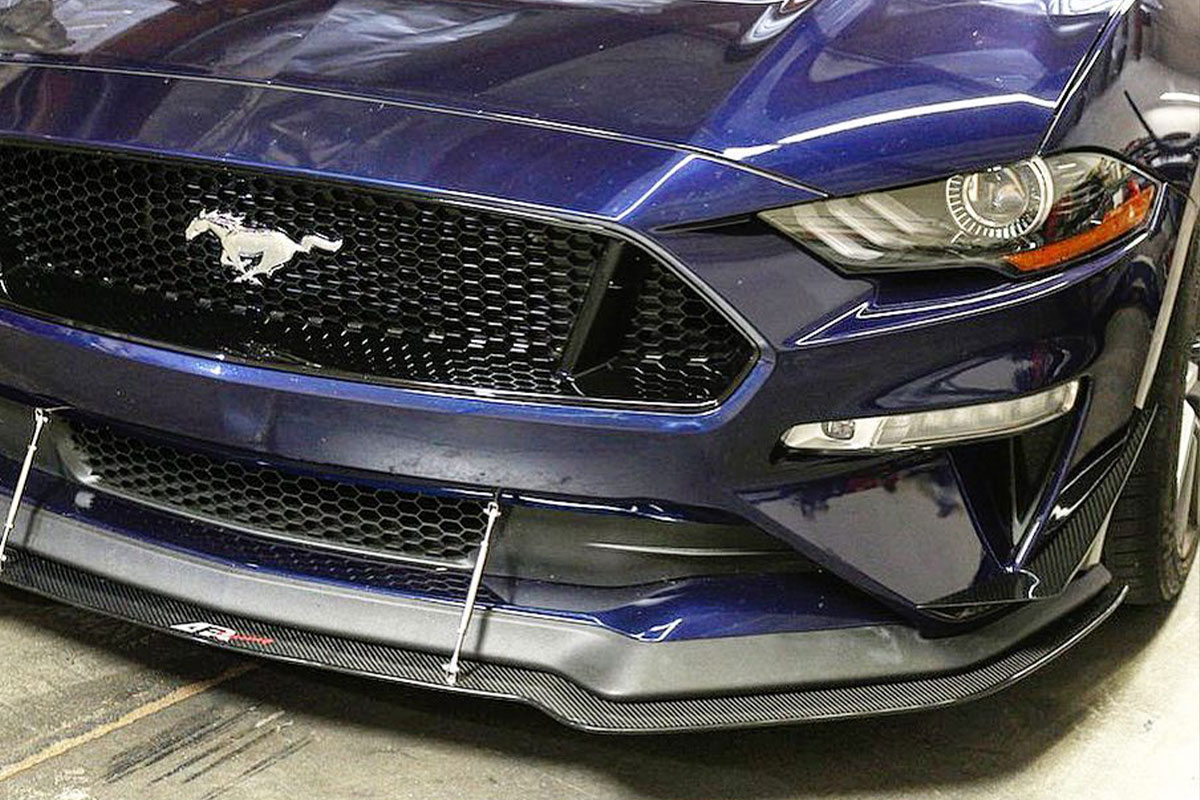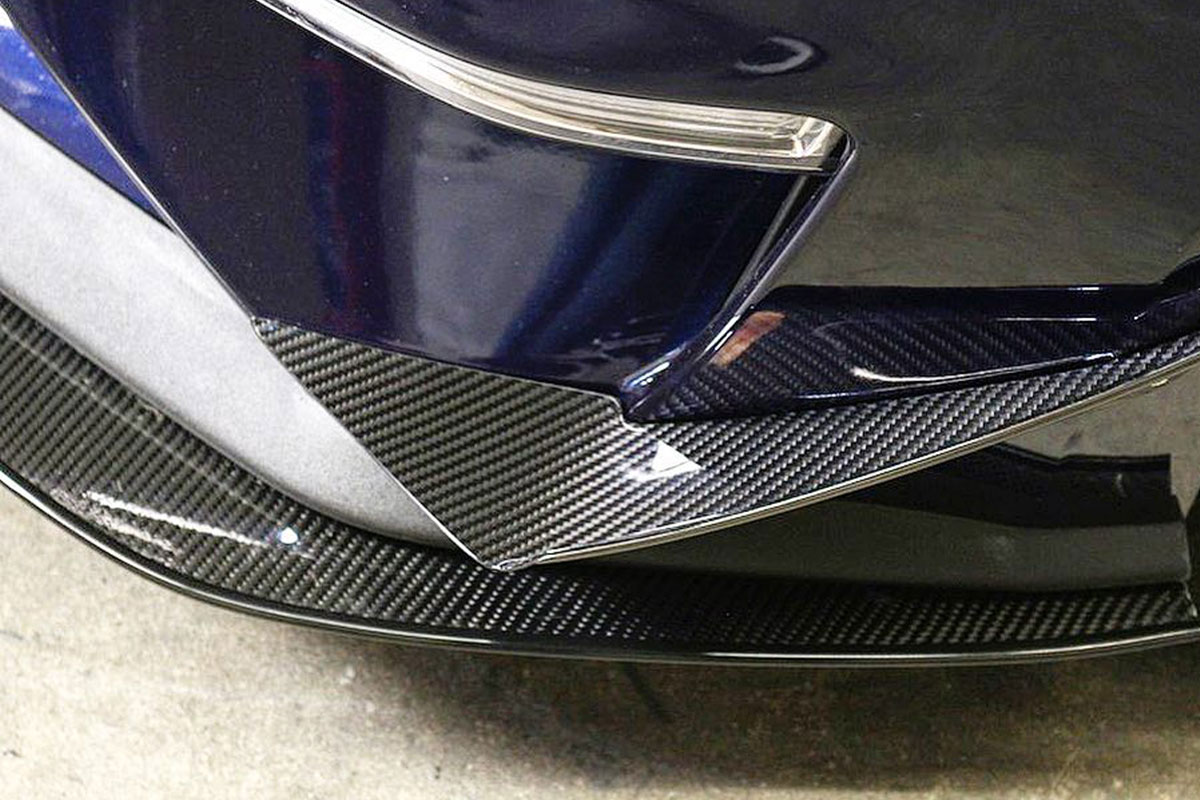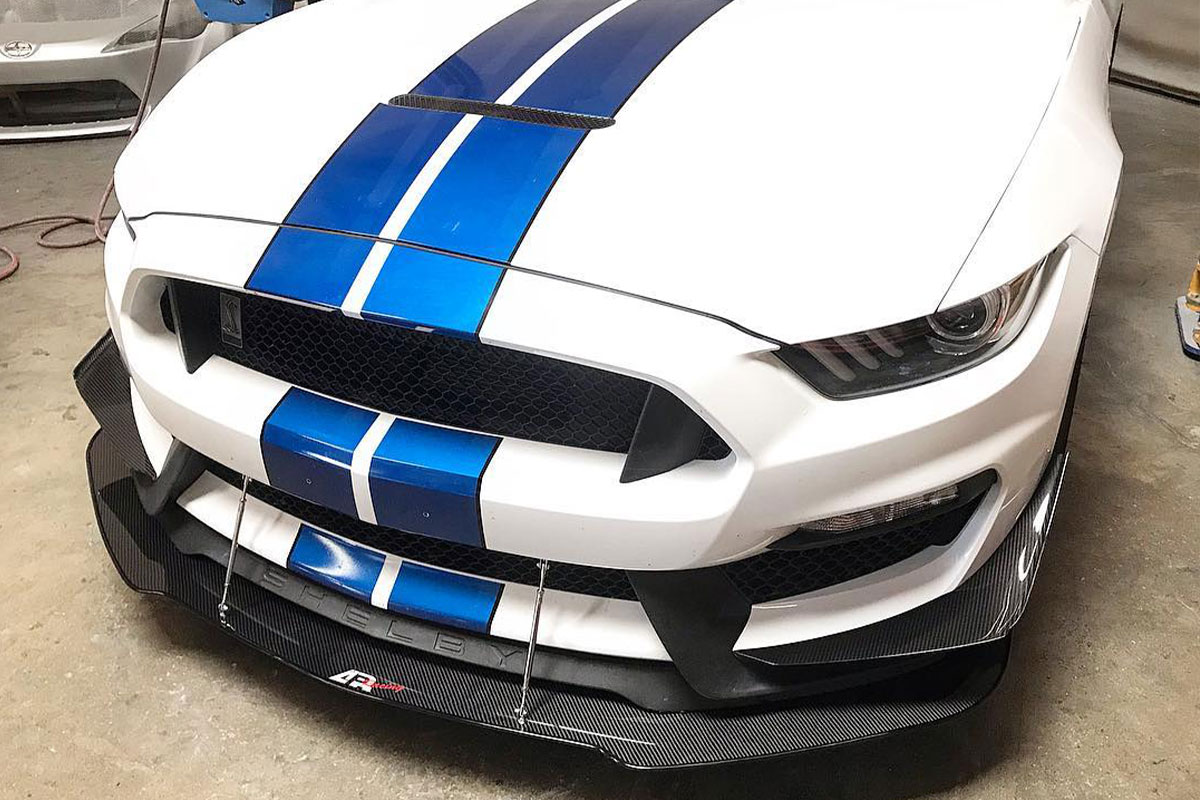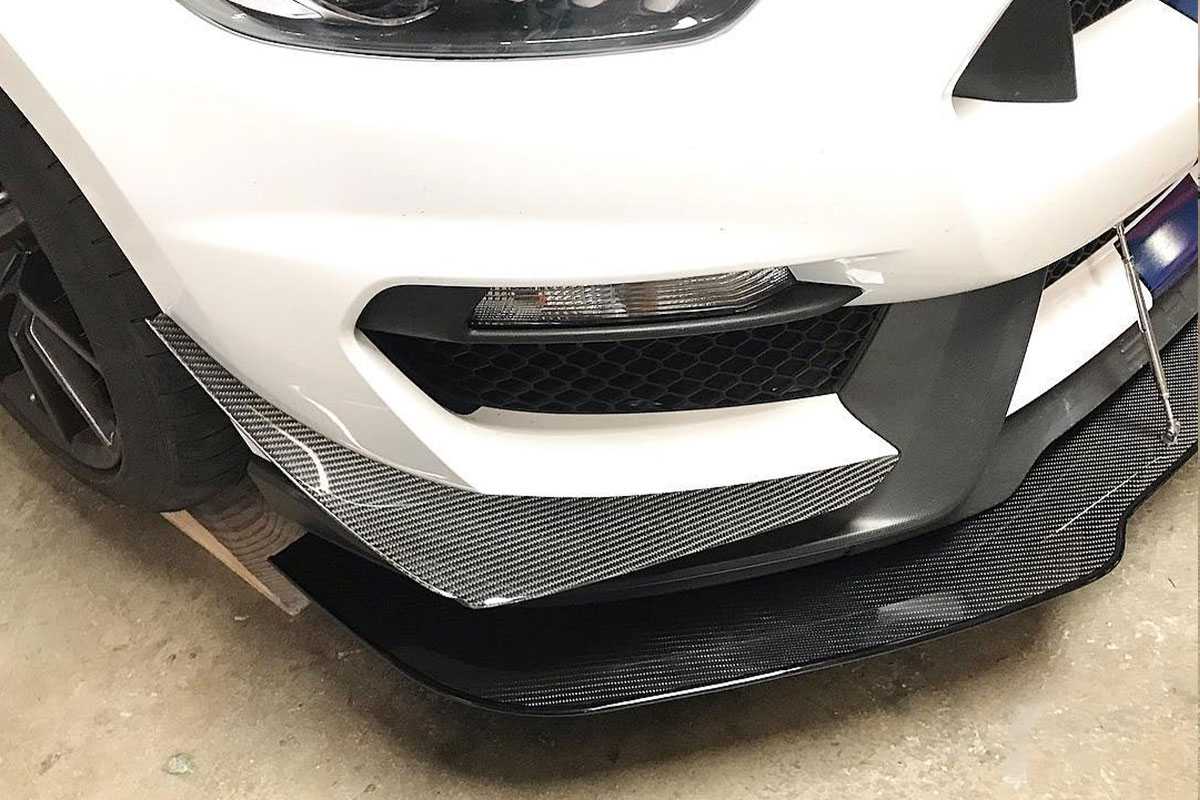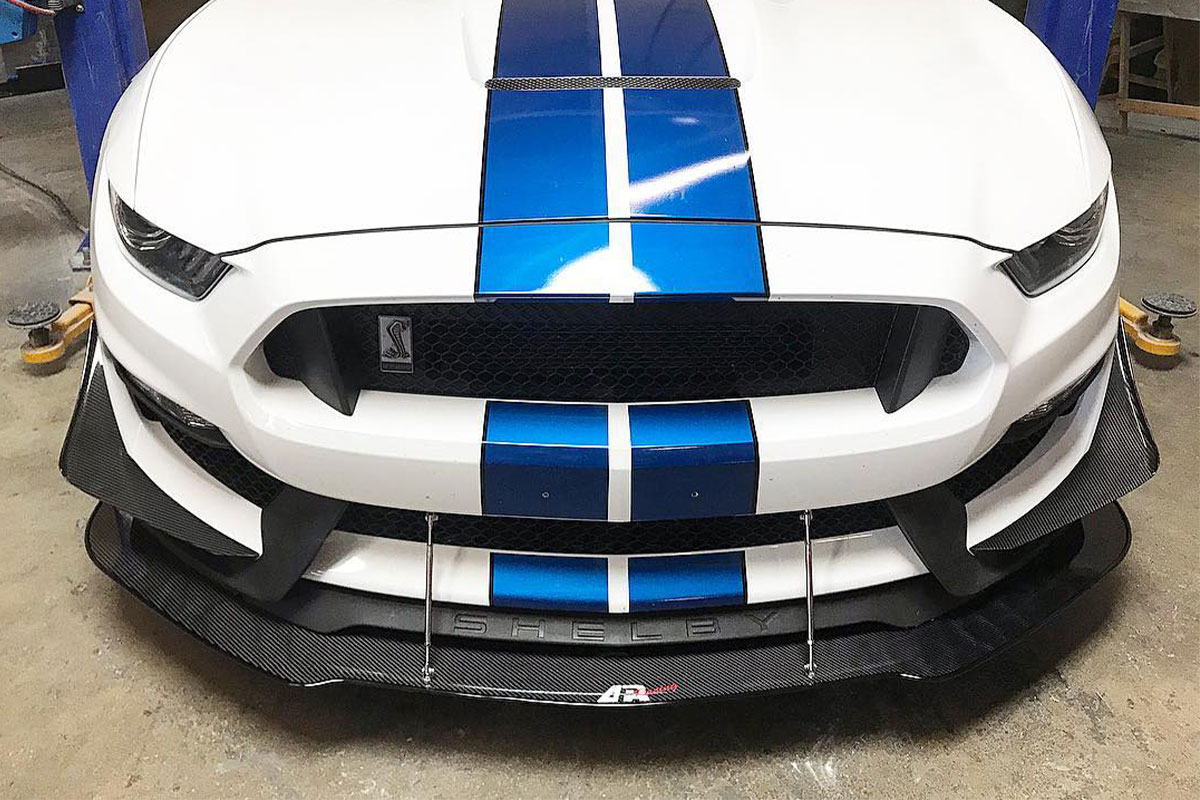 Related Images:
[See image gallery at www.vividracing.com]