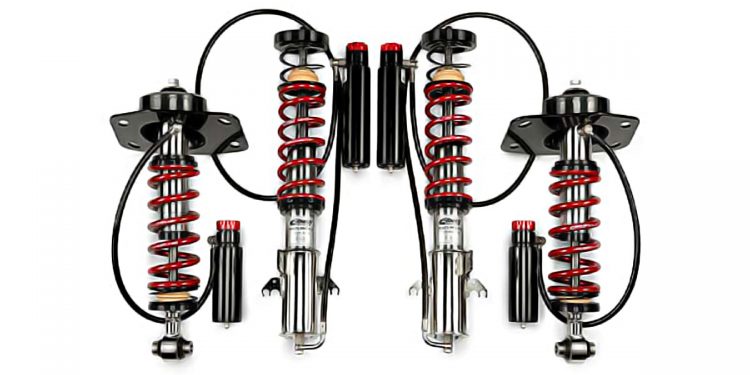 Deals come and go throughout the year, but everyone knows the real time to save is in November. Deals on Black Friday and Cyber Monday are typically the best deals of the year, and tons of parts manufacturers are jumping on board. This means if you've been thinking about buying those parts you've always wanted, now is the time to make it happen. In the world of aftermarket suspension, Eibach is one of the biggest names around, offering parts and kits for everything from American pony cars, imports, trucks, Jeeps, and everything in-between. For Black Friday and Cyber Monday we are offering discounted pricing on all Eibach part.
The special skills of Eibach engineers are in the tuning of the individual components (springs, dampers, and stabilizers) to achieve the best possible harmony between the driver, the automobile and the road. As a driver, you immediately feel more direct handling and greater predictability. Nose dive under braking is reduced, as well as excessive body roll in hard cornering. In any performance driving situation, tracking stability-and driver confidence is greatly enhanced.
Sale runs from 11/23/18 to 11/30/18
Shop all Eibach products here
To take part in these Black Friday deals please email [email protected] or call 1-480-966-3040 to place your order!
Related Images:
[See image gallery at www.vividracing.com]