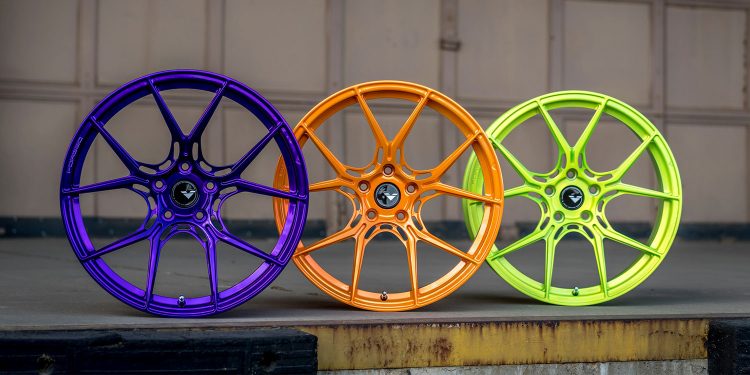 If you've ever looked at aftermarket wheels, then you've probably heard of Vorsteiner. They are a globally recognized company that produces a wide range of wheels that are lightweight, strong, and look amazing. One of their most popular series of wheels, Sport Forged, is made from high quality T-6061 aerospace grade aluminum and machined to your exact needs. Starting now, the V-FS 001 Sport Forged Wheel will be available in a wide range of colors, allowing you to truly make your vehicle look unique.
The V-SF wheel is available in a large range of fitments from 19×9.5 to 20×12 with lug patterns from 5×108 to 5×130 available. This means the V-SF 001 can fit a very wide array of different vehicles perfectly. The wheels are lightweight and load rated for your specific vehicle to maximize weight efficiency. If you've been wanting to get a set of wheels with an awesome color, but don't want to deal with the hassle of having your wheels painted by a third party then this is the perfect wheel for you.
The custom finishes for the V-SF 001 wheel aren't currently available through our website, so you must contact us by phone at 1.480.966.3040 or via email at [email protected] to order a set for your car.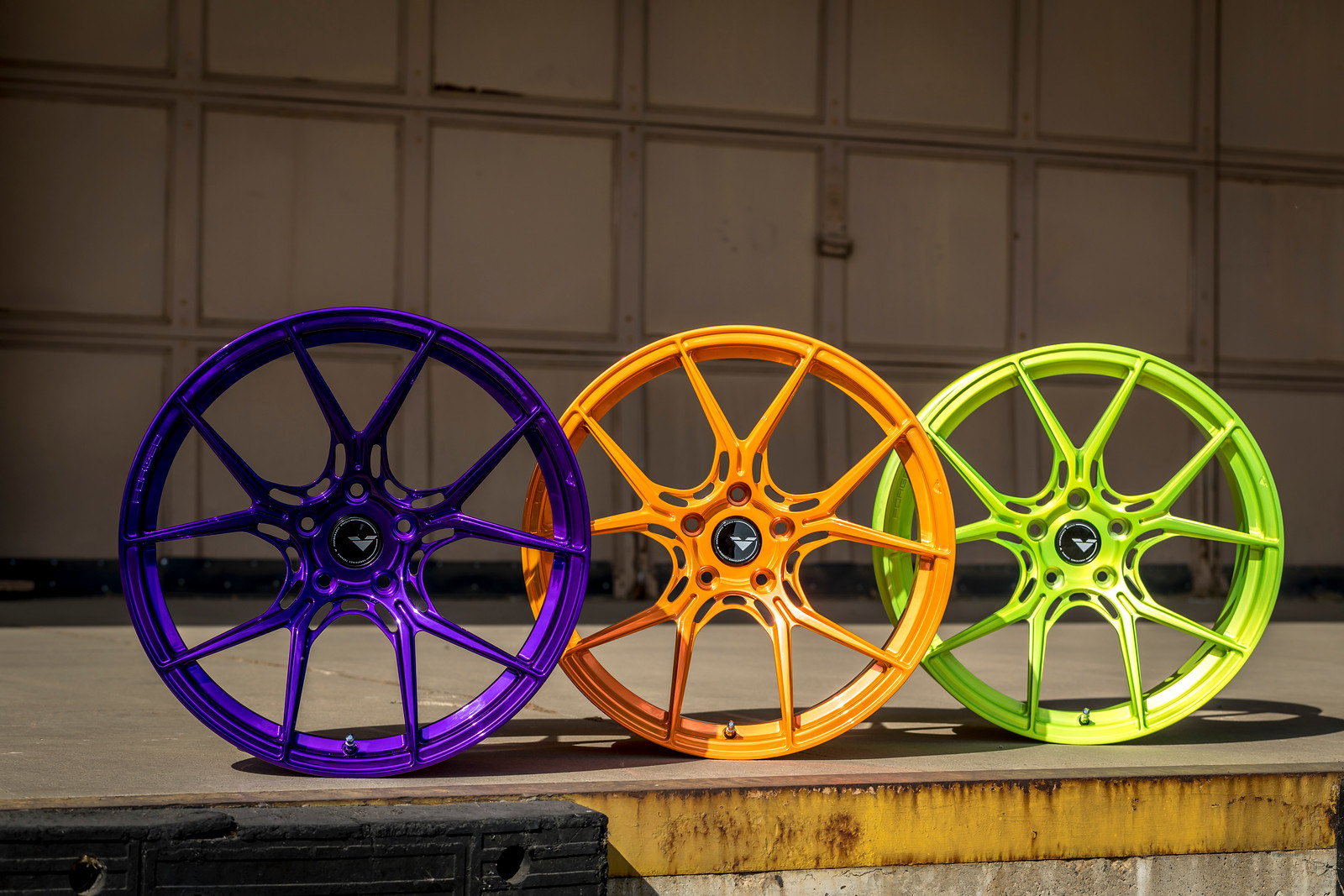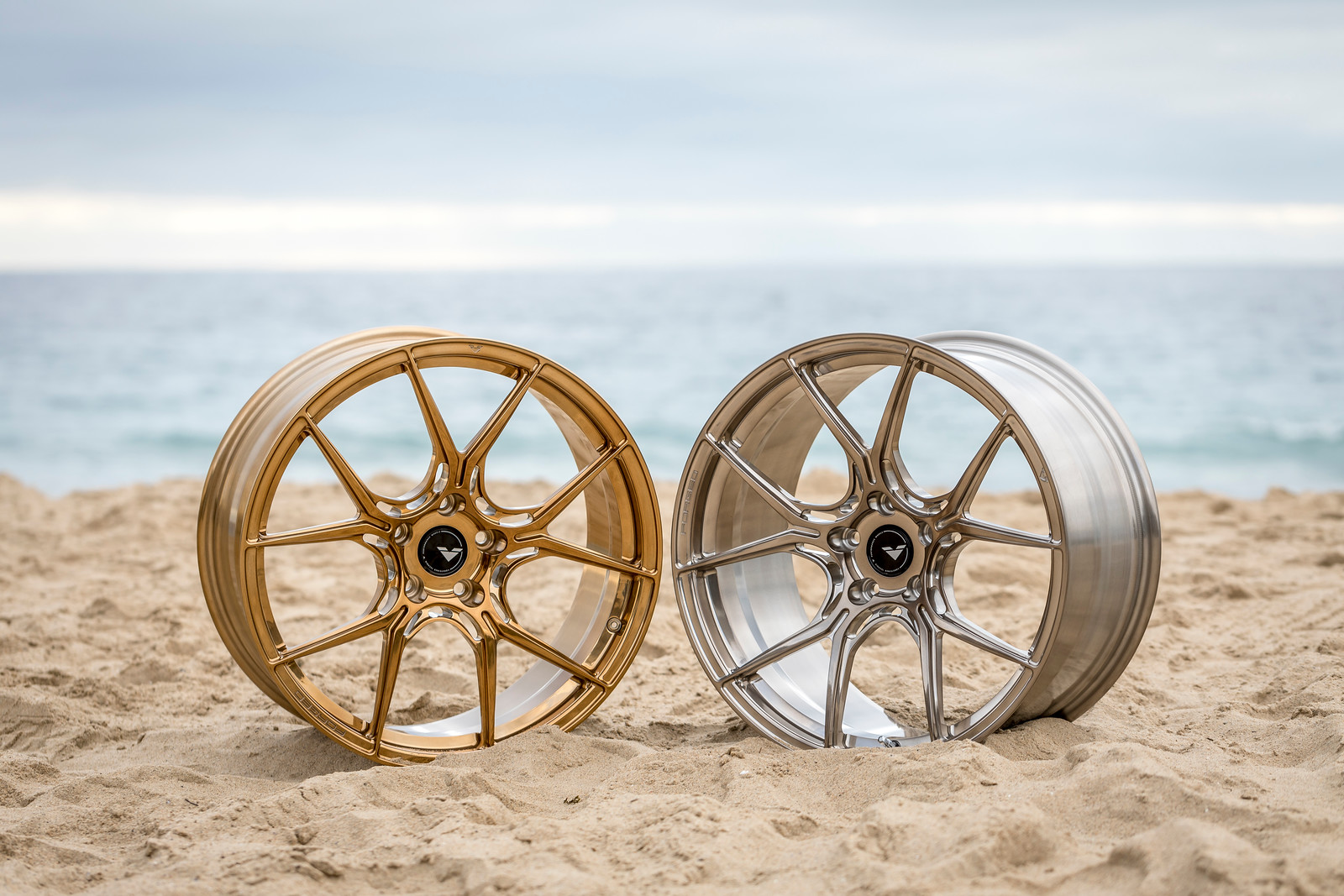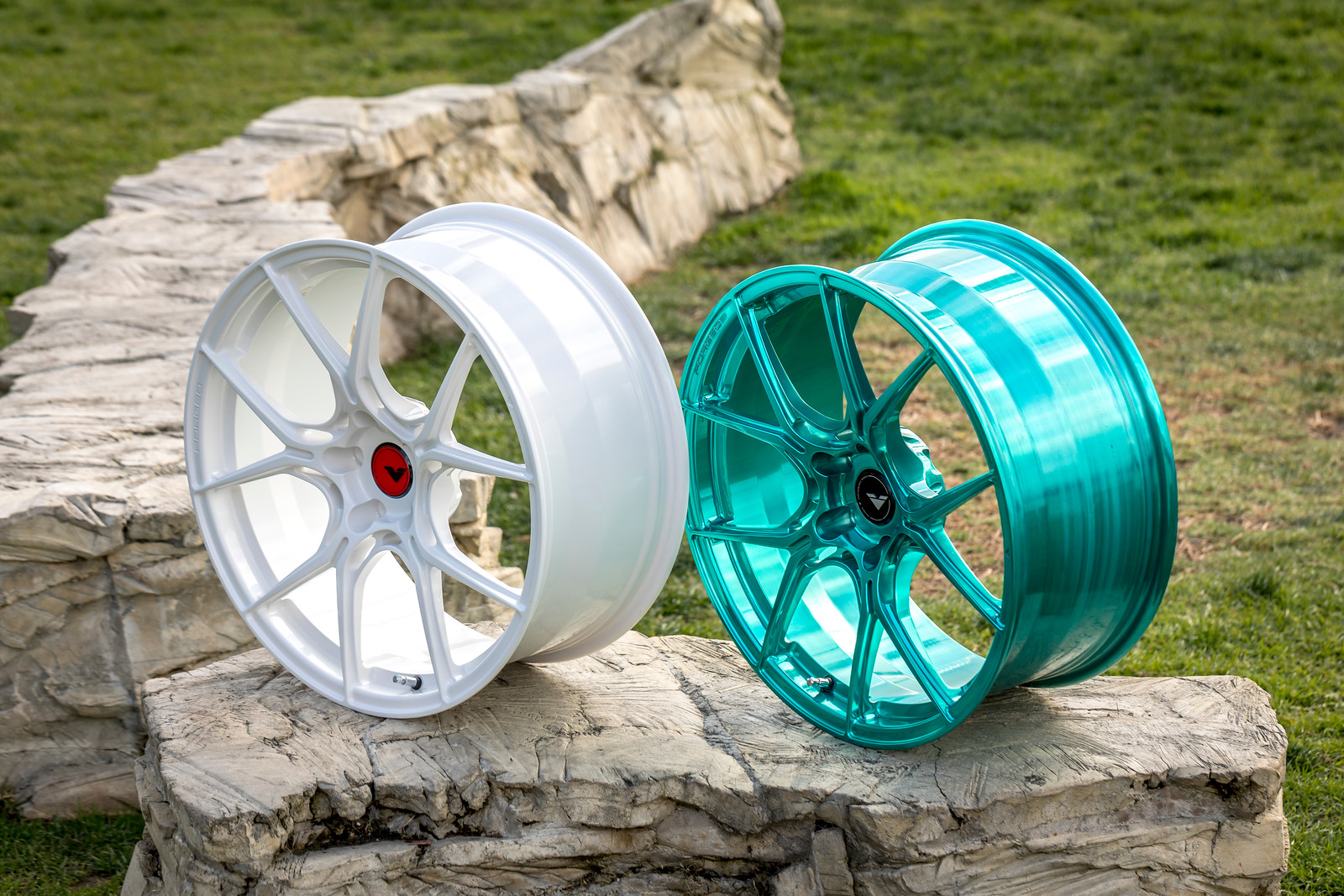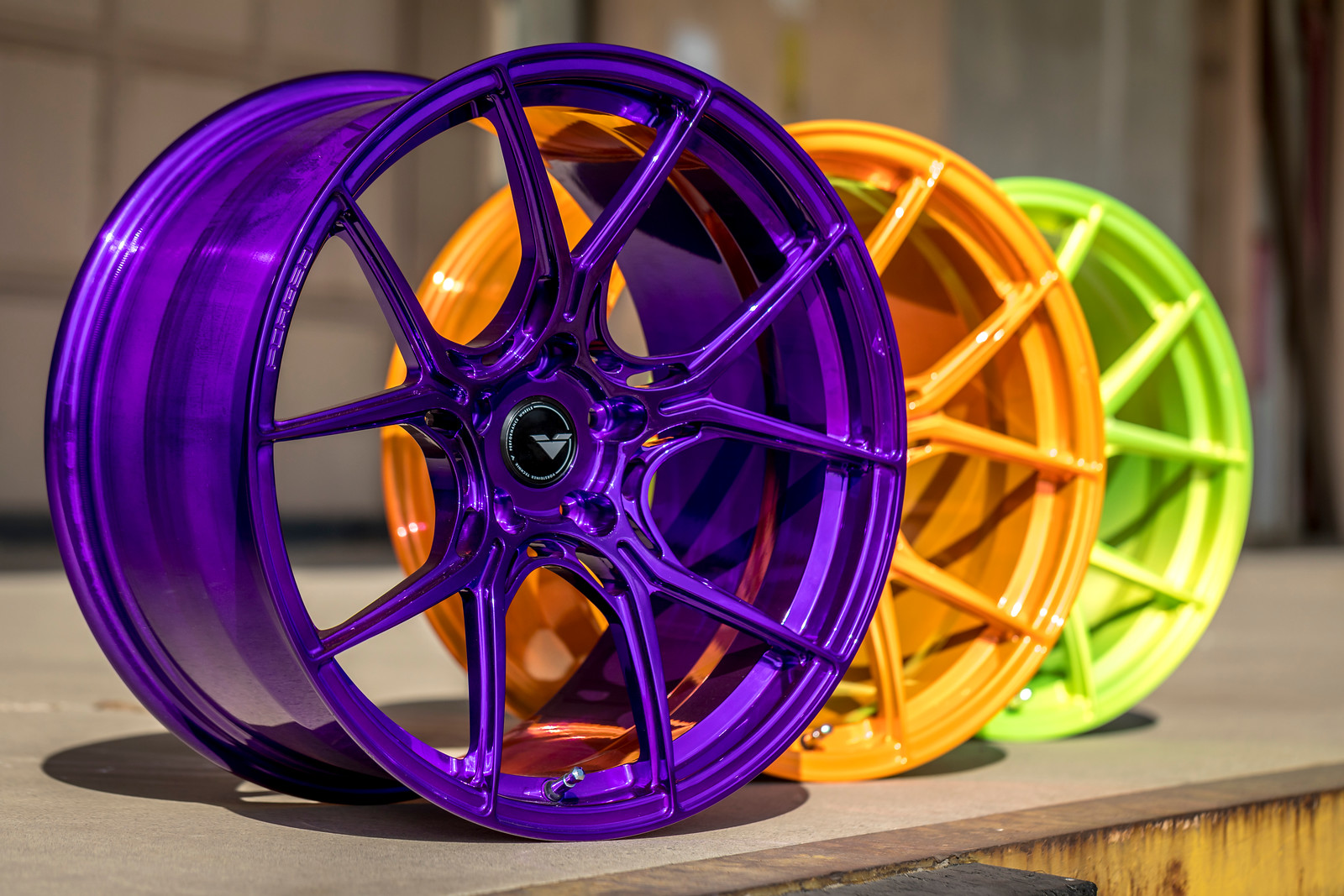 Related Images:
[See image gallery at www.vividracing.com]