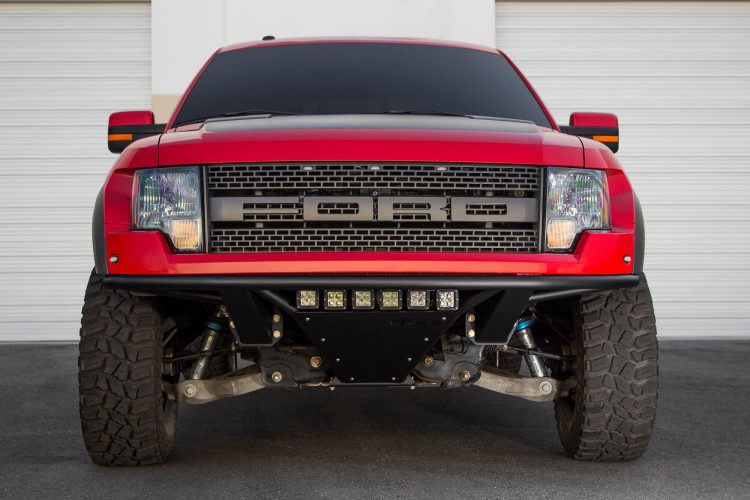 If you've ever looked at off-road parts, then you've probably heard of Addictive Desert Designs. They are a globally recognized parts manufacturer who is best known for their "prerunner" parts. They are a big name in the Ford Raptor market, and they offer some of the best looking bumpers out there. Looking forward they plan on developing parts for the JL Wrangler and the new generation Silverado, but they also look backward. As of today, ADD will be offering their PRO bumper for the 1st generation Raptor through Vivid Racing.
This new Pro Bumper for the 1st generation Raptor requires the frame to be cut a little bit. This makes room for the bumper to have a superior and tighter design. This kind of install isn't the easy to do at home, but any reputable off-road shop will easily be able to install it for you. This PRO bumper is tucked very close to the truck giving you a better approach angle, and the integrated skid plate helps keep the underside of your truck safe.
As an added bonus, there is a slot in between the skid plate and the top tubing of the bumper. This slot is designed specifically for an LED light bar or LED light cubes to be added. Mounting the lights on the bumper, as opposed to the roof, eliminates windshield glare and can help you see even farther down the trail.
If you have any questions about this ADD Pro Bumper for the 1st Gen Raptor, please do not hesitate to contact us. We can be reached by phone at 1.480.966.3040 or via email at [email protected]
You can purchase this new ADD bumper here.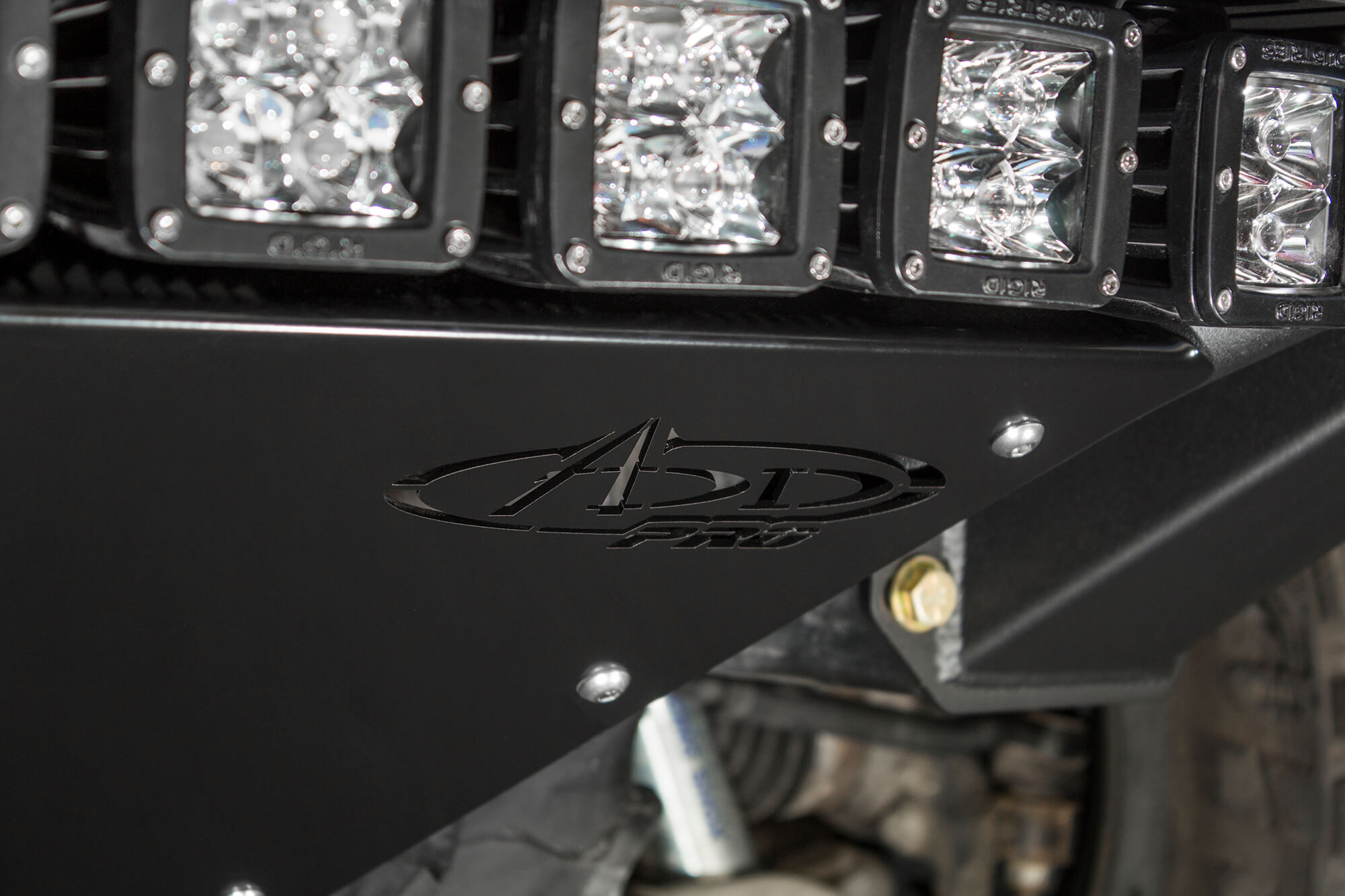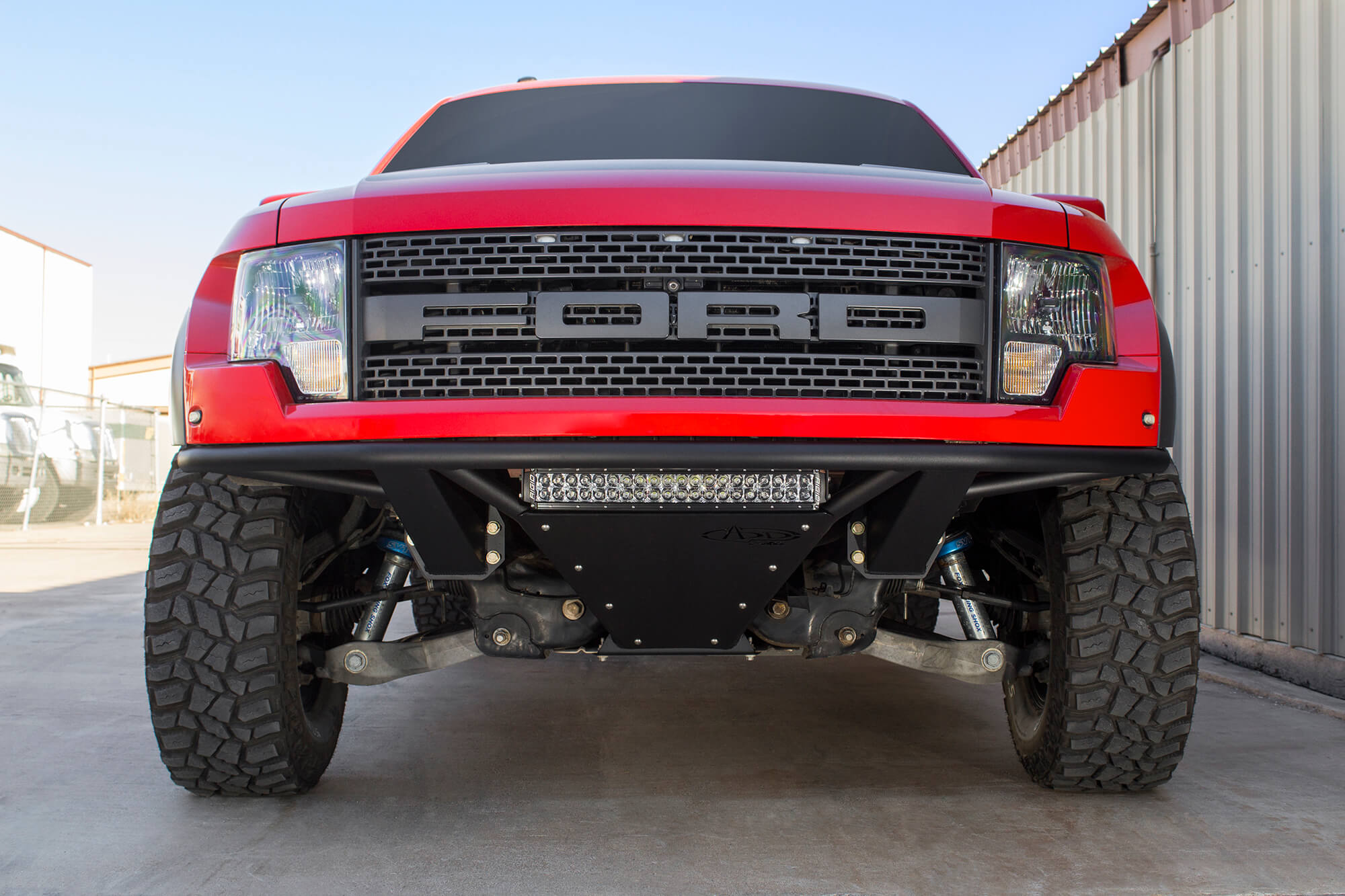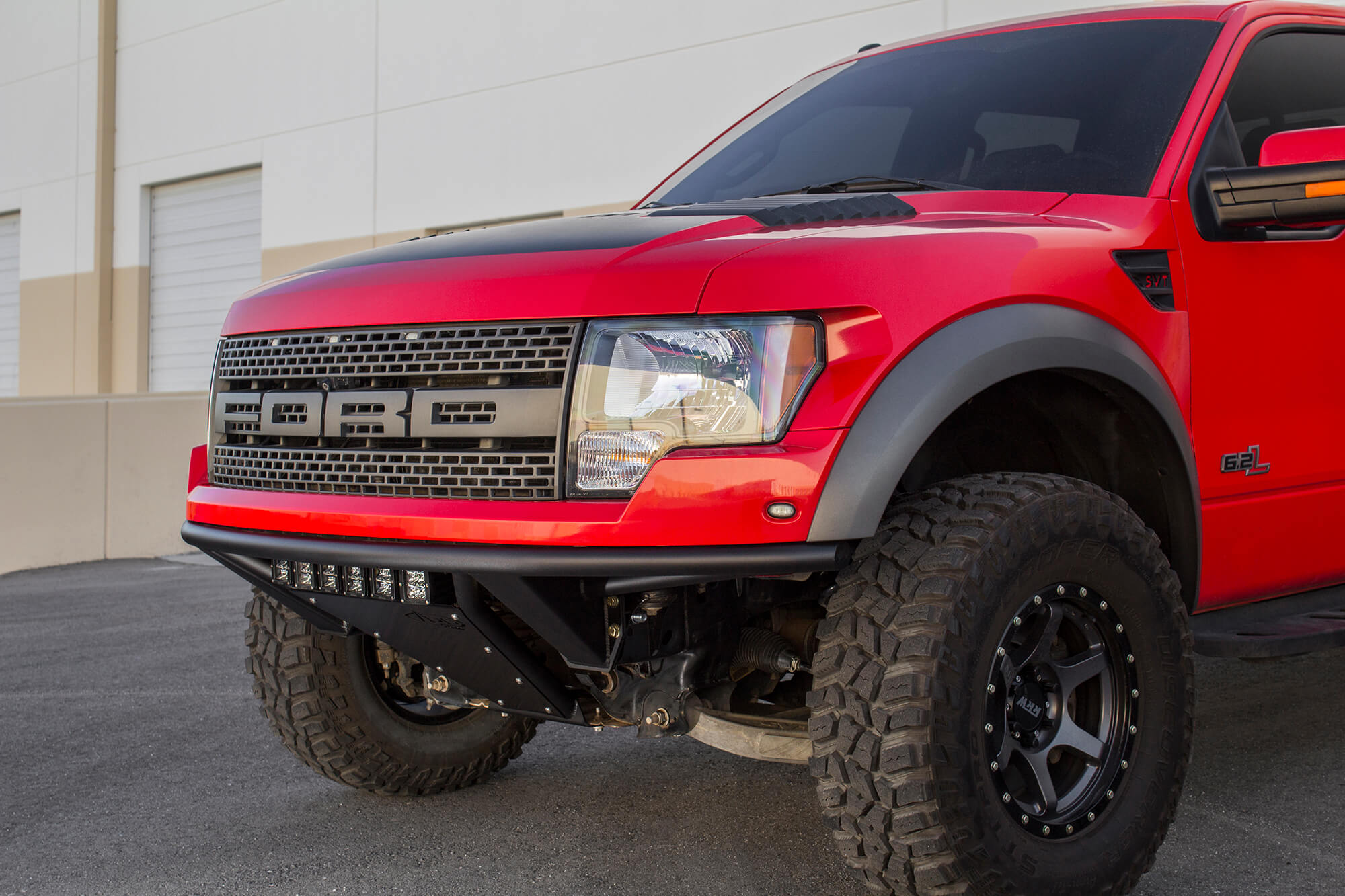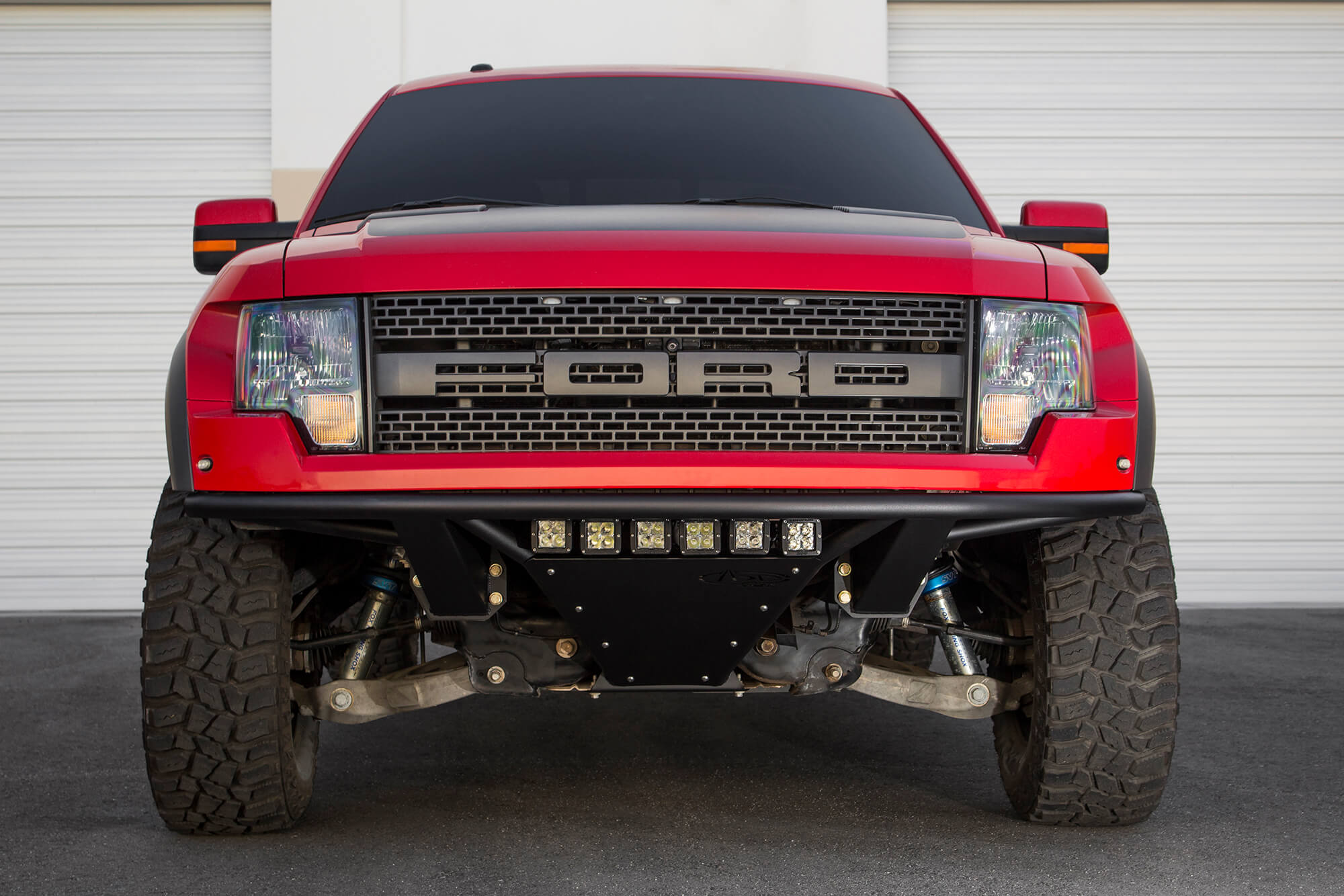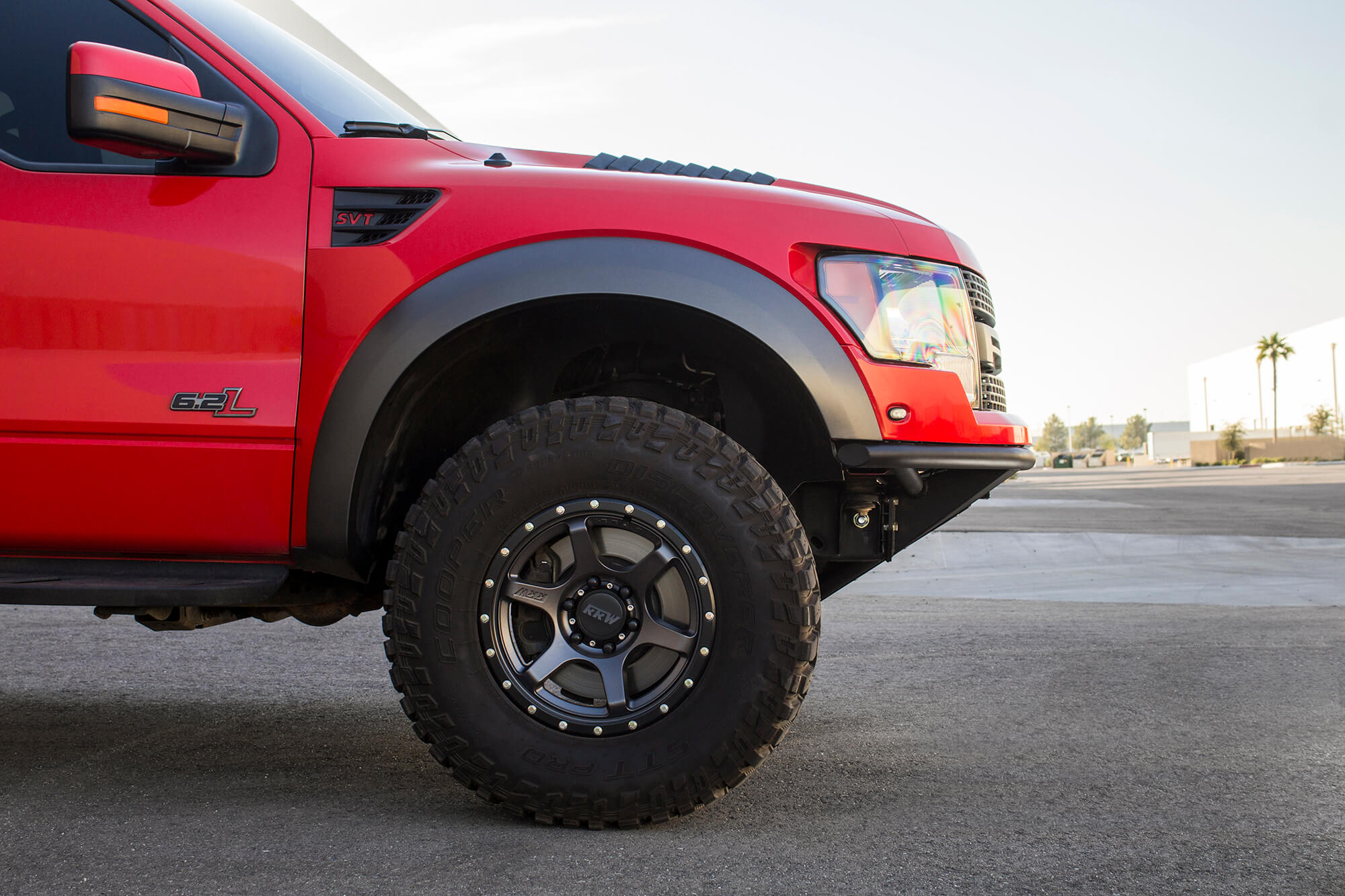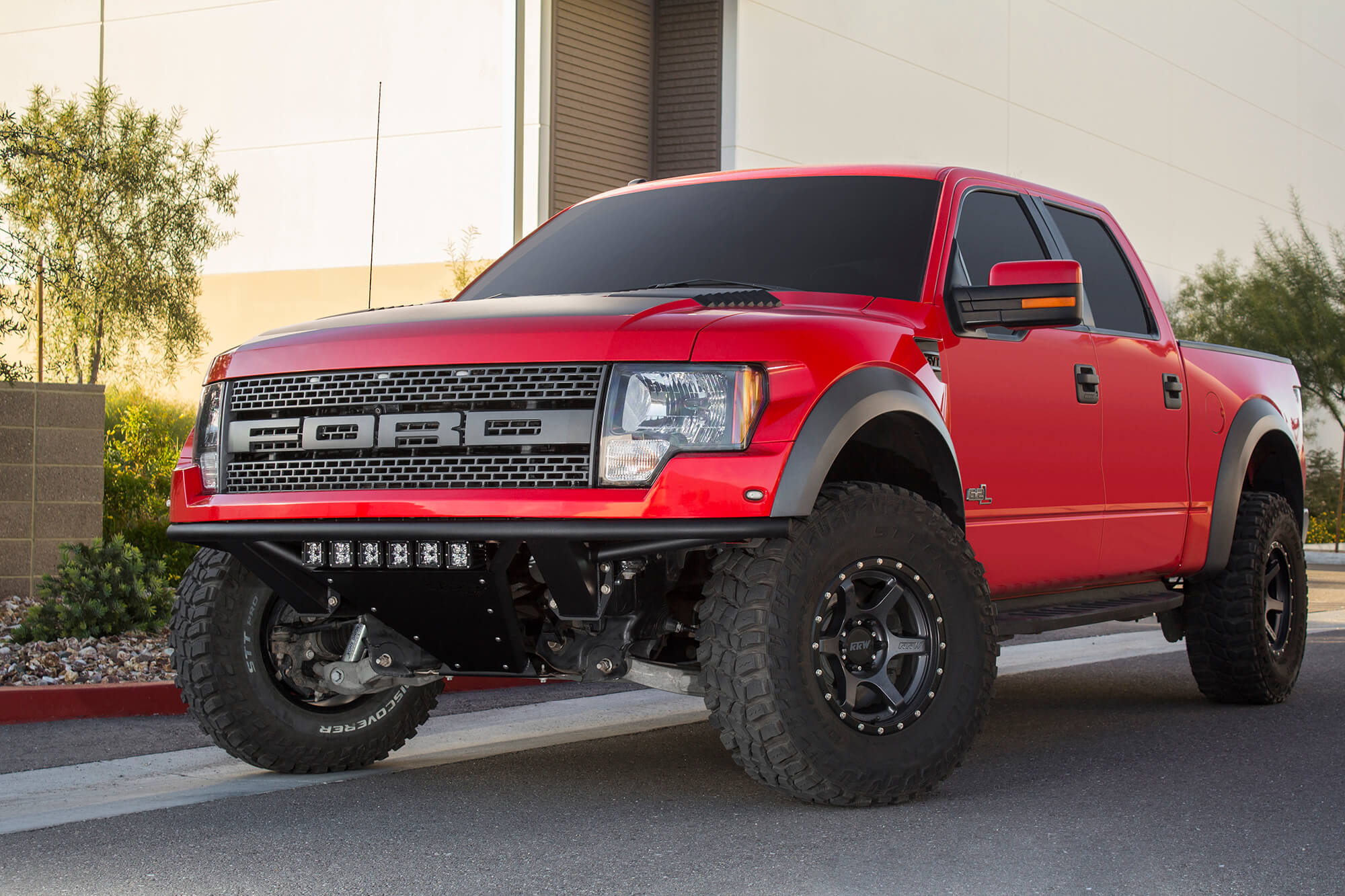 Related Images:
[See image gallery at www.vividracing.com]