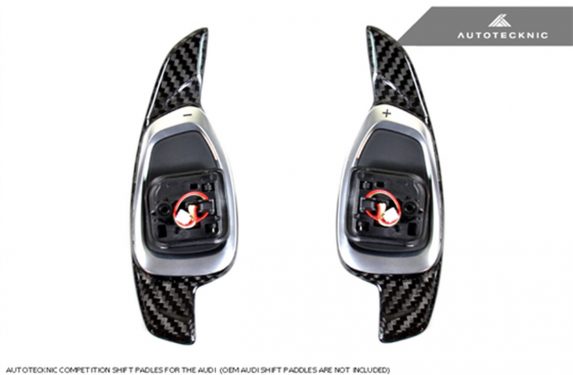 The DSG transmission under the hood of VW and Audi vehicles is excellent. Not only can it shift extremely fast, but its also very smooth at low speeds. When you're ripping through a tight canyon road, however, it can become hard to find the Shift Paddles with your fingers. The easiest solution to this problem is to increased the size of the shift paddles, and that's exactly what AutoTecknic did with their new carbon shift paddles for select Audi DSG models.
Audi S6 2015 – 2017
Audi S8 2014 – 2017
Audi SQ5 2014 – 2017
Audi RS3 2015 – 2016
Audi RS5 2014 – 2016
Audi RS6 2014 – 2016
Audi RS7 2015 – 2017
Their new carbon shift paddles are significantly larger than the stock units and allow around 30% more rotation of the wheel without having to remove your hand off the wheel to hit the paddle. This makes it much easier to put your hands around to 4 and 8 positions and still reach the paddles. The paddles are made from 100% dry carbon and finished off with a UV-resistant clear coat to ensure a long lasting finish.
If you have any questions about these AutoTecknic Shift Paddles, please do not hesitate to contact us. We can be reached by phone at 1.480.966.3040 or via email at [email protected]
AU-0002
AutoTecknic Dy Carbon Competition Steering Shift Paddles Audi DSG
$250.00

$242.50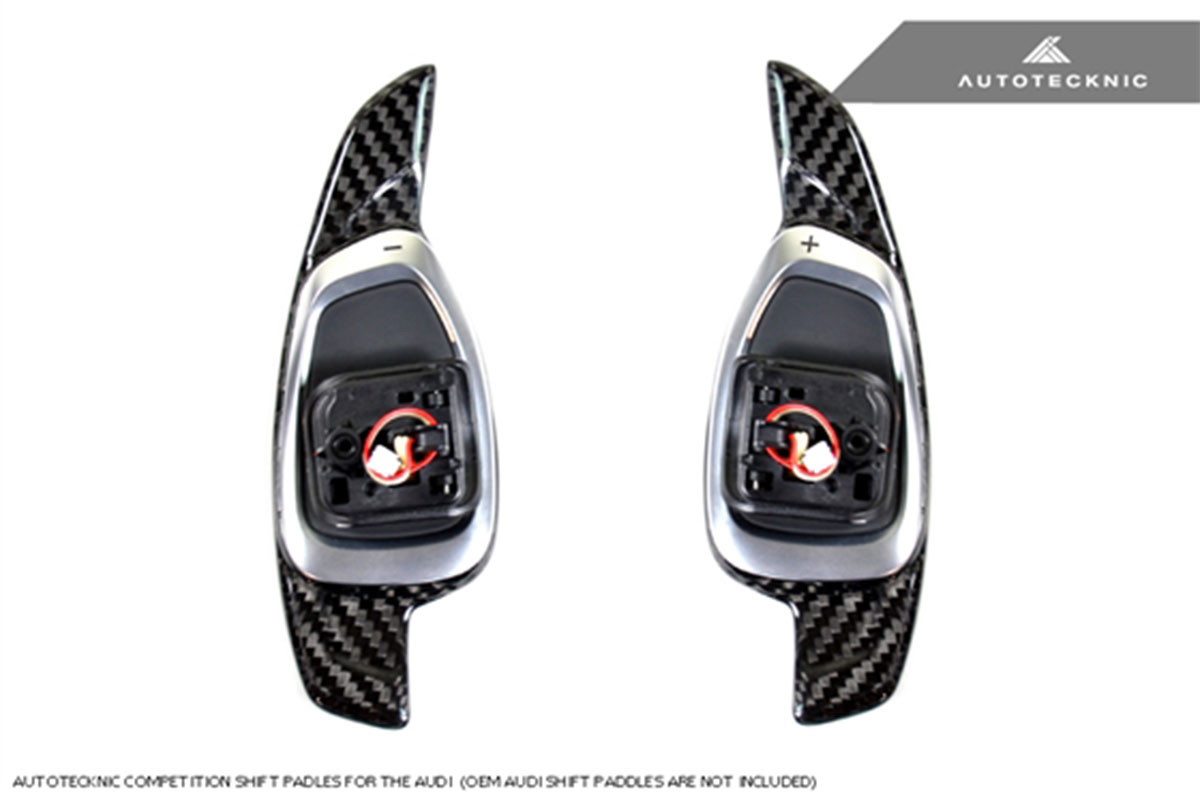 Related Images:
[See image gallery at www.vividracing.com]