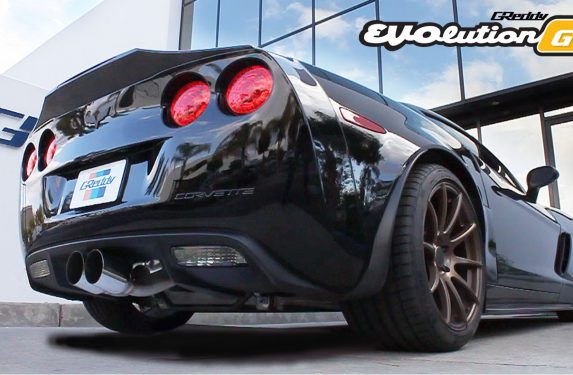 GReddy has been making all sorts of parts for all sorts of cars over the last 40 year, however, they are very well known for their Exhaust systems. They've taken all the expertise they've gained over the last 40 years and used it to develop their new EVOlution GT exhaust system for the 2006 – 2013 Chevy Corvette.
This new exhaust system features 3" mandrel bent tubing which is matched up with an x-pipe. After the x-pipe are a set of of straight through mufflers with a twin center exit. If you're familiar with Corvettes, then you know the C6 normally has a quad center exit exhaust. This dual exit fills some of the gap by using massive 4.5" slash cut tips with a GReddy carbon fiber "tip finisher" which fills the remaining gap.
Using a C6 Z06 as a baseline, GReddy's exhaust system gained an impressive 27.2whp and 34.7wtq. This exhaust system lacks the heavy OEM valve system, by eliminating the valve system and using lightweight tubing, GReddy was able to decrease weight by 24.2 lbs. Be sure to check out the video and pictures below to get an idea of how this exhaust system looks and sounds!
If you have any questions, please do not hesitate to contact us. We can be reached by phone at 1.480.966.3040 or via email at [email protected]
10188300
Greddy EVOlution GT Exhaust Chevrolet Corvette C6 05-13
$1,199.00

$1,139.05

10188301
Greddy EVOlution GT Exhaust with Carbon Cover Chevrolet Corvette C6 Z06 06-13
$1,300.00

$1,235.00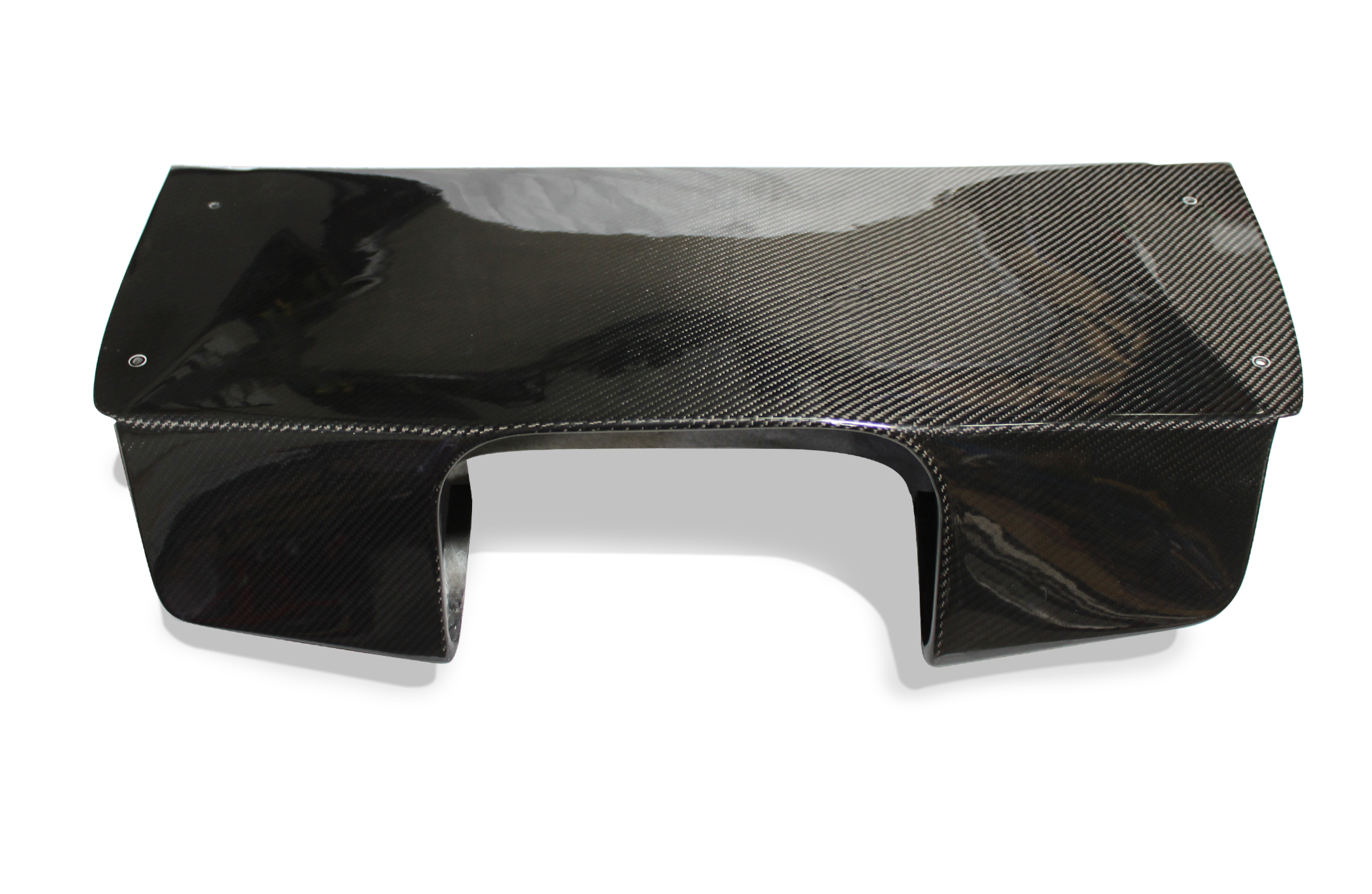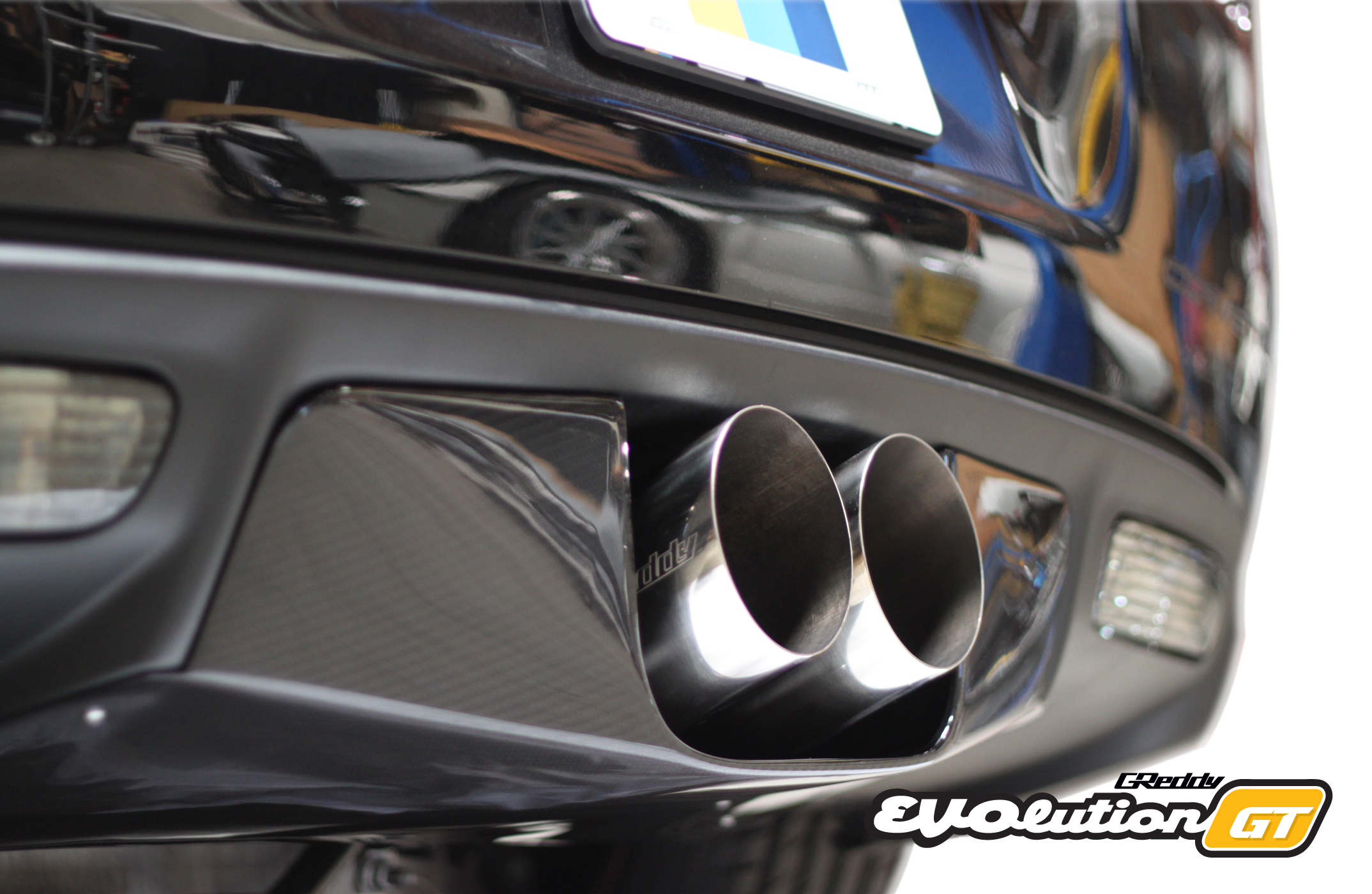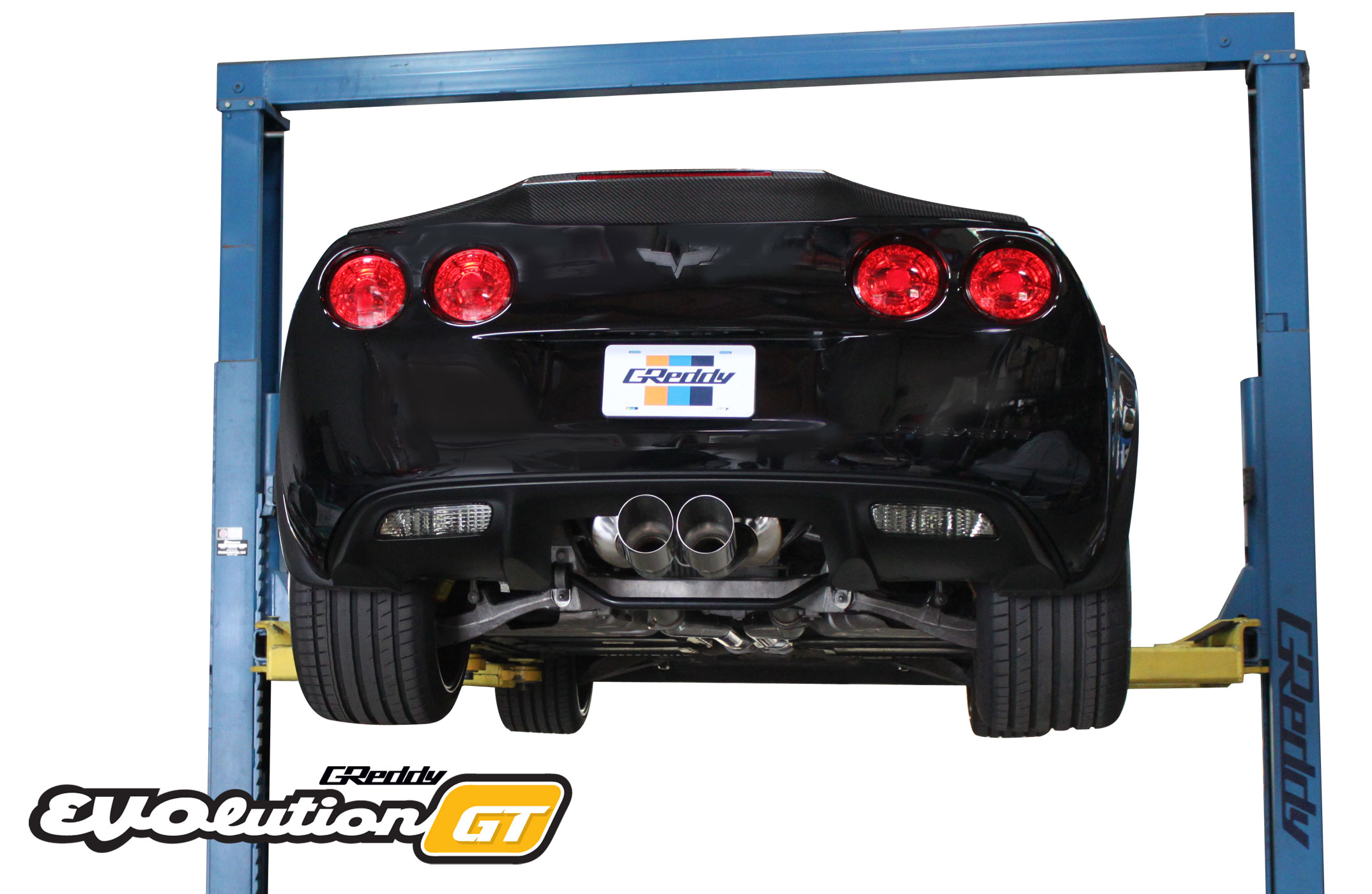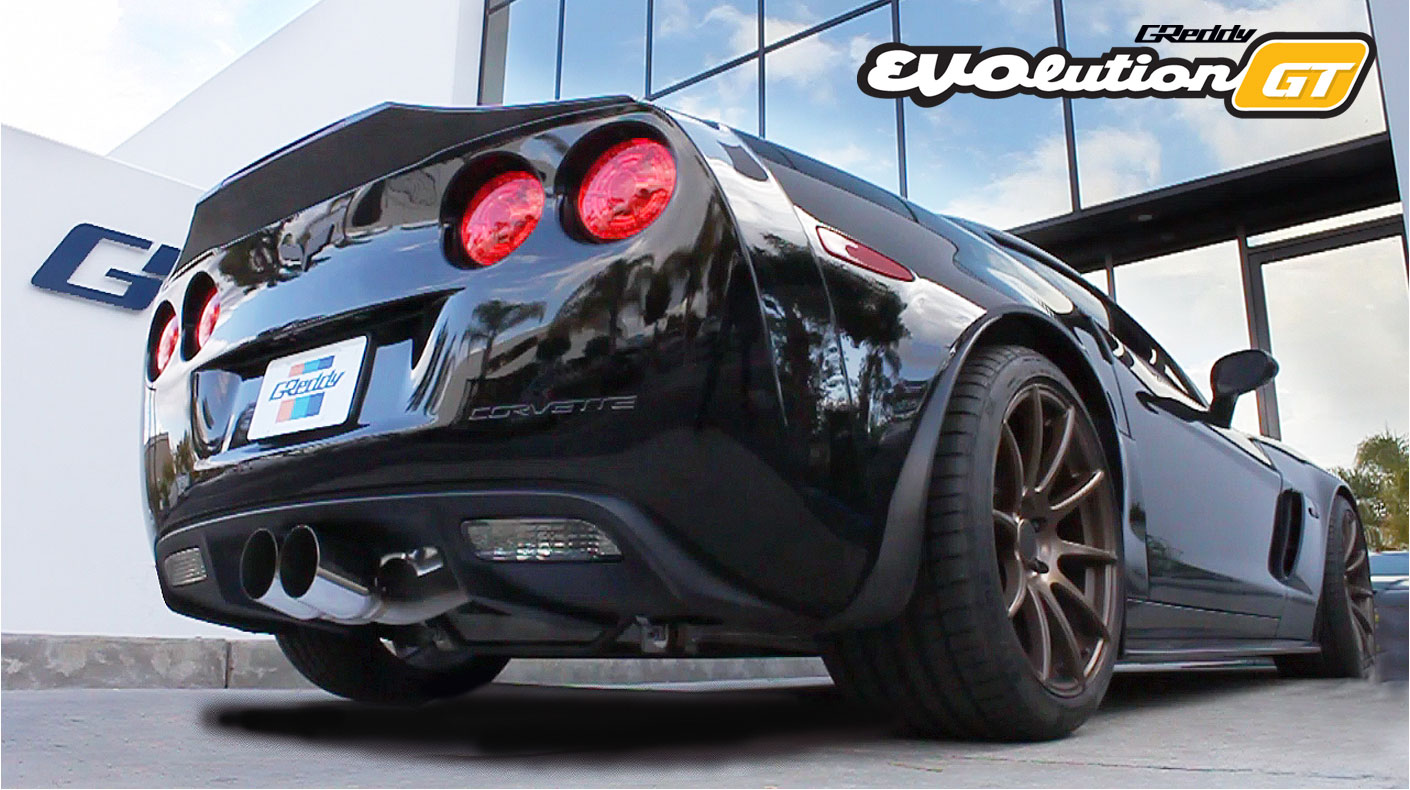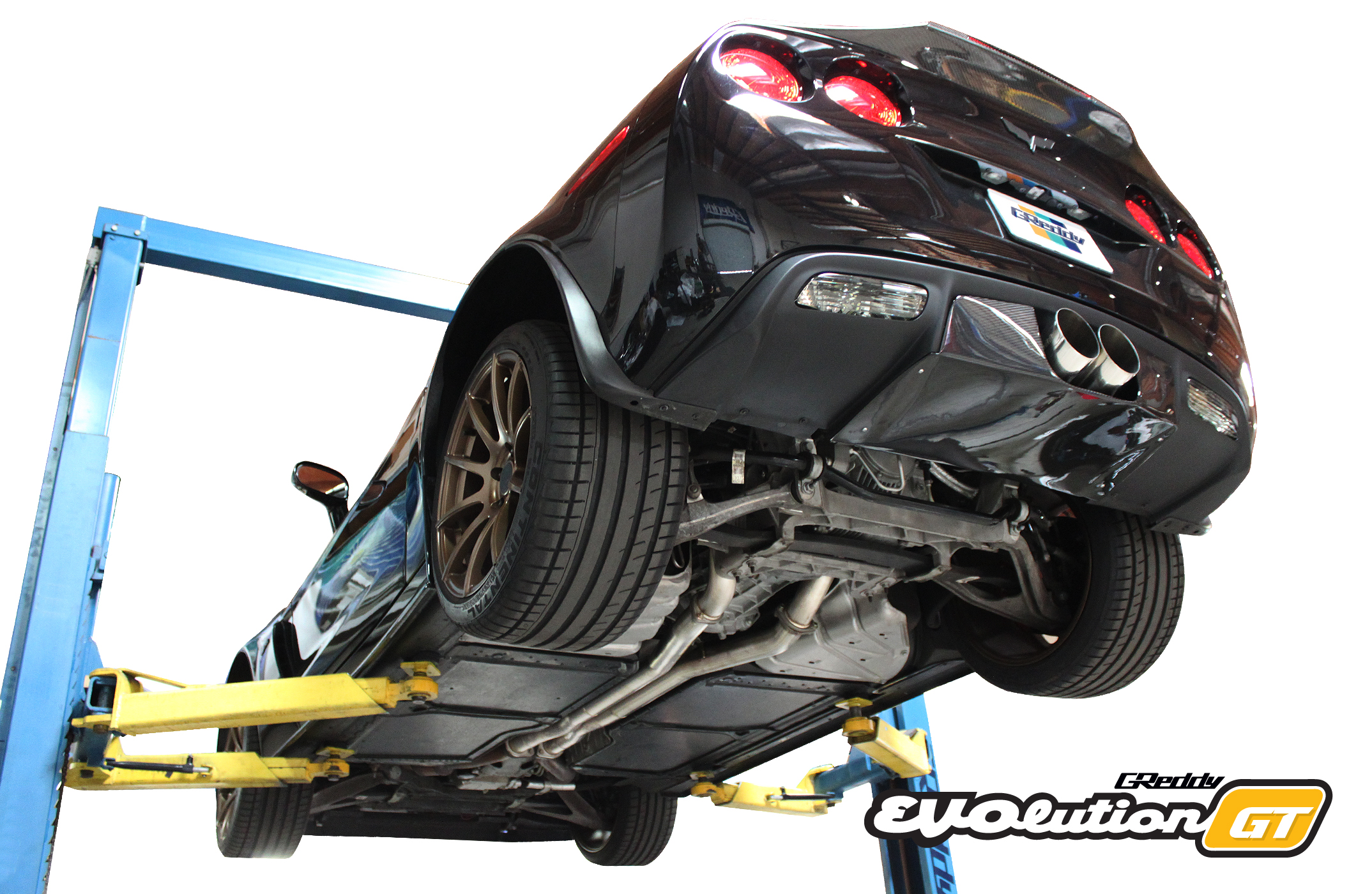 Related Images:
[See image gallery at www.vividracing.com]