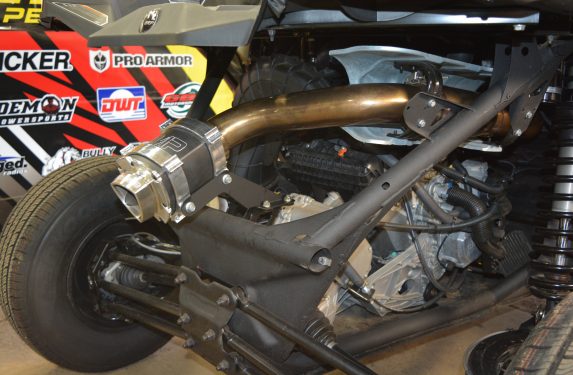 Improve the Power Output of your Can-Am X3 wit a Bikeman Performance Exhaust
One of the best ways to get some extra horsepower out of your Can-Am Maverick X3 is installing a Performance exhaust system. By removing restrictions you are able to see significant gains in noise and performance. There are quite a few options available for this vehicle, which now includes the new offerings from Bikeman Performance.
Bikeman Performance has released their new exhaust system for the Can-AM X3 which has a cut and dry design. This system is pretty much a straight through pipe with a small resonated tip attached with a V-Band clamp at the end. This will remove any restrictions after the turbo and offer the easiest path for exhaust flow to exit the engine. Pair this exhaust system with a ECU tune and you will see even greater number increases. More details about this exhaust can be found in the information posted below!
If you have any questions regarding performance UTV parts, please do not hesitate to contact us. We can be reached by phone at 1.480.966.3040 or via email at [email protected]
Click here to view our entire catalog of Bikeman performance parts
Specifications:
2017-Up Can-Am Maverick X3 BMP stainless steel full exhaust – designed, built and assembled in the USA
Big horsepower and torque gains at low to mid range power – 128 RWHP with BMP ECU tuning and BMP clutching
Designed in our state of the art UTV performance center
Part #: 08-201
Fitment:
Can-Am Maverick X3 2017-2018
08-201-BETA
Bikeman Performance Exhaust System Can-Am Maverick X3 17-18
$995.00

$895.00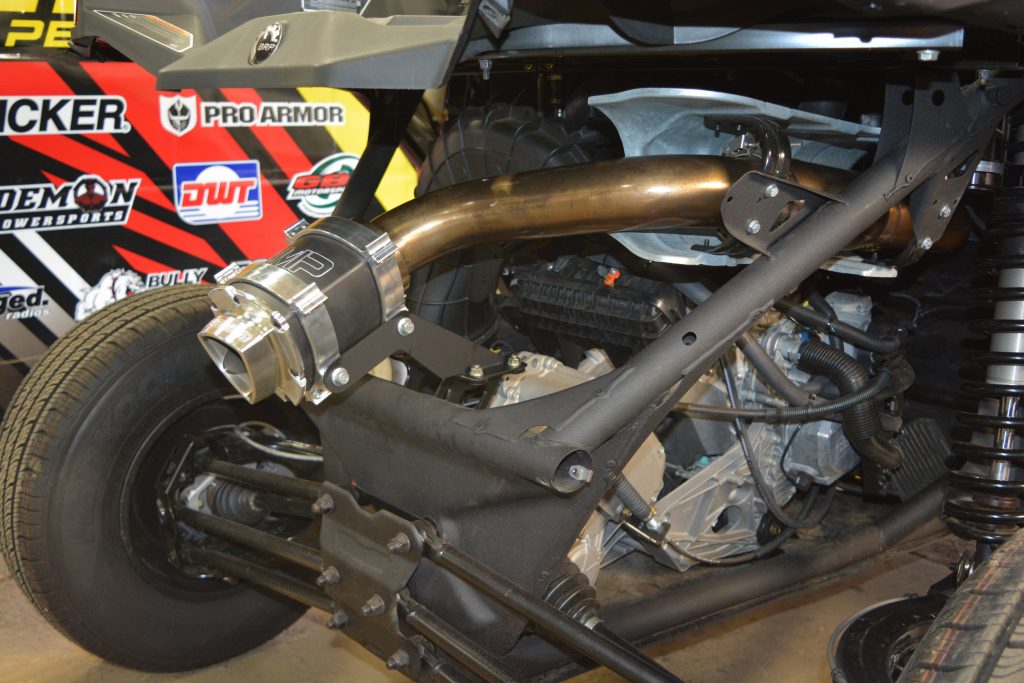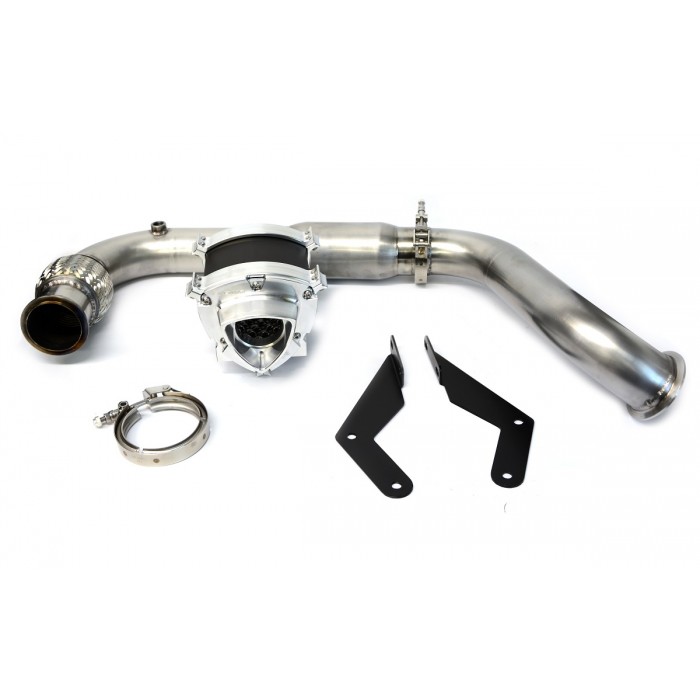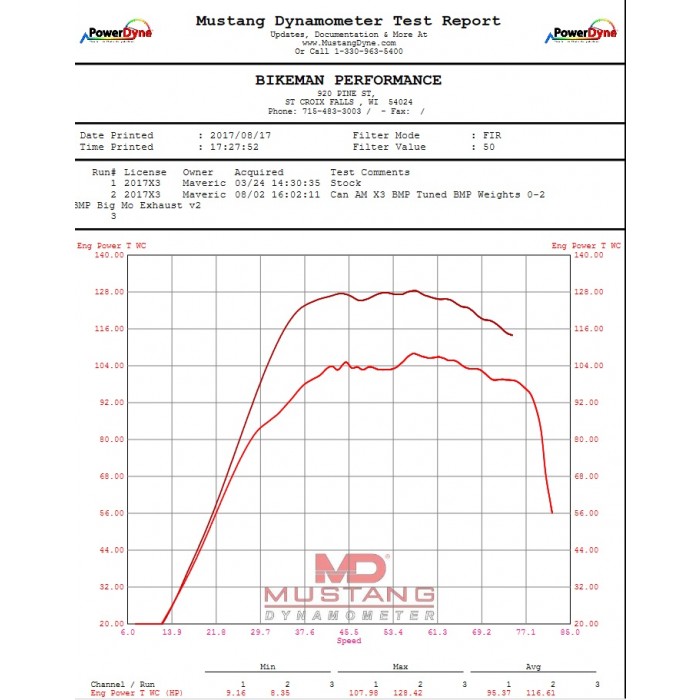 Related Images:
[See image gallery at www.vividracing.com]