Fine tuning your Suspension Settings made Quick and Easy Via the RENNTech HSM
Many high end Mercedes Benz model vehicles come equipped from the factory with Airmatic Suspension systems. Mercedes includes several different drive modes for the suspension which include Regular and sport. These will adjust accordingly, but do not offer much user friendly customization. There are certain "Modifications" that you can do, but they may compromise the electronics or safety features for the vehicle.
The new RENNtech HSM is the ultimate DIY lowering module for air ride equipped Mercedes Benz models. This allows for complete control over ride height via windows based PC or android tablet. You will be able to individually adjust the ride height of each corner in 1mm increments and up to 3 settings can be saved for defaults. Official description from RENNtech is posted below!
If you have any additional questions about RENNtech products or would like to place an order, please do not be afraid to contact us. We can be reached by phone during business hours at 1.480.966.3040 or via email at [email protected]
Click here to view our entire inventory of RENNtech Mercedes tuning products
"The RENNtech Hand-Held Suspension Module (HSM) is designed to work with the W222 – S-Class Sedan and C217 – S-Class Coupé/Cabriolet, equipped with the Mercedes Airmatic and Magic Body Control Suspensions.The unit allows the user to have full control over all four corners of the vehicle's suspension and adjust in 1mm increments.
The HSM comes pre-loaded with a RENNtech lowering setting. User can load their custom setting onto the HSM to set the vehicle to their preffered ride height.
The desired lowering setting will be loaded onto the vehicle via the ODB2 port in the footwell of the car. After plugging the HSM into the ODB2 port, the user can toggle a switch to load the factory or the adjusted ride height. After a few seconds, the new setting is uploaded and the car will adjust to the new height.
The factory setting will always be stored on the HSM and the user can set the vehicle back to the factory setting.
Once the settings are loaded, simply unplug and store for future use.
All RENNtech HSMs are adjustable via USB using either Windows or Android OS.The software allows the user to adjust the ride-height at each corner in 1mm increments independently. The software also has three locations where the user can store pre-configured suspension setups for quick changes."
| | | | | |
| --- | --- | --- | --- | --- |
| lowering module:32.222.6001 | | RennTech Hand-Held Suspension Module Mercedes-Benz W222 13-16 | $1,495.00 | |
| | | | | |
| --- | --- | --- | --- | --- |
| lowering module:32.222.6001 | | RennTech Hand-Held Suspension Module Mercedes-Benz GLS 2016 | $1,495.00 | |
| | | | | |
| --- | --- | --- | --- | --- |
| lowering module:32.222.6001 | | RennTech Hand-Held Suspension Module Mercedes-Benz GLE Coupe 2016 | $1,495.00 | |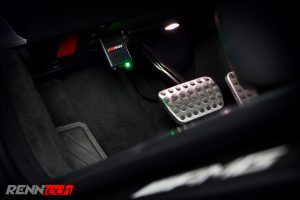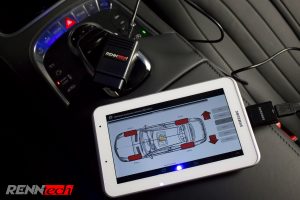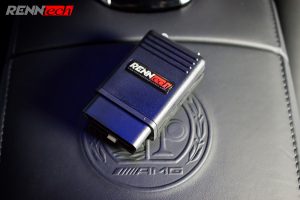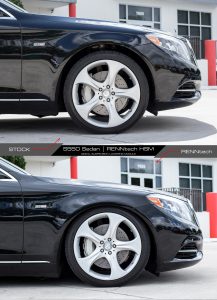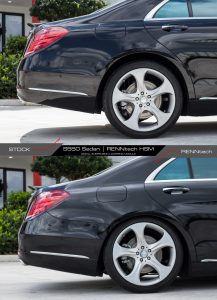 Related Images:
[See image gallery at www.vividracing.com]