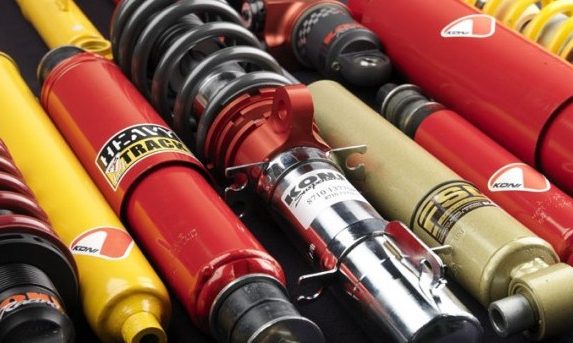 Exclusive Pricing and Extended Discounts Until October 31st
Koni is currently running its consumer "Retro Rebate days" until October 31st. What does this mean? Well, they are offering lower discounted prices on almost their entire line of suspension products. On top of the lower prices, they are also offering rebate incentives up to $70 back on almost every shock, Coilover and Cup kit combination. The entire details of the sale are posted below, take advantage of these savings before they are gone!
Click here to view our entire inventory of KONI products

Models included in the rebate / Rebate amounts

How To Qualify For Your Rebate:
1. Provide the information to the right in its entirety.
2. Attach your original, dated sales receipt showing your purchase of qualified KONI product(s). (Keep a copy for your records and warranty.)
3. Cut out and attach the original UPC / barcode label(s) from each original KONI box.
Suspension kit = one (1) UPC symbol required.
Individual shocks/struts = four (4) UPC symbols required.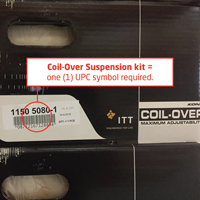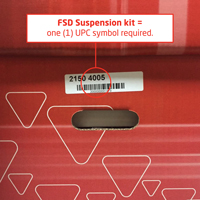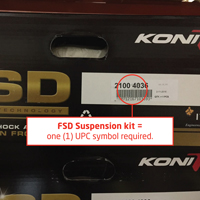 Individual shocks/struts = four (4) UPC submissions required. (An example is shown below.)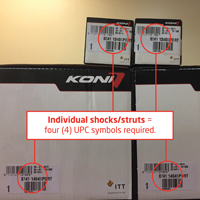 Download the rebate form HERE
Mail your Rebate information to the following address
KONI Retro Rebate Days
Offer# 39928
PO Box 6052
Douglas, AZ 85655-6052
8240 1185SPORT
Koni Front Sport Shock Audi A4 incl Sport Suspension 02-07
$258.00

$149.64
8240 1203SPORT
Koni Rear Sport Shock BMW 3 Series E46 M3 99-06
$260.00

$150.80
82 1756
Koni Rear Special Shock Porsche 911 Carrera 72-74
$302.00

$175.16
8750 1010R
Koni Front Right Street Shock BMW 325is E36 92-98
$198.00

$114.84
Related Images:
[See image gallery at www.vividracing.com]