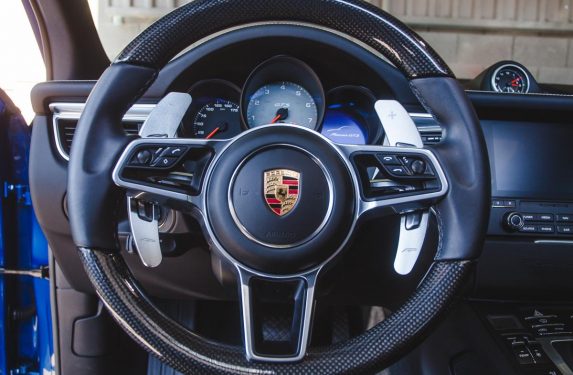 Crisp Shifts and a Touch of Interior Class – New PDK GEN2 Shifter Extensions
Porsche has changed its Paddle Shifter design along with other face-lift updates for the 2016+ model year vehicles. The first generation of the Agency Power shifter extensions were a huge hit with enthusiasts, so it was only logical to create ones for the updated models. These new paddles offer a larger area for grabbing shifts and allow for you to add some flare to your interior. This makes its easier for the driver to bang through gears as they tear down the streets. The shifters have a full aluminum construction, which is then anodized and laser etched with the Agency Power logo. These are available in 3 different colors to allow for a personalized interior. More information can be found in the official description posted below!
If you have questions or would like to place an order please contact us at 1.480.966.3040. We can also be reached via email at [email protected] A Performance specialist will be able to discuss options and pricing and give you a personalized shopping experience.
Click here to view our entire inventory of Agency Power products
Product Information
Agency Power improves the look and function of your PDK steering wheel with these new aluminum Paddle Shifter Extensions. Designed for cars that have factory paddle shifters such as the Turbo, GT3, Boxster, Cayman, Macan, Panamera, and Cayenne. These aluminum paddle shifters are the perfect upgrade to enhance your driving experience. Having the ability to blast through the gears on the flappy paddle gearbox connects you to the pavement with split second shifts. These particular paddle shifter extensions give you and your Porsche the ultimate in connection. The aluminum add-on shifters are designed to simply attach to the factory ones in seconds. They extend the top and bottom of the paddle shifter about 2 inches on either side. This allows for an improved ability to grab gears no matter where your hands are on the steering wheel. The shifters are designed to follow the curve of the steering wheel giving a seamless look as if they came from the factory. The aluminum paddle shifters are finished in a black anodize for a more executive finish. The paddle shifters are sold as a pair and attach with the supplied double sided tape. For those that want to enhance the look of their interior while improving the connectivity to their driving habits, the Agency Power Paddle Shifter extensions are the best choice!
Fitment:
2016+ Porsche 981 Boxster | Cayman
2016+ Porsche 718 Boxster | Cayman
2016+ 991.2 Carrera
2016+ 991.2 Turbo
2016+ 991 GT3/GT3RS
2016+ 958.2 Cayenne
2016+ 970.2 Panamera
2016+ 95B Macan
All steering wheels that have the Sport Design 2 Steering Wheel with aluminum paddle shifters.
Not for the 2009-2015 PDK. See our other part number, AP-PDK-300
| | | | | |
| --- | --- | --- | --- | --- |
| AP-PDK2-305S | | Agency Power Paddle Shifter Extensions Porsche PDK Gen 2 Silver | $150.00 | |
| AP-PDK2-305R | | Agency Power Paddle Shifter Extensions Porsche PDK Gen 2 Red | $150.00 | |
| AP-PDK2-305B | | Agency Power Paddle Shifter Extensions Porsche PDK Gen 2 Black | $150.00 | |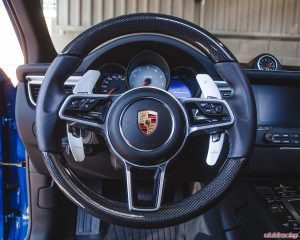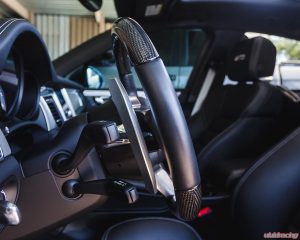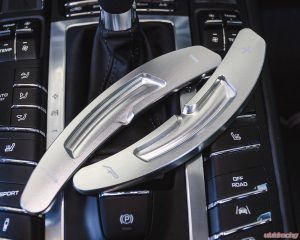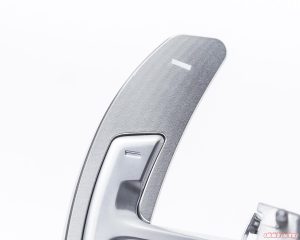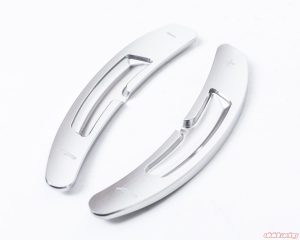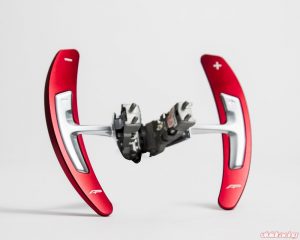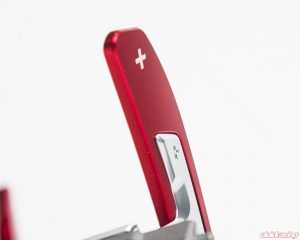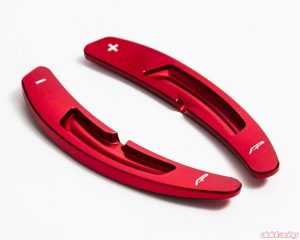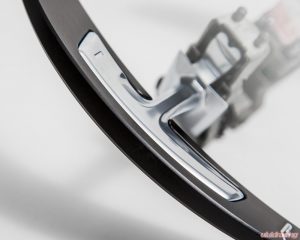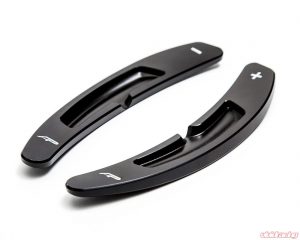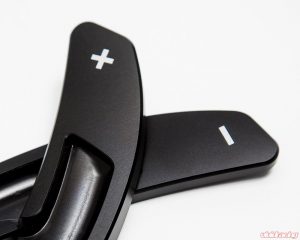 Related Images:
[See image gallery at www.vividracing.com]