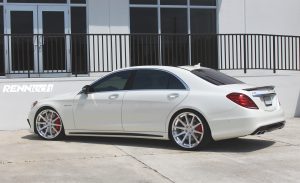 Give Your Full Size Luxury Sedan Upgraded Looks And Sound With the Package Deal From RENNtech
Kick your new S63 up a notch with these two upgrades from Renntech. The S class is a sophisticated luxury sedan from Mercedes that demands the highest quality parts, RENNtech deals primarily with Mercedes Benz and has been modifying these vehicles for over 20 years. The new Sport exhaust system and carbon rear decklid spoiler are now available for the newest generation of S63. The exhaust will liven up the rather quiet stock exhaust and also free up restrictions from the factory mufflers. The Pre-Preg Carbon spoiler adds elegance to the rear end, adding to the lines of this big body sedan. Both items are now packaged as a "Sound + Style kit" which saves you money over buying the items separately. MSRP for both parts together is $5,760. Email [email protected] For item availability or inquiries.
RENNtech is proud to introduce the all-new Sound + Styling Package exclusively for the W222 – S63 Amg Sedan. With the release of the Sport Muffler and Decklid Spoiler, RENNtech brings the perfect combination of styling and sound upgrade to one of Mercedes's most dynamic cars.
This highly integrated pre-preg carbon fiber spoiler compliments the sophisticated and refined S-Class exterior design language. The spoiler is coated inside and out with an all new acrylic UV protection system. A second layer of UV protectant clear coating is also applied using traditional spray methods, in order to create a smooth and high gloss finish. This spoiler is designed to fit any S-Class Sedan model from 2016 and up. No drilling or modifications to the trunk are necessary, installs with 3M double-sided automotive tape.
The RENNtech Carbon Fiber Decklid Spoiler for the W222 – S63 AMG Sedan is available in gloss and matte finish.
In addition to the carbon fiber decklid spolier, this special package includes the RENNtech T-304 stainless steel (SS) sport mufflers which are 100% hand made in the USA. This exhaust system is rigorously tested to remove any unwanted resonances in the cabin to deliver a deep sound that keeps with the character of a luxury performance vehicle. Our mufflers with 2 3/4 inch diameter tubing offer lighter weight than the stock exhaust and improve performance by reducing exhaust back pressure, increasing exhaust gas flow and cylinder scavenging.
The RENNtech Sport Muffler System for the W222 – S63 AMG Sedan comes with an integrated valve system and utilizes the electronic OEM actuators.It is also available for vehicles with out the optional electronic valve system. The system comes with all the required hardware.
Also make sure to check out RENNtechs Hand Held suspension module which can lower your vehicle on the fly without hardware!
| | | | | |
| --- | --- | --- | --- | --- |
| 32.222.6001 | | RennTech Hand-Held Suspension Module Mercedes Benz S63 AMG W222 14-17 | $1,495.00 | |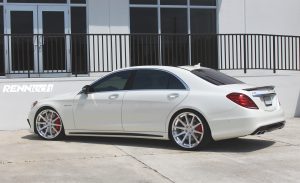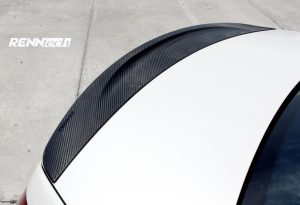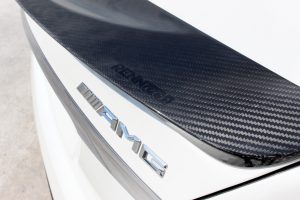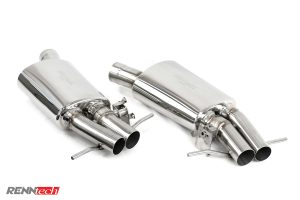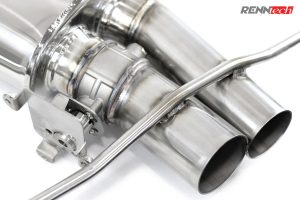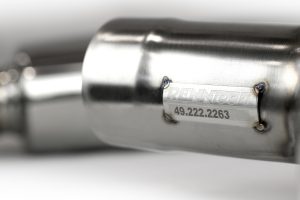 Related Images:
[See image gallery at www.vividracing.com]