Staffers suspect the firings may be retaliation for investigations into their own parent company.
Newsweek Media Group on Monday fired multiple Staffers from the publications it oversees.
Those fired include Newsweek Editor-in-Chief Bob Roe, executive editor Ken Li and reporter Celeste Katz, multiple sources told HuffPost.
Nancy Cooper, managing editor at the International Business Times, one of Newsweek's sister sites, has taken on the role of acting editor at Newsweek, according to an internal memo.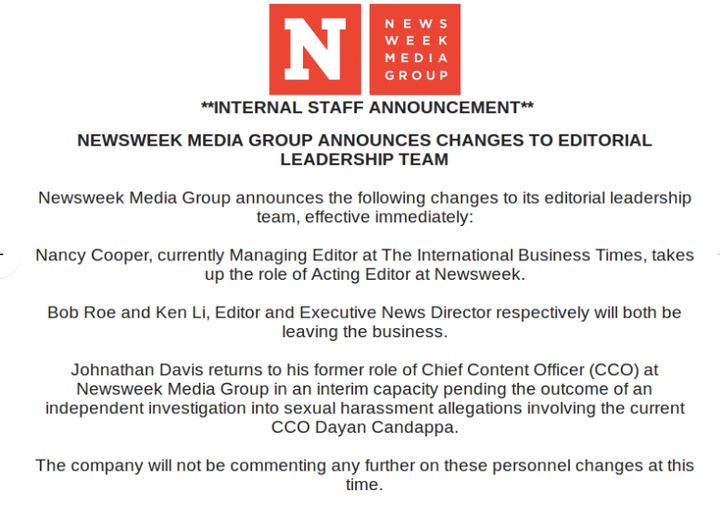 Continue reading here.
The post Newsweek's Top Editor And Staffers Suddenly Fired appeared first on LOVE IN ACTION NOW.