We've had a great year of seeing organizations improve their processes. From helping companies save millions of dollars to improving HIV screening and treatment in South Africa –

2015 has been inspiring

. Throughout the year our users have been transforming their organizations by using our software to make informed decisions.
Chrysler saves millions with SIMUL8
Chrysler increased revenue by $1,000,000 a day at its Brampton plant without increasing costs and coped with increased demand for their new 2015 models.
In early 2015 Chrysler launched the Chrysler 300, Dodge Charger and Dodge Challenger. Due to the release of the new models an increase in demand was expected and the Brampton Assembly plant was asked to increase its daily rate from 930 to 969 units to ensure that the demand could be met.
The simulation team used a base simulation of the Brampton assembly plant and was able to change the line speeds to understand the impact this would have. Each plant has its own base simulation and then changes can be made to the simulation depending on the area they are trying to improve.
What would you do in the event of a terrorist attack?
Risk Sciences International use SIMUL8 to create test scenarios within the US Food Supply Chain.
In today's world we are constantly faced with the threat of terrorism. Terrorism can affect us via a wide range of channels and it is imperative that there is significant preparation in place, in the event of an attack.
Risk Sciences International used SIMUL8 to see how the public health system would cope with a terrorist attack on the US food supply chain. It was important to create steps to gauge how the attack would affect the public healthcare system: from initial consumption of contaminated food, to resources in treatment centers and demand on lab testing.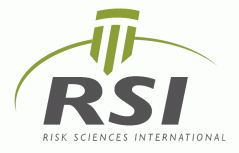 Read the Case Study
Saving Lives with Streamlined Processes
SIMUL8 is supporting the South African charity, Shout It Now, to improve HIV screening and treatment in an effort to save millions of lives.
By gifting free software, SIMUL8 is helping Shout It Now in their ground-breaking efforts to bring mobile HIV screening to youth and adults in the communities where they live.
For a small charity, Shout It Now is pioneering in its field. By using SIMUL8, their goal is to streamline processes to create a service as efficient as McDonalds, but with the goal of saving millions of lives.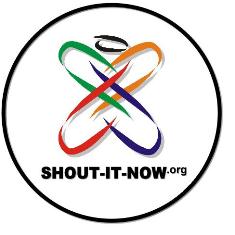 Read the Case Study
FMC Technologies Increases Output by 50%
FMC Technologies has been successfully using SIMUL8 for over two years and is expanding manufacturing operations to meet a surge in market demand.To meet the increased demand the FMC Technologies team developed a range of simulations to increase output across their product range, understand bottlenecks and forecast future productions.
By using SIMUL8 the FMC Technologies team have transformed manufacturing processes across the organization and have been able to understand capacity and effective line balancing of their multiple product lines.
Read the Case Study
Do you have a SIMUL8 success story you'd like to share in 2016? Get in touch and we'll be delighted to publish your case study.