JINA App Drawer helps you to find apps in your device quickly. But it does many more things. There are 4 main tasks of this app. They are App Drawer, Sidebar Launcher, App Organizer, and Folders. They are separately discussed in this article. This is one of the best app drawer applications according to user experiences. You can arrange applications and shortcuts like a pro.
100K+ downloads
4.6/5.0 Google Play Rating
License – Free
Nearly 10MB app size
Android 4.1 and up
App Drawer, App Organizer and Folders
App drawer is a list of apps installed on your device. But it is different. You can gain lots of benefits from this app drawer. Users can save a lot of time by using Jina App Drawer.
Quickly search installed apps
Sort apps by different criteria
Keep favorite apps separately
Shows the tags for apps like tools, communication, finance, photography, etc. You can put your own tags. Also, you can sort apps according to the tags
Shows the total number of apps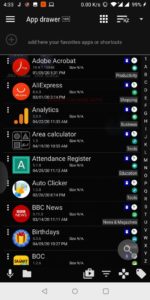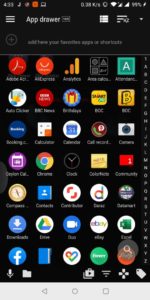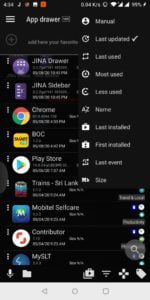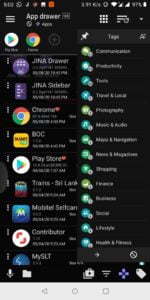 Sidebar Launcher
Two sidebar launchers are available in this app. They can place in the edge of the below and left side of the screen. Sidebar spots are always running on the other apps. We have tested that those sidebar spots do not disturb normal activities on the phone. Also, users can change the size and colors of sidebar spots.
Can place two sidebars
Can change the appearance of sidebars spots.
easy to scroll through the apps
Can change the position of sidebars
Show favorite apps show in the notification launch area. You can choose 2 apps.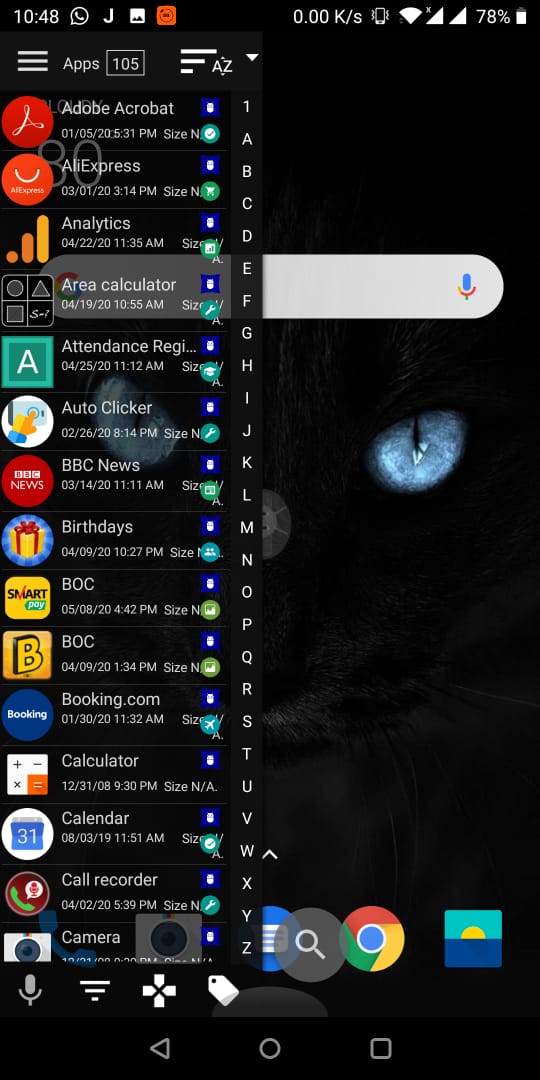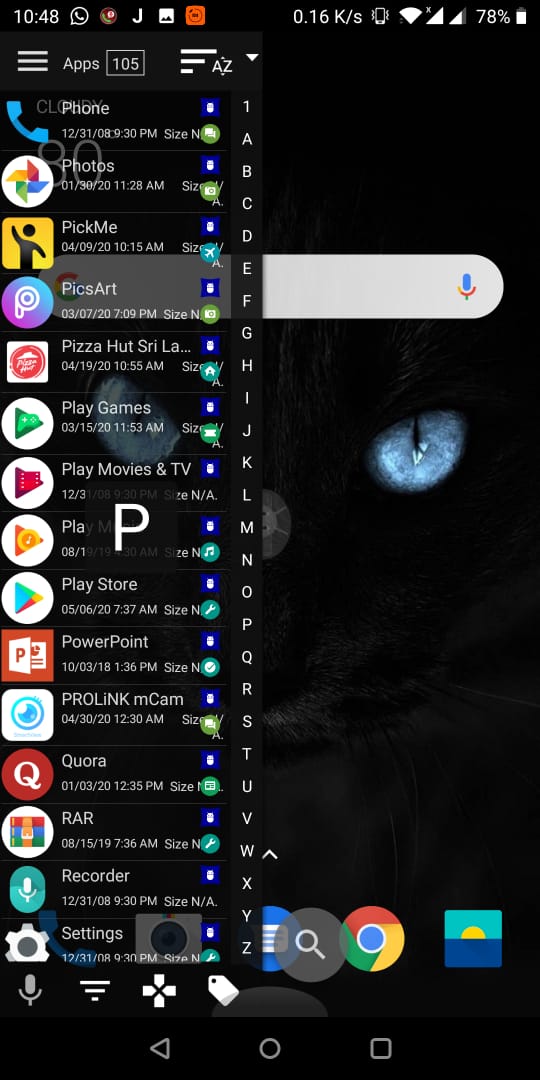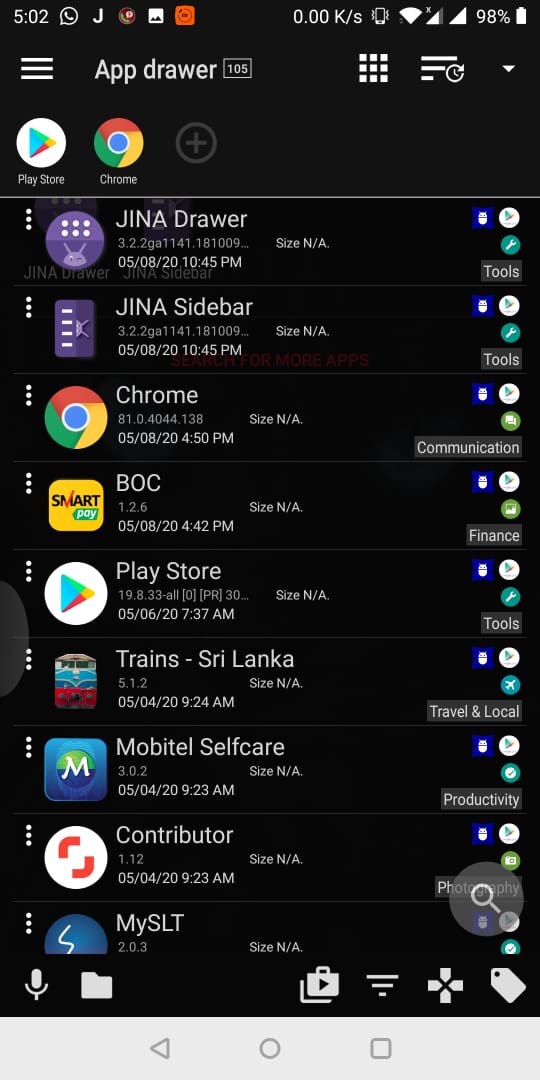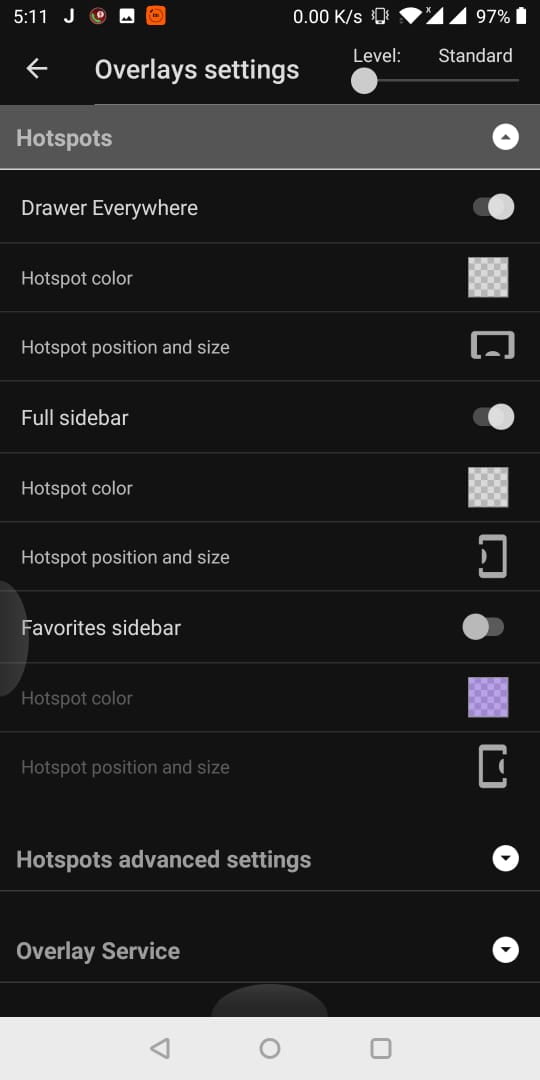 Export apk – Users can export the apk file to any destination
Set your own icon – If you prefer another icon rather than default icon of the app, you can use this feature
Export icon – Export the icon of the app as an image file
Get Google Play info – Get the Google Play store info of any app easily
Hide app – Hide any app easily
Disable app
Rename app
Put custom notes – You can add some notes to the apps. A great feature for app developers
App statistics – View the statistics of apps. A graph with installation by month. You can reset it also.
Change theme – Use a custom theme. Also, users can use a background image
More than 15 languages
Prevent installation of apps
Backup data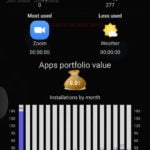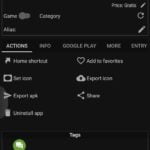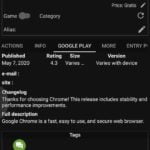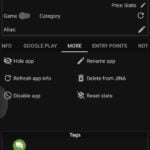 The post JINA App Drawer and Sidebar – Depth Review appeared first on Tweakbee.