Do you love taking pictures and saving the best moments? These story album apps will help you organize all your moments.
Samsung Gallery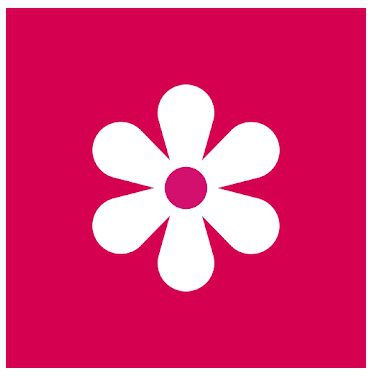 Samsung Gallery is the official Photo gallery app from Samsung, installed by default in Galaxy smartphones. The application automatically creates a variety of albums, organizing photos by the application in which they were taken or by their format.
You can also search among the photos using labels or based on the place they were taken.
Like other photo gallery applications, Samsung Gallery has a simple image editor. This editor allows you to edit color warmth or white balance, among other features. You can also use it to crop your photo or send it directly to Bixby Vision.
Samsung Gallery is a great photo gallery app that has all the functionality you could want from an app like this one. As with other Samsung apps, this app is guaranteed to work as long as you have a Samsung-branded smartphone.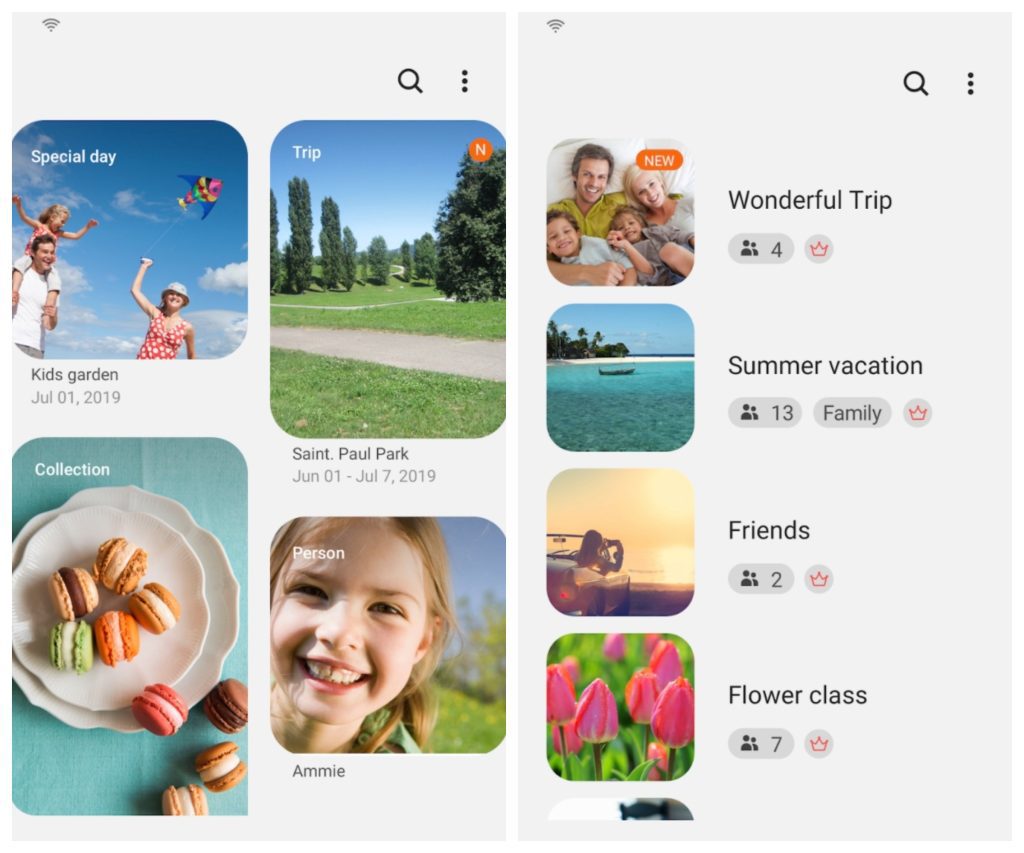 Downloads: 1000000000 +
Customers rating:

(4.6 / 5)

You may also like: 11 Best Apps to Enhance Photo Quality on Android
FamilyAlbum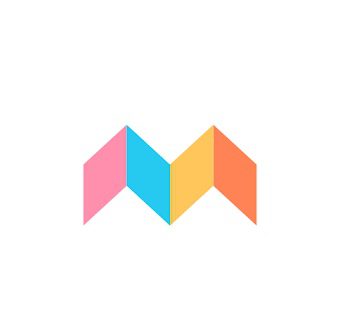 FamilyAlbum – Easy Photo & Video Sharing is an app I would also recommend considering if you want to organize story albums on your smartphone for some special occasions and dates.
It's easy to use and intuitive. FamilyAlbum can be used to create special albums for children. The app will sort all the photos by month and indicate the age of the child, which is very convenient.
What's convenient, it will not show already uploaded files, which prevents confusion and re-uploads. When the album is ready, you can invite your family and friends for viewing.
With FamilyAlbum you create your own story. Build up a collection of photos that will be fun to look at as time passes. Enjoy viewing them with your family even if family members will be far away.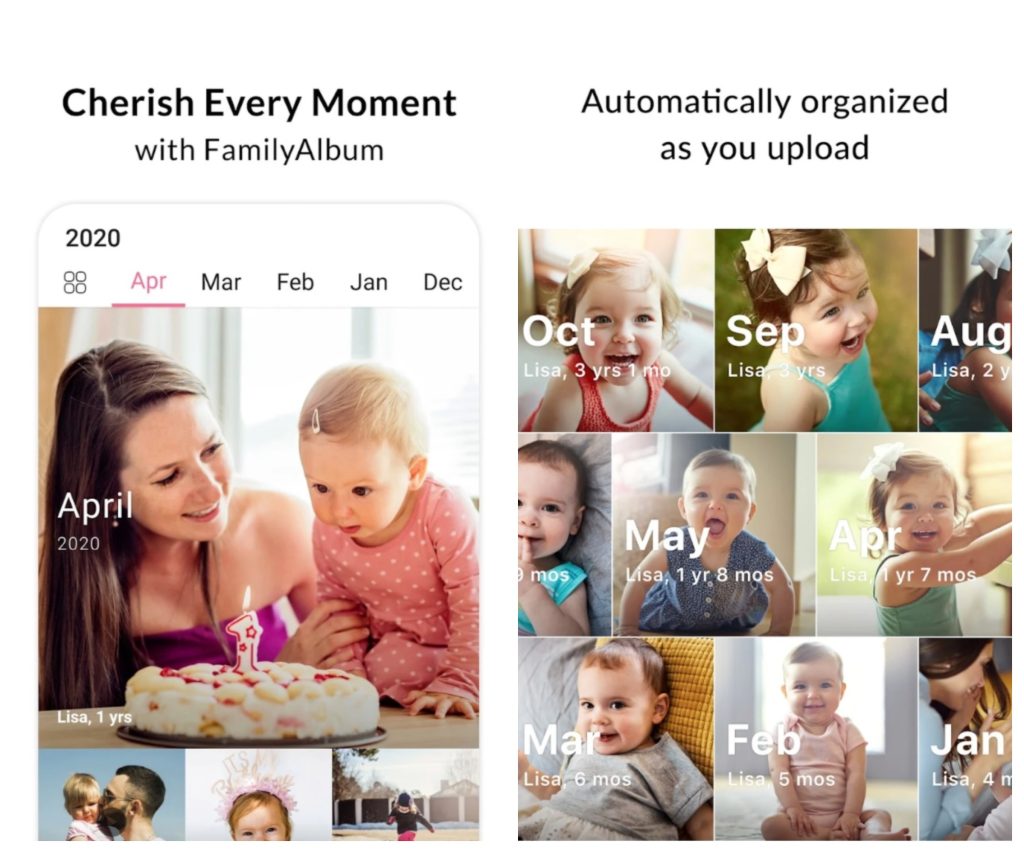 Downloads: 5000000 +
Customers rating:

(4.2 / 5)

Photo Albums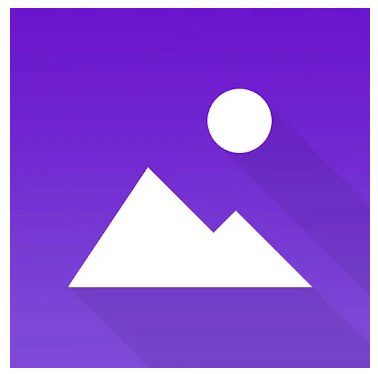 Can't find that one photo in your phone's gallery? If your Android photo gallery is a source of distress and you don't understand its organization system, or if you just want to use a more complete tool for viewing and sorting photos, this app is what you need.
Photo Albums is a gallery with the ability to personalize, organize storage, and sorting of photo search, as well as restore deleted photos.
This app offers a customizable photo gallery with many utilities to manage, find and view photos. Here are some of its main features:
Quickly search for photos, videos and other file types;
Display most types of images and video files;
Create customizable slideshows;
Simple and convenient photo editor;
Restore accidentally deleted photos and videos from the app and saved in the trash;
Protect personal files with a pattern, PIN or fingerprint;
Intuitive and customizable interface;
Various search options for photos and albums;
Organization of files with filters;
Information about files.
Is the Android photo gallery already annoying you to no end? It will no longer be a problem once you download this app for easy organization of your photos.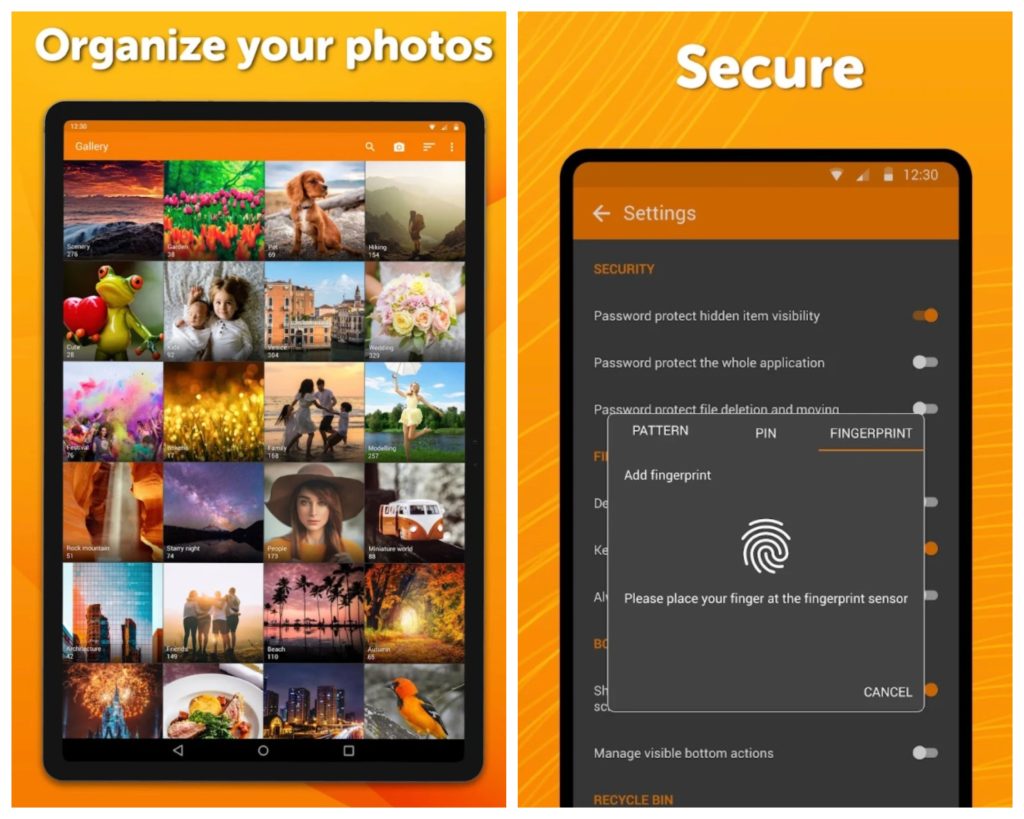 Downloads: 10000000 +
Customers rating:

(4.7 / 5)

Gallery – photo gallery, album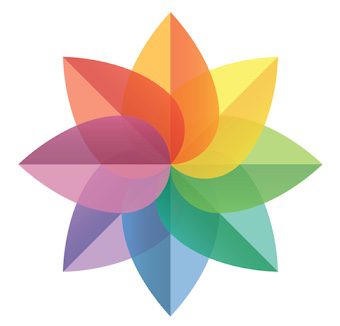 Gallery – photo gallery, album is a convenient application for saving photos and videos as well as their grouping into albums. Everything is simple and convenient, there is nothing unnecessary.
Simple and clear application, but a weak editor as some users say. However, I don't see a big problem with this as there are many other programs for editing photos.
In general, the application works well, is accessible, you can easily find all the information.
The only thing I would like to add is the name of the pictures (photos). You can do it as an option through the settings. Sometimes you need to know the name of the picture, but have to do extra steps – press the letter "i" at the bottom and then close that additional window.
And another useful feature from other programs – is resizing. That is, you change the resolution of the photo or picture and the size of the picture is reduced. This is interesting if you need to send a lot of photos of a large volume.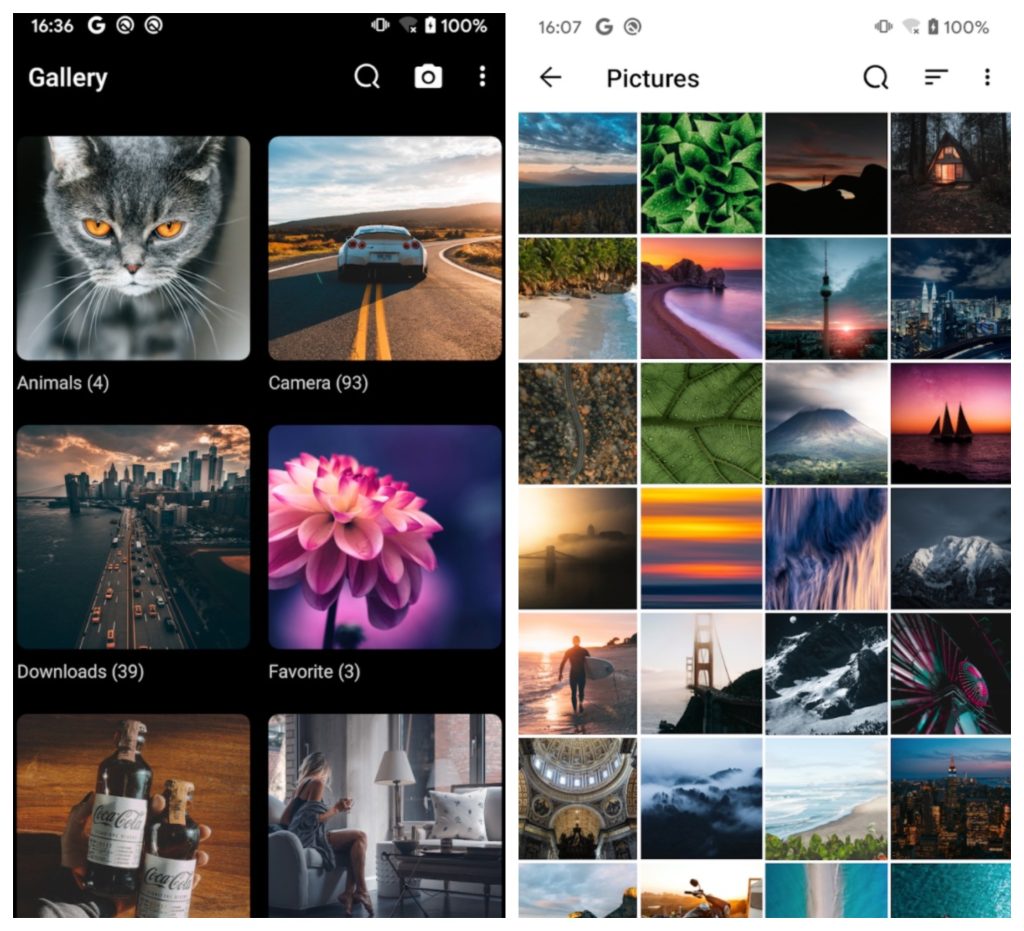 Downloads: 5000000 +
Customers rating:

(4.8 / 5)

Gallery – Best & Ad free
Gallery – Best & Ad-free is an interesting tool that offers an alternative way to view photos on the user's smartphone. The app has a slightly different interface and a few extra features that imperceptibly improve the overall gallery experience.
The photo gallery is surprisingly easy to use. Once you've installed the app, it automatically syncs with your media content. After that, all you have to do is open Gallery – Best & Ad-free and start viewing your photos and other images.
Although Gallery's interface isn't much different from your device's standard photo gallery, it nevertheless has a number of features that help it stand out.
All the functions you need, such as viewing photos, drawing, creating simple collages, and cropping photos, fit into a single application that takes up little space. It works without the Internet. There are no ads, the interface is cool and nice.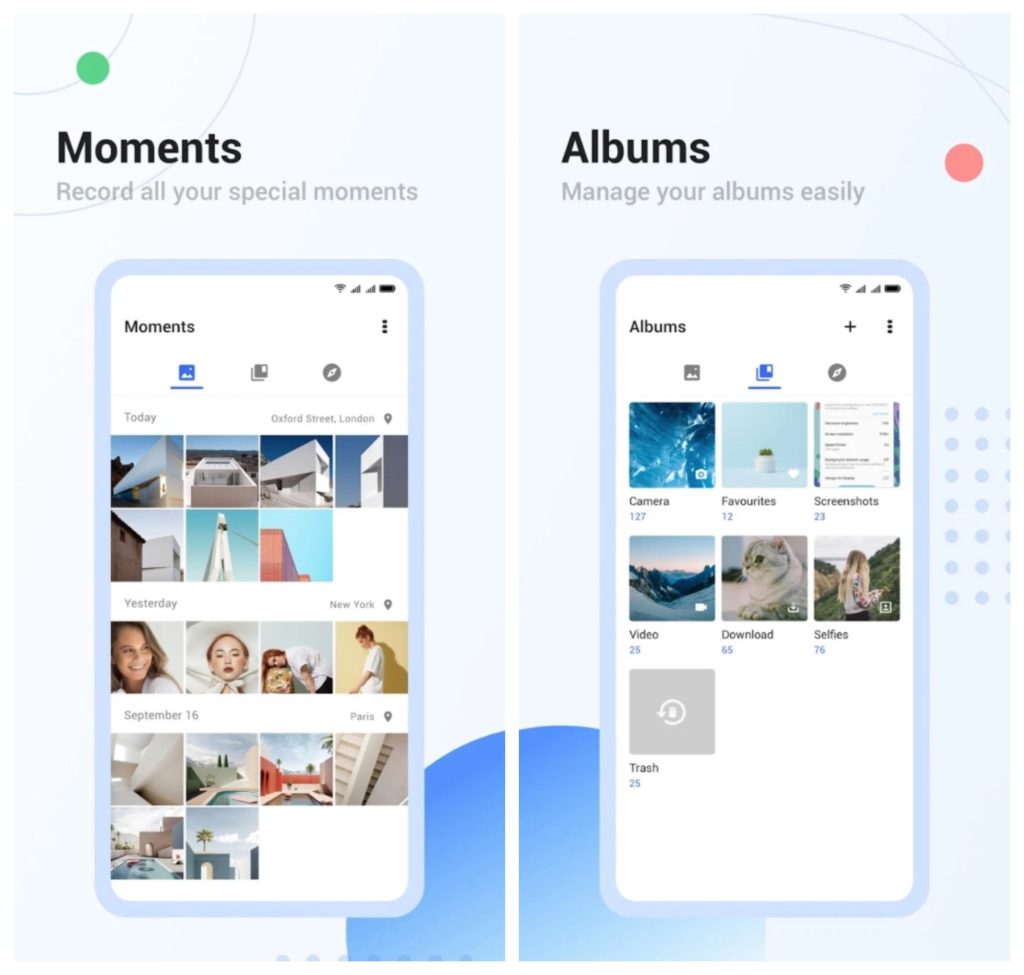 Downloads: 10000000 +
Customers rating:

(4 / 5)

Photo Gallery & Album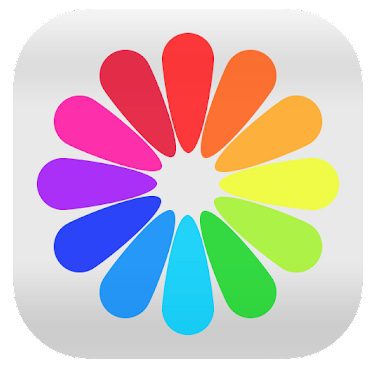 Another handy app for sorting photos and grouping them into albums is Photo Gallery & Album. Users like this app and for a reason. Everything is simple and intuitive.
There are automatic functions for sorting photos into albums. For example, by the time the photo was added. You can also organize a preview and a slide show.
There's a neat graphical photo editor inside the app:
Cool filters like the retro style with noise;
making collages;
smart album management;
you can insert logos from the gallery on top of the selected photo.
With all that said, your privacy won't be compromised. You can hide your photos and protect them from others' eyes with a password.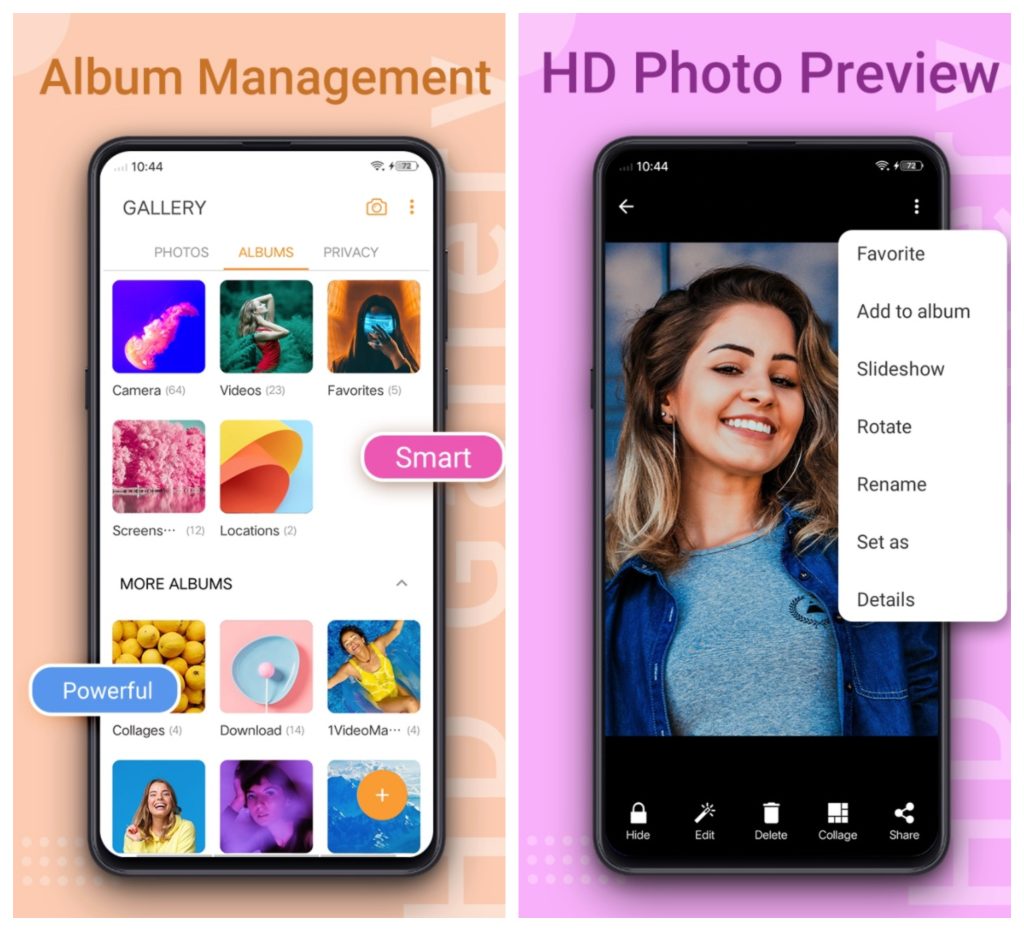 Downloads: 5000000 +
Customers rating:

(4.5 / 5)

You may also like: 11 Best Photo & Video Recovery Apps for Android in 2021
Slidebox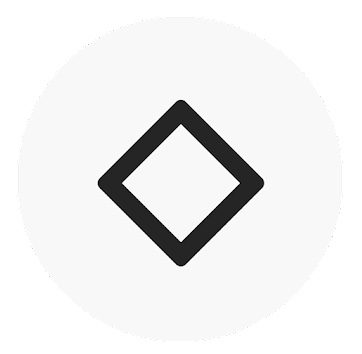 A great and indispensable application for easy and intuitive distribution of photos into folders (with the ability to create new albums). It allows you to organize the flow of photos on your smartphone and find the ones you want faster.
When selecting photos to publish or send to other apps, all created folders are visible. The only downside is that when photos are transferred from the main gallery, they often leave phantom squares in their place and need to be deleted manually.
The cool thing is that the design is minimalistic and really intuitive. Sorting photos with this app is a pleasure!
Delete hundreds of junk, create an unlimited number of albums and now it's easy to find the right photo among thousands of others! Ideal for quick photo sorting.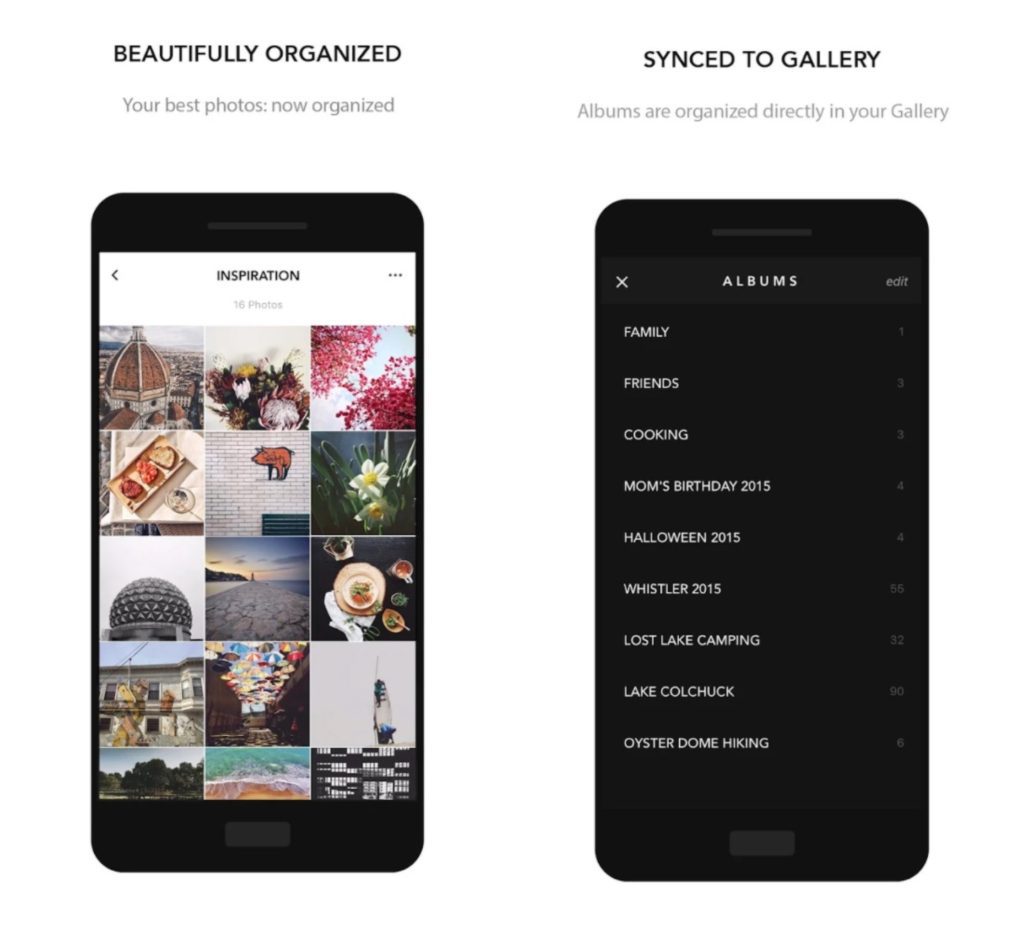 Downloads: 100000 +
Customers rating:

(4.2 / 5)

The post 7 Best Story Album Apps for Android first appeared on Android apps for me. Download best Android apps and more.