When it comes to teaching kids letters, nothing is more important than a form that is engaging, fun, and colorful. This is exactly the educational application Stampy's ABC, made in the style of a plasticine cartoon.
Since the app is intended for children from two to seven years old, it is as simple as it is beautiful. On the main screen, we see the icons of letters and the "Play all" button, as well as a cute plasticine gnome. This is probably Stampy himself.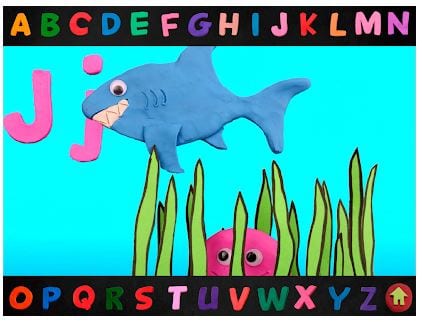 When you tap on each letter, a fairly cute animation is played. It includes naming a letter in a pleasant voice, naming a word for that letter, appearing a word on the screen, and spelling the word. The animation is, of course, related to the letter. For example, tapping on the J letter; we see a small story from the life of a plasticine jellyfish.
The letter and word "jellyfish" are huge, which suits little ones. The words are, of course, as interesting as possible for children; such as Dinosaur, Octopus, Volcano, and so on.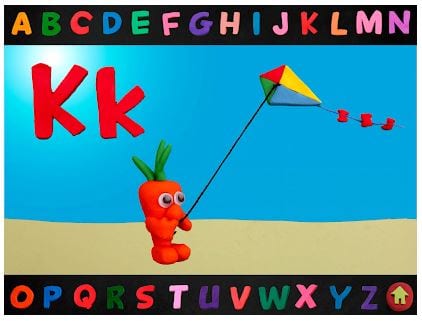 At the end of the animation, plasticine-style buttons appear on the screen; and you can choose actions: play the animation again, play the next or previous letter of the alphabet, or return to the start screen.
Full-screen video mode and reduced mode are available. In the last one, all letters are visible on the screen above and under the video. Then you can select any of them for the next playback without leaving the main screen.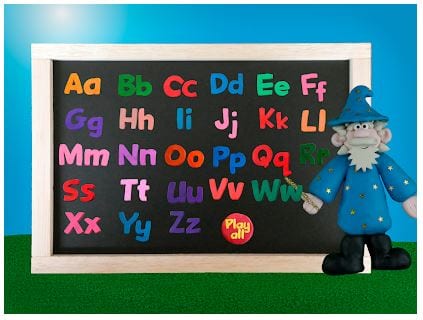 Down with plastic letters and boring words completing! Whether your child's first language is English, or you're learning it as a foreign language, Stampy's ABC will ensure you learn letters and 26 words as quickly as possible.
Rather appreciate the thoughtful work of the application developers. Install Stampy's ABC and dive into the world of colorful characters, from an eccentric Alien to a brisk Zebra!

The post Stampy's Abc App Review first appeared on Android apps for me. Download best Android apps and more.