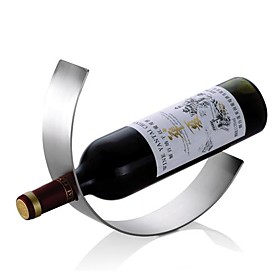 Christmas dinner is the one of the few meals families sit down and eat together. It is the one family tradition people try not to break, even after they have grown up and left the nest. No matter what family tension manifested throughout the year, it is put aside for an evening of peace and well-wishing. Of course, the unifying factor that brings them all home for Christmas is the food.

Breaking bread together is a celebration in itself. In the United State the traditional meal is an elaborate version of Sunday dinner. A festive holiday stuffing, roasted vegetables, and mashed potatoes are staples that grace the table. Specialty items like sweet potato casserole and old fashioned gelatin molds with fruit are tasty additions. The main event is usually a succulent ham, roast beef or goose. The food is usually prepared in abundance and made with love from the host's kitchen. Besides common treats, classic yule logs, fruit cake, marzipan and Christmas pudding are specialty desserts looked forward to all year long.

Across the world families have their traditional dishes they feast on for Christmas dinner. Perhaps, you can adapt some international favorites to this year's menu.

Brazil – Served late night on Christmas Eve, Brazilians Christmas supper takes its cue from Portugal. Roasted chester, an oversized chicken, or turkey served with colorful rice dishes is the main event. An atlantic cod, bacalhão, is bought dried and salted then prepared for a day in a half before serving. Couve mineira , a garlic kale, and other vegetables and succulent fruits fill out the menu. Christmas dinner is not complete without traditional rabanada for dessert; French toast made with baguettes, sprinkled with sugar then drizzled with a spice port wine syrup.

Czech Republic- Households in the Czech Republic have old superstitions that influence their Christmas dinner customs that are not observed today. A traditional meal consist of nine courses , including bread and honey, fried carp, potato salad, fruit, and an apple strudel dessert. Many days before Christmas a variety of Christmas cookies are made and lavishly decorated for guests. Leftover cookies are often displayed on the Christmas tree.

Philippines – Christmas is the most important holiday in the Philippines and, Noche Buena, or Christmas is the highlight. The meal is sumptuous buffet that friends and family are invited to drop by in an Open House style setting. Tables decorated with wreaths and Christmas flowers display large portions of roasted pig, oxtail stew, a baked stuff chicken called, rellenong manok, noodles and pasta dishes, native rice cakes, adobo, spring rolls, and cheese balls. Dinner is served with a native hot chocolate and ginger tea.

Germany - In Germany, a celebration takes place on Christmas Eve and Christmas Day. The day before Christmas Bockwurst and potato salad, raclette, fondue, and fish or served. Then Christmas dinner is a more elaborate affair with roast turkey or goose, red cabbage, and potato dumplings. German gingerbread and Plätzchen, a variety of cookies always make an appearance.

There are many different recipes from around the world to spice up your Christmas dinner. The one thing they have in common is sharing the holiday with loved ones.