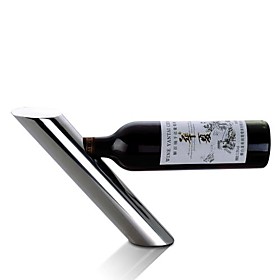 If men are so easy to please, how come Christmas gift ideas for him are so hard to come by? Make your list and check it twice. You have to find a gift for your man if he is naughty and even if he's nice. But, finding a Christmas gift for a guy always seems to be a struggle. So, here is a list to help you find the perfect gift for your Santa this year.
Microbrew of the month

- Perfect for the beer aficionado, a microwbrew of the month club is the gift that keeps on giving. Each month the lucky recipient gets to sample specialty, handcrafted brews delivered right to their door. By the end of the year he will be a connoisseur of the premium stuff. There are quite a few reputable companies online to do all the hard work for you.
Grilling Tools – Let your man be the king of his domain with a top of the line grilling set. There are packages of all sizes, with all the specialty tools needed to be a grill Master. Sets often include, grill tongs, spatula, basting brushes, cleaning brushes all in a carrying case. He'll never need to borrow your utensils again.
Automotive Accessories

- Men love to pamper the number one lady in their life –their car. Any item them helps keep her in tip top shape well go over well. Automotive gadgets are some of the best Gift Ideas for him. A portable code reader gives the auto enthusiast a way to check the diagnostic trouble codes. You can also give him personalized floor mats, a GPS, or an upgraded car stereo.
Bar Accessories - Is the man in your life a genius behind the bar? If so, he will love a few tools to elevate his game. Pick him up one of the new infusion pitchers on the market that makes flavor infused beverages. Another great Idea is a soda maker for creating signature seltzers or a wine saver vacuum to keep the open bottles fresh.
Poker Night- Give a Christmas gift idea for him he will love. Deliver to him everything he needs for a Poker night. Poker chip sets, an automatic card shuffler and a tabletop poker table is everything he needs for a night in with the boys.
Movie Box Set - Let him experience his favorite movies again and again with a box set. There are quite a few genre specific special edition collections and popular movie series like Star Wars, the Omen, and Lord of the Rings. There are also great historical documentaries and ESPN films gift set collections he can watch to his heart's content.
Video Games

- There is a gamer in every man. Whether XBOX, PS3, PC or the Wii, there is a perfect video game to make him as giddy as a boy. And the best thing is you don't have to browse through the stores to pick it up. You can buy one of these easy Christmas gift ideas for him online without leaving the couch.
Shop now and get 3-5% discount on more than 30,000 products
Save 3% on orders above $75. Use code PBCJ03
Save 5% on our orders above $150. Use code PBCJ05