Tableau Panoramique - Africa: at the waterhole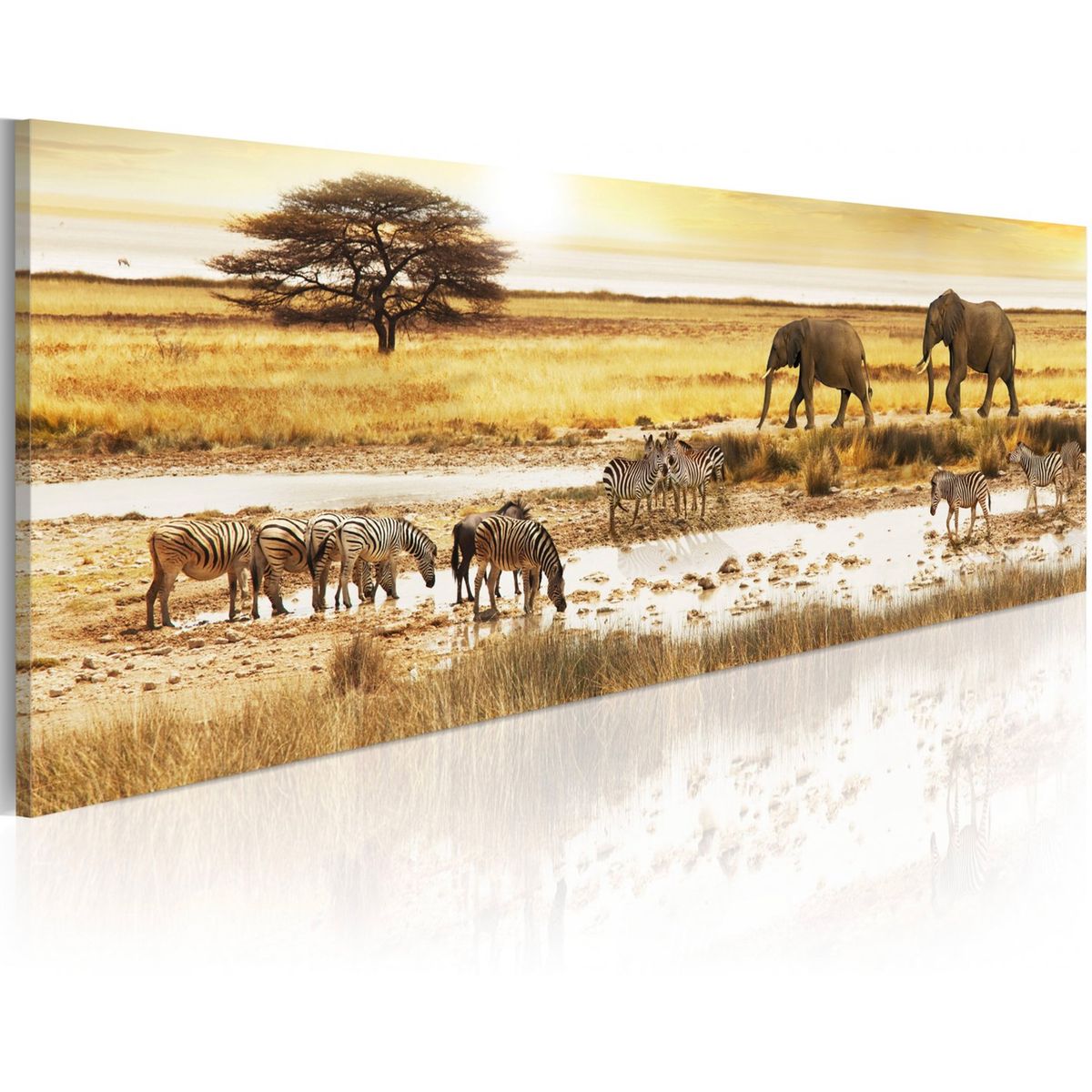 Category:
Meubles, déco > Décoration > Tableau,toile
Price:
EUR94.9
Dimension totale du tableau : 120 x 40. Tableau d'une grande qualité 'Africa: at the waterhole' est imprimé sur une vraie toile à peindre. C'est l'un de plusieurs motifs originaux à commander chez notre boutique. Impression de la plus haute qualité La toile de la plus haute qualité est la résolution appropriée garantissent la netteté idéale et la profondeur des couleurs. Châssis Des encadrements ne sont pas nécessaires. Le tableau est déjà tendu sur un châssis, est prêt à accrocher. Produit sans parfum Les tableaux sont adaptés à les poser dans une chambre à coucher et chambre d'enfant. Protection UV Les couleurs ne se fanent pas, même si le tableau est exposé au soleil. Emballage solide Nos tableaux sont emballés avec du papier bulle et et mis dans un carton épais.
Plus d'info...