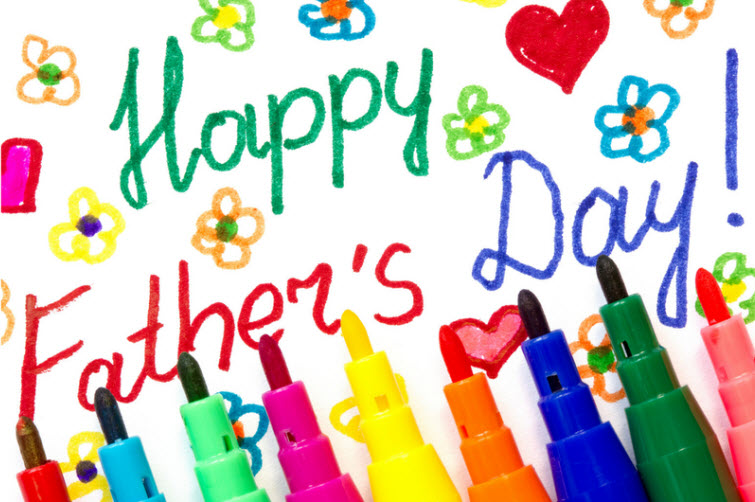 Every year we have an opportunity to celebrate the Dads in our lives on Father's Day. You've found the perfect gift and card, and now you're looking for the right words to let him know how appreciated and loved he is. If that just right Father's Day message escapes you, we've put together a list of 15 inspiring messages for your dear old Dad!
Dad, you have been my rock and my support through my whole life. I want you to know how much you mean to me and how grateful I am for your strength, love and guidance. Happy Father's Day!

Thank you for loving me even during the tough times. You have taught me the true meaning of unconditional love. Happy Father's Day.

You have been my greatest influence in life. You have shown me the value of leadership, and without your love and influence, I wouldn't be where I am today. I am forever grateful. Happy Father's Day!

To my one and only Hero! No one will ever take your place in my heart! I love you. Happy Father's Day!

Happy Father's Day to the one person I can always count on. Thanks for being the best role model. I hope to always make you proud! With love…

Thanks for giving me the best things in life: Your time, your care, and your love. Happy Fathers Day.

Dad, I will always cherish you and the wonderful memories we have together. Happy Father's Day!

I will forever be your little girl! Happy Father's Day!

Dad, thank you for always knowing what was best for me, even when I didn't! I will always be grateful for your love and for always looking out for me. Happy Father's Day!

For all the wonderful things you do that I might not always notice, thank you and Happy Father's Day!

Dad, Happy Father's Day! Although I may not say this often, I'm so thankful to have you for my Dad.

On Father's Day, I can't help reflecting on all the things you've given me and lessons you've taught me over the years. Although time and distance may separate us, the man you are and the person you've made me never diminish. I hope you have a wonderful day, Dad.

On Father's Day, I wish I could come up with just the right things to tell you how much I appreciate you. Nothing says it better than, I love you with all my heart!

Dad, I couldn't ask for a better father. Thanks for all the sacrifices you made and the love you gave. Happy Father's Day!


I thank God every day for giving me the best Dad ever! Happy Father's Day!