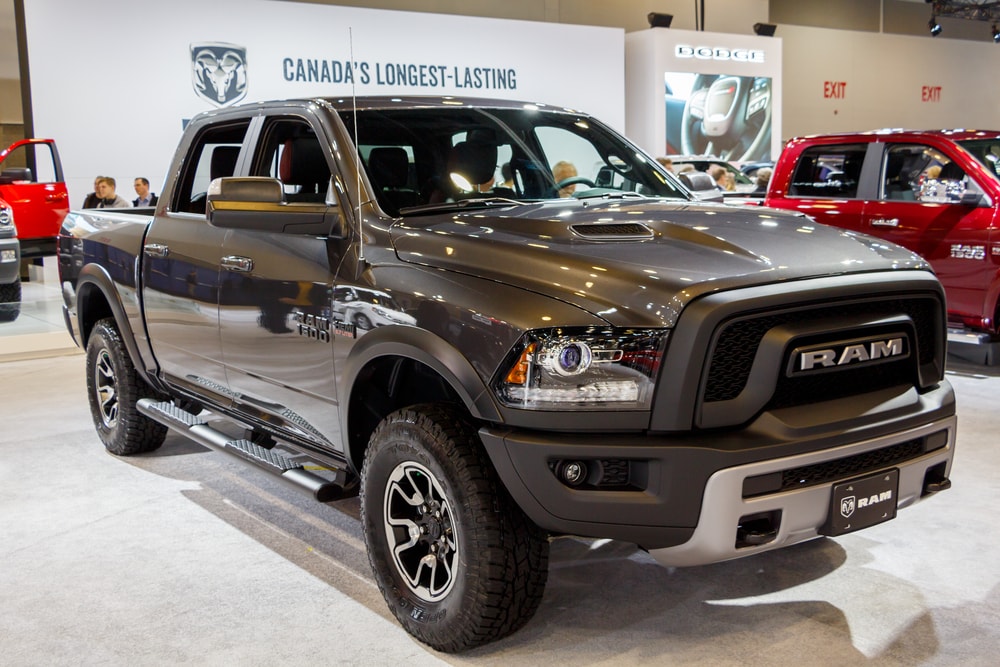 The new RAM 2017 Truck family is here, and we wanted to help you get to know each model a little bit more in-depth so that you can pick the right RAM truck for the job. Whether you're looking for a ProMaster Commercial Vehicle for your home services company, or a rugged 2017 RAM 1500 to help you and the crew complete even the most robust job, we think you'll agree that this year's RAM lineup is overqualified. Learn a little bit more about each model in the family, then come down to Planet Dodge and check them out in-person (hint: they're even more impressive.)
RAM 1500
Our most popular iteration, the 2017 RAM 1500 is a real jack-of-all-trades, with options to help you complete the job with ease. Boasting three powerful, fuel-efficient options for powertrain, the 1500 is more than capable, while still maintaining phenomenal gas mileage.
RAM 2500
Stepping up to the 2500 unlocks the big block engine variants - including two of the best truck motors ever produced, the 6.7L Diesel CUMMINS and 6.4L Gas HEMI. This model pushes RAM truck horsepower to its maximum, best-in-class rating of 410hp, and boasts towing capabilities up to 17,980lb when using the diesel package.
RAM 3500
The 2017 RAM 3500 is the truck you call when no other truck can get the job done. With the same great engine options as the 2500, and dualies in the rear, this RAM features towing up to 31,210lb and hauling up to 7,390lb - enough to pull the other trucks home when RAM keeps going. Packed with all of the RAM safety features, and then some, you'll feel more than equipped to drive this mini monster truck.
RAM ProMaster 1500/2500/3500
With options to help you tackle every imaginable job, and the durability that every RAM features, the ProMaster series is the hardest working line of cargo vans on the market. A class-exclusive front-wheel-drive system makes this line one of the nimblest and helps keep the load floor at a convenient height. Chassis Cab only options, and available cargo length up to 160.2", ensure that your work van is entirely customized for the job at hand.
RAM ProMaster City
This agile city-crawler is not only a strong entry to the RAM ProMaster series, but it also touts best-in-class cargo capacity, payload, and highway fuel efficiency - making it America's most efficient work van. Available as a Cargo Van or Passenger Wagon, nearly vertical walls provide an excellent workspace.
Luckily for you, all of these hard-working RAM models are in stock at Planet Dodge. We have some of the most flexible financing options, so come down to Planet Dodge today, and test drive a new RAM 2017 vehicle!