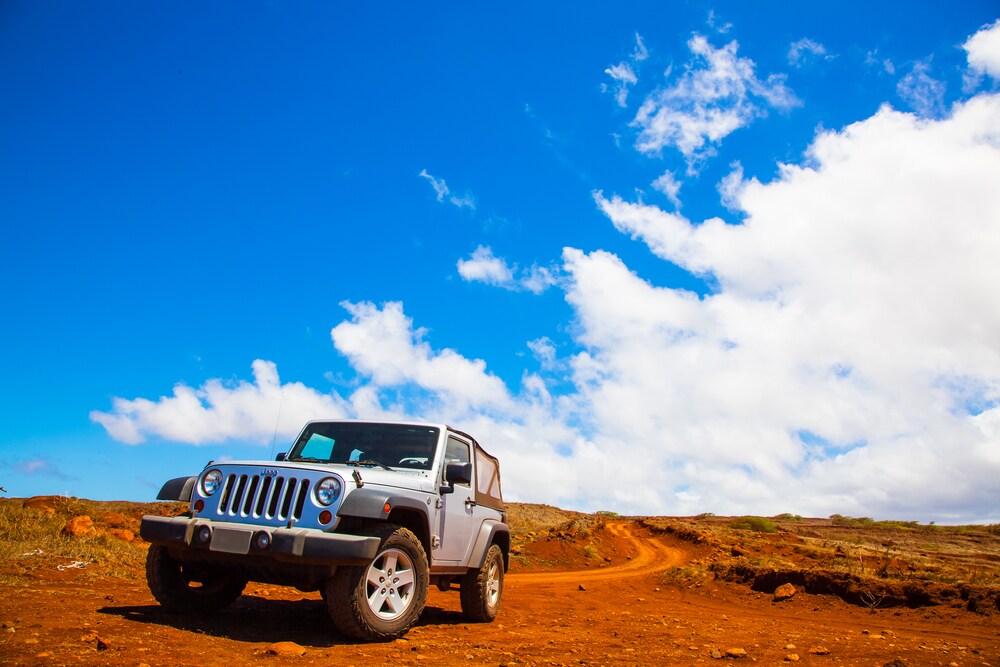 Jeep has always represented the epitome of rugged adventure, and the 2017 Jeep Wrangler is no exception. From its roots as a military vehicle in World War II, the Jeep is a go-anywhere vehicle that can rise to just about any occasion. The new Jeep Wrangler 2017 features a collection of exciting features that are sure to continue the no-limits legacy.
LED Headlights and Fog Lights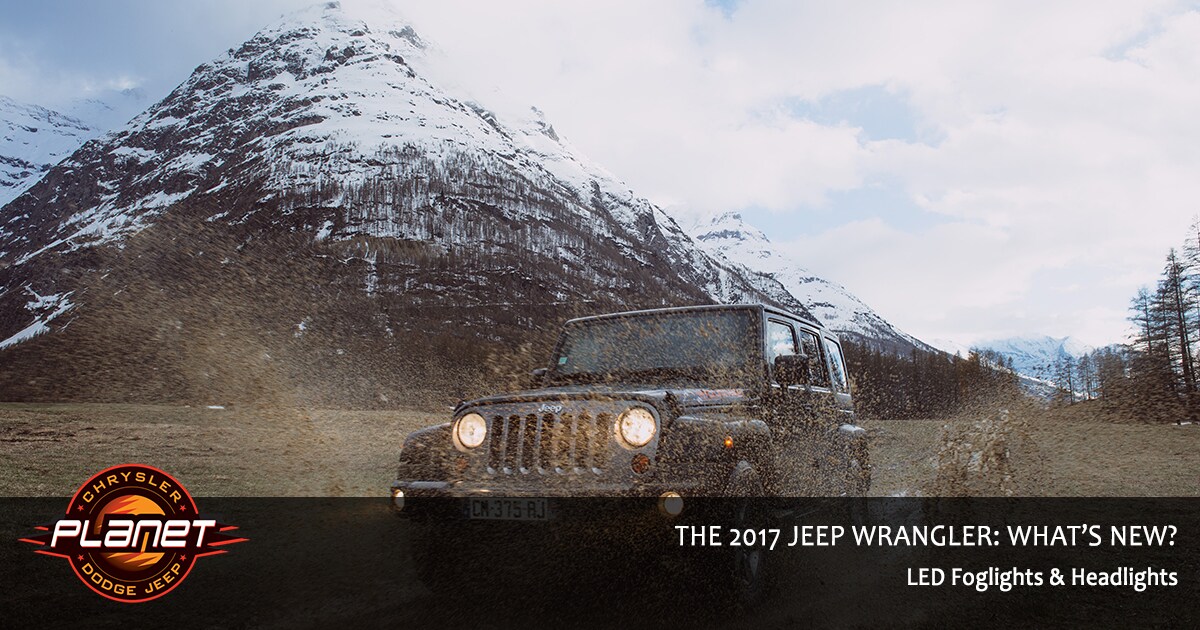 Any adventurer knows that you need a way to light the road ahead, no matter the weather conditions, and now the Jeep Wrangler features high-quality LED headlights and fog lights. LED lights are brighter and last longer than traditional lights, so you won't have to worry about being left in the dark.
Cold Weather Package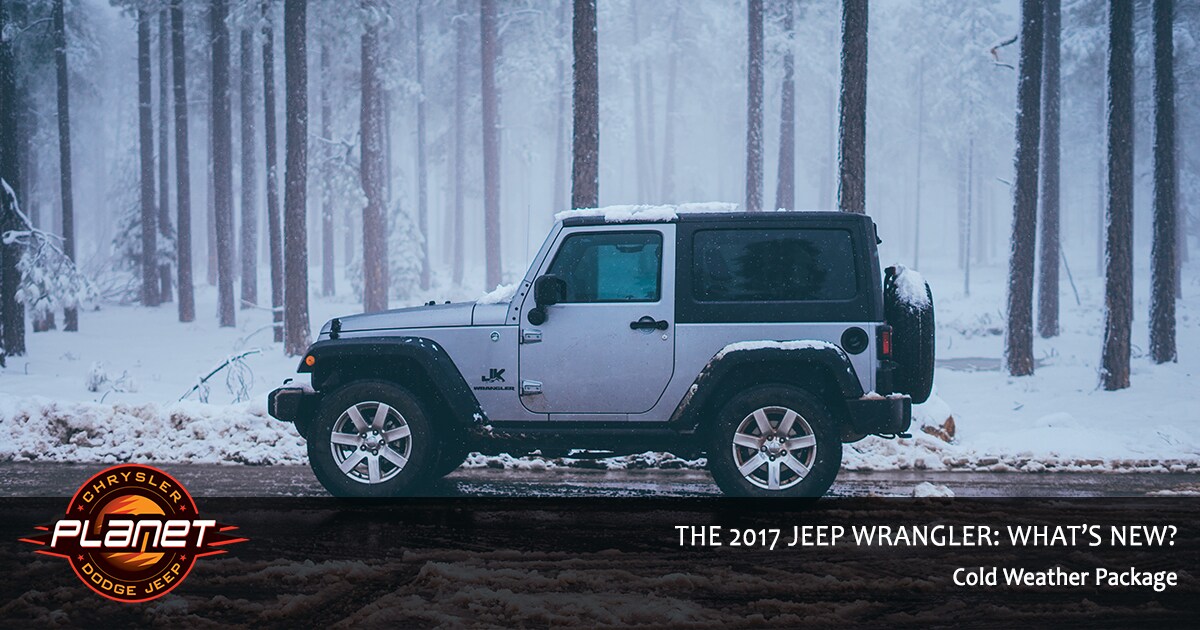 For drivers who plan to explore chillier environments, there is an optional Cold Weather Package, which offers an engine-coolant heater, heated seats, remote start, heavy-duty all-weather floor mats and 17-inch BF Goodrich all-terrain tires.
New Exterior Colors
Find the 2017 Jeep Wrangler that is the perfect color for you, with a handful of new exterior colors to choose from. You can stand out on and off the road with a color that matches your personal style.
Performance You Can Count On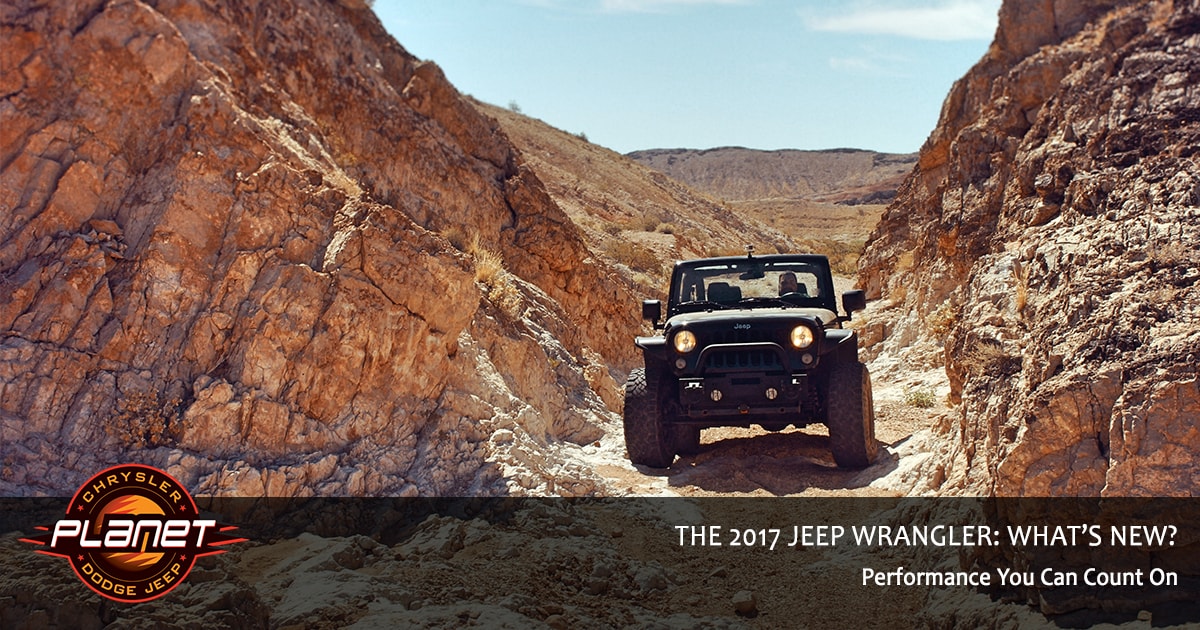 The Jeep Wrangler's horsepower clocks in at a solid 285 with 260 pound-feet of torque. You will be able to challenge a variety of off-road obstacles, and the quality features under the hood ensure your Wrangler will be able to keep up.
Reliable Safety Features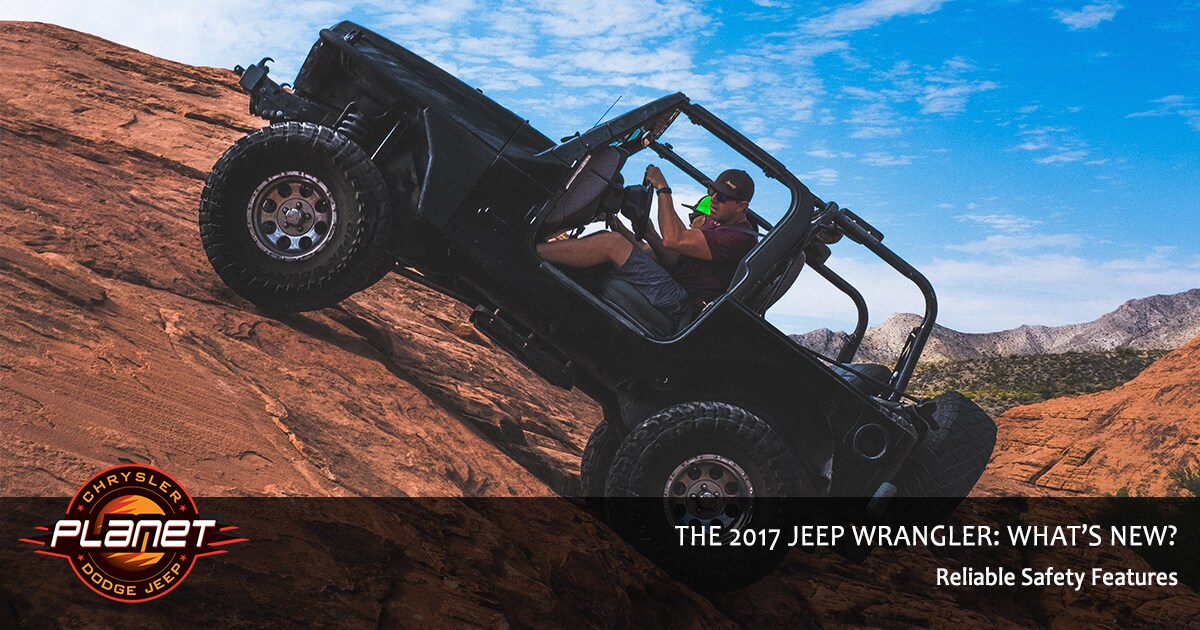 With the 2017 model, Jeep maintains their commitment to driver safety. Among the Jeep Wrangler safety features are dual-front airbags, anti-lock brakes, roll bars and traction control. You'll be able to enjoy your off-road adventures while staying safe at the same time.
Endless Upgrade Options
You are guaranteed to find a Wrangler that has everything you are looking for because the upgrade options are limitless. Depending on the model, you may choose a Jeep with 18-inch alloy wheels, a nine-speaker Alpine sound system, privacy glass, automatic climate control, grab hands and tubular side steps for passengers – or any combination of countless other options.
You won't want to miss the chance to check out the 2017 Jeep Wrangler. It has the classic Jeep design that you know and love, a host of updated features and is the perfect vehicle to get you where you want to go, on and off the road.
Your Miami-area Planet Dodge dealership has a huge inventory of 2017 Jeep Wranglers, larger than any of our competitors. Don't wait any longer to get your off-road adventures started. Head to Planet Dodge and test-drive your very own 2017 Wrangler.