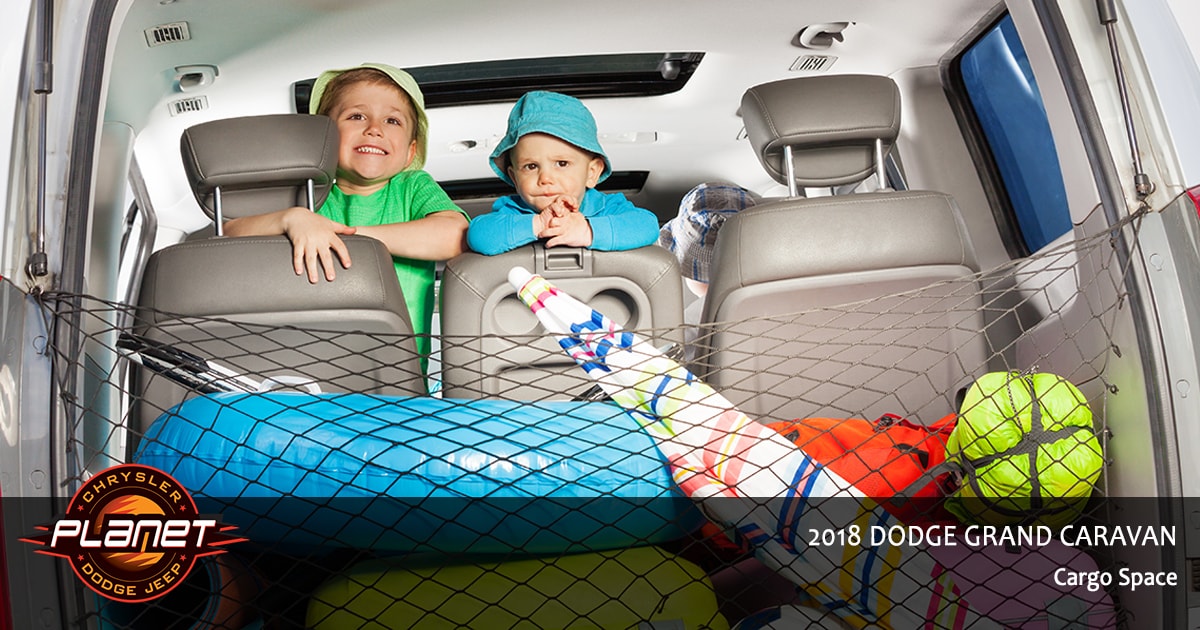 Image credit: Sergey Novikov/Shutterstock

Minivans are a great utility vehicle and have come a long way from the boxy, somewhat embarrassing body lines that were worn like a scarlet letter by soccer moms and dads alike - who were merely looking for a vehicle to suit their family's needs. Not all are created equal, however. The cargo space in the Grand Caravan is unmatched, along with other best-in-class interior features and options that place the 2018Dodge Grand Caravan at the top of the list.
How Much Cargo Can I Fit into the New Caravan?
We're here to help you pick the best Dodge for you and your family here at Planet Dodge, so let's take a closer look at the 2018 Caravan cargo area and what makes this the best minivan of the year!
Options for Trim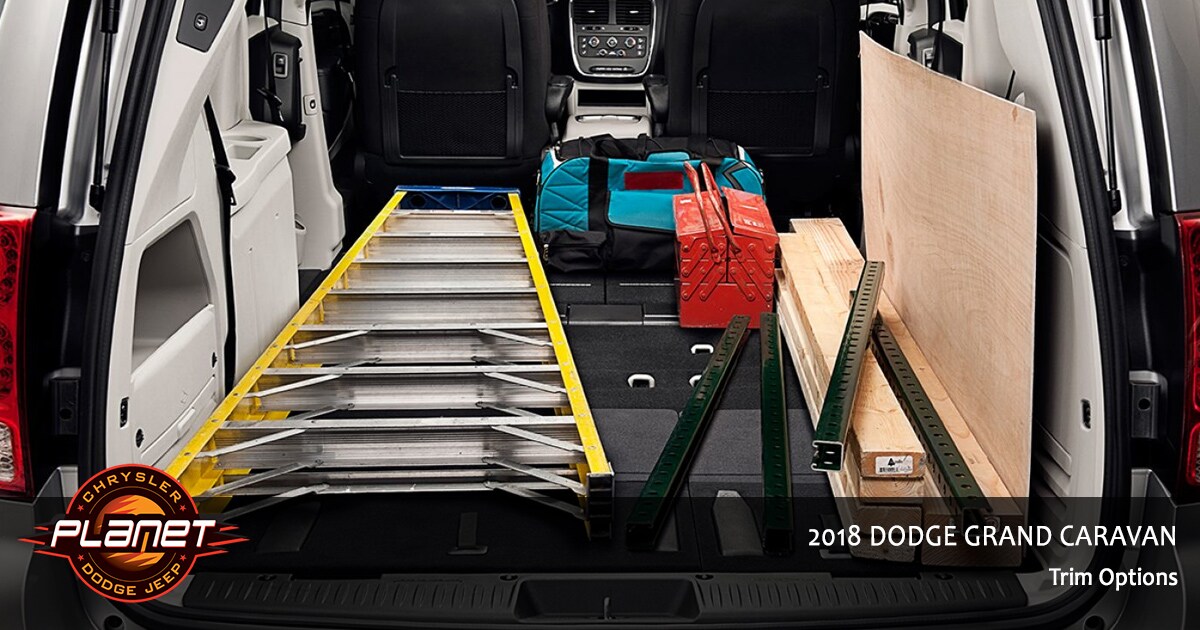 Image credit: Dodge.com

When you step inside the 2018 Caravan, you'll be met by one of five luxurious materials adorning the expertly crafted front and rear seating. There's nothing standard about any of the interior options, as they all are made using top-of-the-line materials and fabrics. Hudson and legacy premium cloth is available in a subtle light graystone or a rich, luxurious black that are both crafted for easy cleanup after a spill. The optional premium leather is available as well, to take things to the next level. The stylish leather trim is accompanied by axis perforated suede inserts, available in red or silver, to suit all of your luxury needs.
What Sets The Caravan Apart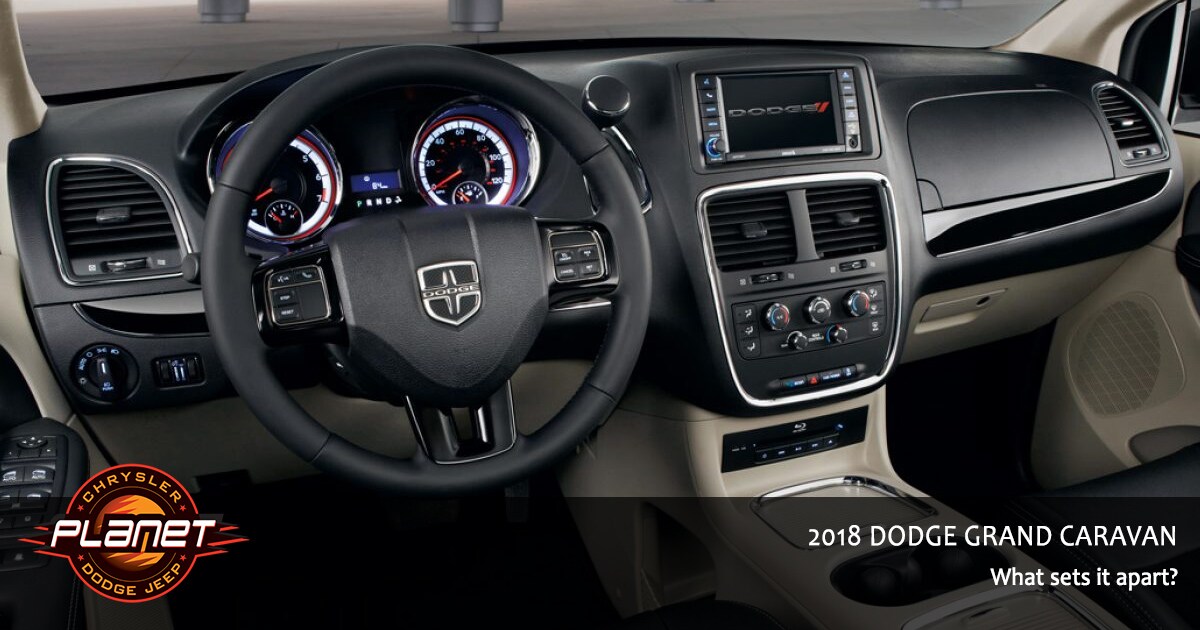 Image credit: Dodge.com
Cargo space in the Grand Caravan, in addition to the interior trim options, aren't the only factors setting the new Dodge Grand Caravan apart from its counterparts. At one of the most affordable starting prices, the Caravan allows you to add only the features you need and not pay for things you won't. A focus on convenience and storage are married with the classy interior on the Caravan in a way that others have yet to perfect.
Storage Capacity

Image credit: Dodge.com
The crowning feature of the 2018 Grand Caravan is it's next-level storage capacity and cargo apace, using the now-famous Stow-N-Go system to easily convert 2nd and 3rd-row seats into a roomy 140 cu. ft. storage area. Additional features push the bar even higher regarding the 2018 Caravan cargo area, by providing extra storage space below the seats, and even above them in an optional overhead storage unit.
Test Drive the 2018 Grand Caravan in Miami
We know you're going to be just as impressed with the 2018 DodgeCaravan on paper as in person, so head on down to Planet Dodge today to test drive one and feel the difference!