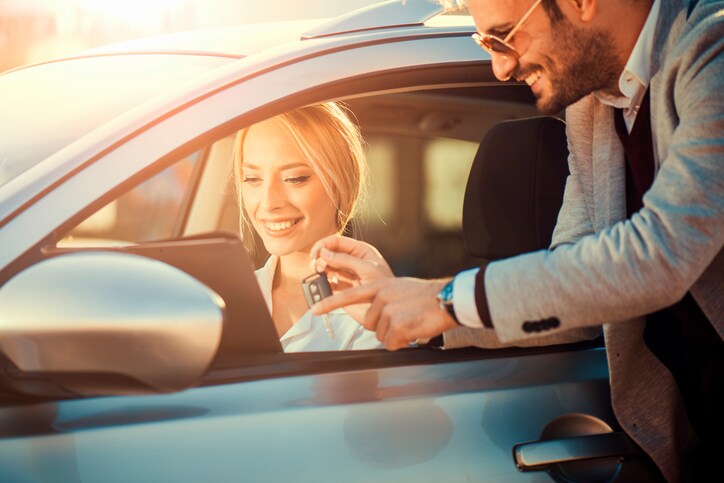 It seems you can buy just about anything online these days: clothing, groceries, even cars. However, just because you can, doesn't mean you should. If you've ever ordered something on Amazon or eBay and received something that was not quite what you expected, then you know sometimes it's best to go straight to the source. Why would buying a car be any different? There are several advantages to buying a car from a dealership as opposed to using car matching sites.
Service
Car matching sites are often detached and impersonal, leaving you to research the perfect car without someone ever getting to know you and help you find the perfect car like the dealership staff can. In addition, they don't
Offer
a service department that gets to know you and helps you take care of your vehicle maintenance.
Warranty
Unlike car
Dealerships
, these websites usually only offer a 90-day warranty, and definitely won't offer the option for extended warranties. Worse, without being able to see and inspect the vehicle before purchasing, a warranty is very important.
Financing
Some of the online
Car Dealerships
offer to finance, but, unlike dealerships, they offer higher rates and lack the financing specials that dealerships can offer. In addition, most dealerships offer a variety of lenders to ensure you get the best options available.
Reputation
While there are many legitimate online car dealerships out there, they are a new tool, and therefore can easily be imitated by fraudsters trying to scam you – either by never shipping the car or by shipping you a car that you did not order. When buying a car from a dealer with a good reputation, these risks are removed from the experience.
Test-Drive
When you buy online, you never get to see the vehicle, inspect it and, most importantly, you don't get to test-drive it. Test-driving a car before you buy it is very important because not only do you get to feel the car's power and ride, but you get to experience the comfort and features of the vehicle as well. So in order to experience all the benefits of test-driving your new car, stop by Planet Dodge today.