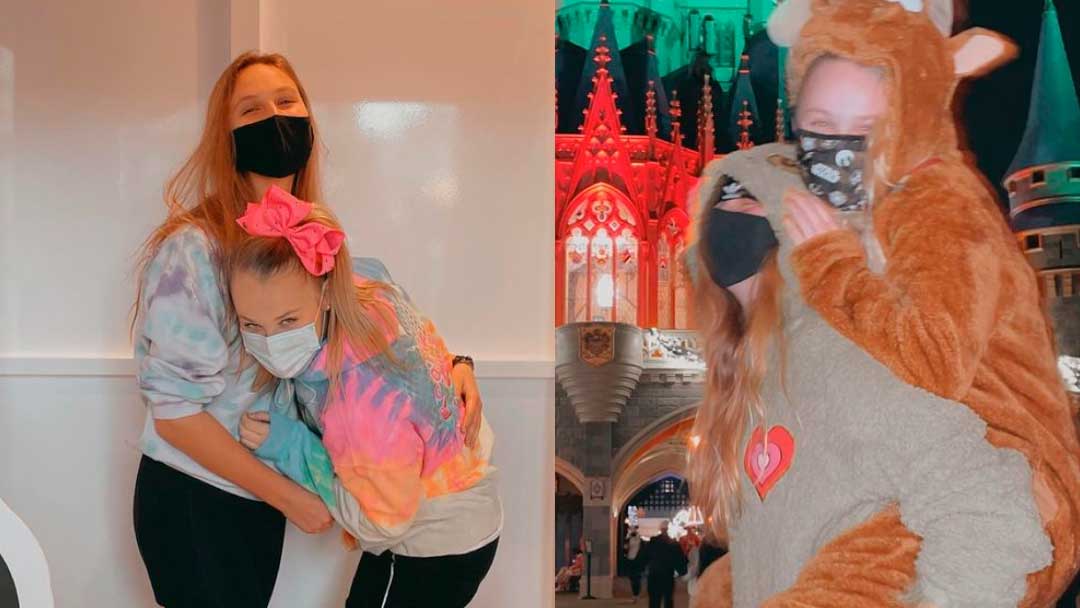 Si has estado al menos cinco minutos en el universo bollo de internet, seguramente te habrás enterado de que Jojo Siwa salió del armario. La influencer, que empezó a destacar gracias a su papel en el reality Show Dance Moms, compartió un vídeo hace un par de semanas en el que salía del clóset al ritmo de «Born This Way» de Lady Gaga. Pero esta semana ha dado un paso más y ha presentado de manera oficial a la dueña de todas sus quincenas.
Para hacerlo, eligió Tik Tok, la red social de moda para publicar un vídeo con su hasta ahora Mejor Amiga en el que dejan claro que han dado un paso más en su relación. La chica en cuestión se llama Kylie y como ven ¡las dos están contentísimas!
Lo he hecho. Mi humana. Ha pasado un mes desde que mi Mejor amiga me pidió que fuera su novia y ha sido el mejor mes del universo. Te amo
@itsjojosiwa

I did it!!??? my human. It's been 1 month since my best friend asked me to be her girlfriend, and it's been the best month ever. I love you??

? original sound – martha.read
También en Instagram dejó un mensajito compartiendo la buena nueva.
Después de ser mi mejor amiga durante más de un año, el 8 de enero de 2021 comencé a llamar a esta humana excepcional mi novia…¡y desde entonces he sido más feliz que nunca! Ella es la persona más amorosa, protectora, feliz, perfecta y más preciosa persona del mundo. ¡Y puedo llamarla mía! ¡Feliz primer mes a mi chica! ¡Te amo más y más cada día!
View this post on Instagram
Kylie también ha utilizado sus redes sociales para celebrar su primer aniversario:
View this post on Instagram
Enamorarte de tu mejor amiga chicos es ¡el MEJOR sentimiento en todo el mundo! Por un mes con mi humana favorita. Te amo tiburoncito.
¡Aw! Que bonitos son los primeros amores. Me encanta que lo estén viviendo tan a tope y que en esta época podamos ver pequeños saltamones lesbicanarios que viven su vida sin ningún complejo.
El post JoJo Siwa le presenta al mundo a su novia Kylie fue publicado originalmente en Lesbicanarias. por Paola Mejia