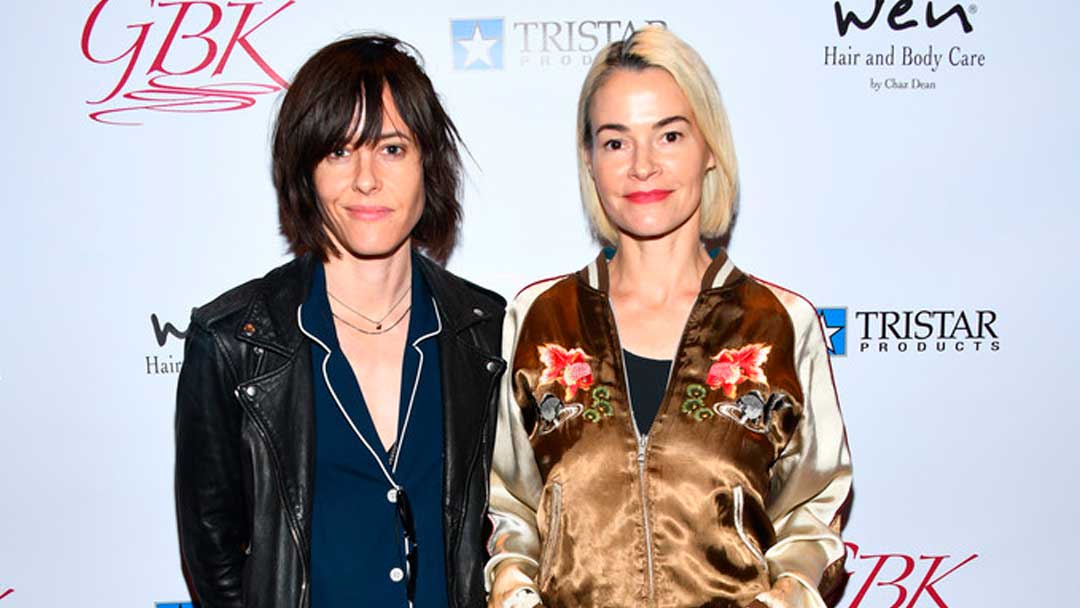 Hace apenas unas semanas les conté que Kate Moennig y Leisha Hailey tenían planeado lanzar un podcast llamado Pants, algo que nos hizo parar las antenas inmediatamente. Porque ¿quién no quiere saber más sobre dos de nuestras protagonistas favoritas de The L Word y The L Word Generation Q. Además, la amista de estas dos mujeres nos ha acompañado a lo largo de los años, así que las sentimos un poco como nuestras amigas también.
Pues les traigo noticias aún mejores porque ¡El Primer Episodio de Pants ya está aquí! Por su puesto ya lo hemos escuchado y si se estaban preguntando si vale la pena tengo que decirles que definitivamente sí. Sobre todo si quieren descubrir un montón de detalles divertidos sobre el detrás de escenas de The L Word.
Cosas como que Leisha nunca había trabajado como actriz y casi se topó de bruces con la oportunidad de participar en la serie. Que las dos pensaban que Erin (Dana) era modelo y que Jennifer Beals les imponía tanto que casi no la invitan a la primera salida conjunta, pero Erin se amarró los ovarios y la llamó. Y menos mal porque nuestra querida Jennifer ya se andaba sintiendo porque no la invitaban.
Además descubrimos por qué el podcast se llama Pants:
Mia Kirshner que interpretaba a Jenny solía llamarnos Pants (pantalones). Nos decía: no va una pata sin la otra. Así que se nos quedó el apodo.
En fin que estas son solo un par de cosas de las que platicaron. Si les interesa el tema o quieren espaciar de las noticias y todo el rollo del coronavirus, les recomiendo que se sienten a escucharlas. O que lo hagan como yo, mientras cocinan. Se van a reír un rato.
¡Ya estoy deseando que saquen el segundo porque han adelantado que tendrán invitadas especiales!
El post Pants: El primer episodio del podcast de Leisha Hailey y Katherine Moennig ya está aquí fue publicado originalmente en Lesbicanarias. por Paola Mejia