Hace unas semanas les comentaba que Pretty Little Liars posiblemente tendrá un Spinoff y que aparecerían Sasha Pieterse —Alison— y Janel Parrish —Mona— como protagonistas, por igual había arrojado la pregunta que más nos llama la atención…¿Aparecerá Emily aun siendo esposa de Alison? Pues Shay Mitchell ha contestado a eso.
Seamos honestas Lesbicanarias, sería bastante raro que saliera Alison sin su esposa y sus hermosas bebés ¿Cierto? Pues los fans, se han preguntado tanto esto que Shay Mitchell ha dicho lo siguiente
"Estaba muy emocionada por todos cuando escuché, creo que es increíble […] Va a ser muy divertido para Sasha y Janel. ¿Y por qué no? A los fans les encantará. Para mí, fue como escuchar que Sex and the City estaba haciendo una película. Yo era un gran admiradora de ese show, y eso me hizo disfrutarla. Así que creo que es genial. Algunos de los fans pueden haber crecido y seguido adelante, pero otros quieren más. Quieren averiguar qué sucede con ciertos personajes."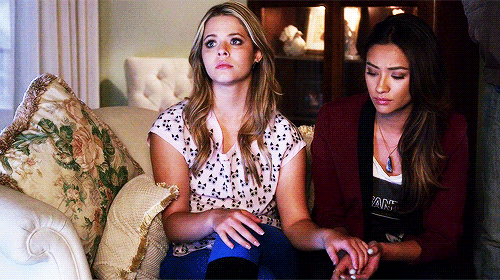 Mitchell dentro de estas palabras también explicó que ha estado "hablando aquí y allá" con la jefa Merlene King, a quien la actriz ve como una líder, pero eso no concreta si estará o no.
"Estan muy complicados nuestros horarios, por el momento […] Al final del día, independientemente de si salgo o no, apoyaré al 100 por ciento el show y claramente seré muy fan. Ahorita todos hacemos muchas cosas diferentes, por lo que es difícil comprometerse con algo así"
Dijo la actriz que da vida a Emily.
Lamentablemente no tuvimos una respuesta de satisfacción o lamentable, digamos que deja las cosas muy tentativas, pero he de admitir que si Mitchell es de nuevo Emily, seré Lesbicanarias más feliz en la faz de la tierra.
¿Te gustó su respuesta? ¿Crees que si vaya a interpretar a Emily de nuevo?
El post Shay Mitchell podría estar en el Spinoff the Pretty Little Liars fue publicado originalmente en Lesbicanarias. por Nanda Cano