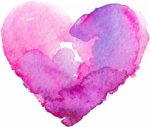 To my Perfect Mistress:
Miss Angela, I am completely captivated by you.
You have listened to my Fantasies and twisted them into chains of obedience that I cannot break. We talk. You listen and you spin out your sexy fantasies. You note every throb and each twitch. You hear any catch of breath or escaping sigh. You take up each and every revelation and fashion a link of dominance with which to bind me.
Your salacious kinky stories delight and excite. You lead me down dark slutty alleys of perversions and desires that take my breath away. You show my imagination pictures of lewd and wanton license, and draw me into the scenes.
You command and control. You tease and deny. You demand obedience. You inspire reverence. You punish reticence and when the time is just right, you loosen your bonds for a moment of unbelievable power and force as a reward, then somehow have me begging for my chains.
You take me on journeys of desperation and ecstasy that blur reality into fantasy and meld fantasy to passionate desire. You make my body hunger for pain. You make my mouth plead for denial. You make every part of me ache for your permissions.
You own me like the cheap dawg I am. You treat me like your whipped boi. You tease me with all the pleasures you can deny. And I beg for more.
Thank you.
========
Such a sweet email from a beautiful guy. I am blessed and I am grateful.
xo, Angela
===
*Shared with the author's permission