Have you had the honor of speaking with this legendary Goddess of NiteFlirt?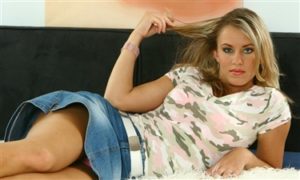 Mistress DJ
1-800-863-5478
ext: 01889006
Many a boy has fallen under her spell and, if you're lucky, you could be next. Just look at this small sampling from the hundreds of thousands of FIVE STAR reviews left by her adoring admirers:
Totally and completely inside my head, toying with my feeble brain. Truly beyond any description.
Hard to explain what is so special about this lady! She is just incredible, and will have you crawling after her, wrapped around her little finger in no time at all!
DJ is like no one else on the face of the earth! She awakens the submissive in me like no one else EVER has. I love talking with her, want to do it forever. and it SUCKS when I run out of time and money.
She's ripping the vanilla RIGHT outta me.
***** Wowie!!! Undisputed Queen of Niteflirt !!! Thank You !!! *****
Thank you Mistress DJ for the most deliciously deviant fantasies ever!!! Your roleplays play out like a Oscar winning BDSM flick!!!! Wicked imagination!!!
She will study your fetish and makes it her own, then she's got ya! She'll take you deeper where you never thought possible!!!
Unrivaled, wickedly intelligent and ruthless Domme – as always this call was through-the-roof amazing. Your best possible call tonight would be to Mistress DJ – incredibly talented woman.
Mistress DJ is the sexiest, most wonderful, most dominant, most incredible woman I have ever spoken with. Never has someone gotten inside my head like she has. And she doesn't need to work for it, it comes naturally for her! Amazing.
Mistress DJ drove me insane… "edging" me for several hours….she left me totally drained and exhausted!
Mistress DJ is the ideal Dominant woman. She knows exactly what i need and takes genuine pleasure in putting me in my place.
Really outstanding custom recordings at a very reasonable price. I'm really enjoying Mistress DJ's voice. Very nice and very accommodating. I'll be back for more!
Wow! Very nice JOI!
There is no scene too kinky, no fantasy too dark, and no idea too complicated for Mistress DJ. She is now, has been, and will always be the best.
Mistress DJ used and abused me relentlessly during a multi call session which lasted several hours. She was fantastic!
Has always been a step ahead and will probably remain so.
========
I'm so jealous of Mistress DJ! Nah, not really. Between you and me, I adore her as much as her boys do.
Connect with Mistress DJ:
CALL … While you're there, make sure to pick up that free JOI MP3 (told ya she was awesome).
CHAT
TWITTER
WISHLIST
GOODIES
========
Now get busy worshiping this beautiful Woman. Tell her Angela sent you, and that I want her to really work you over.
xo, Angela