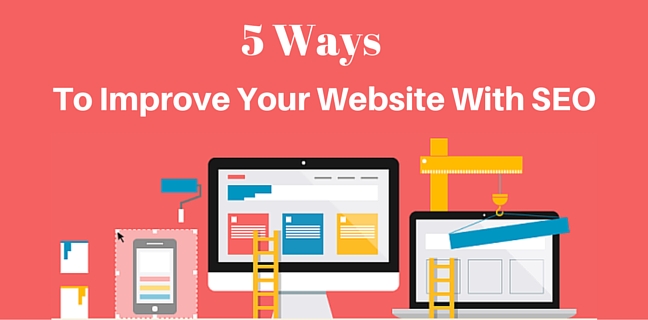 There are times when we have done some careless mistakes accidentally when creating a site. For example, we may have inserted some irrelevant or duplicated content on our website without our notice. So by doing SEO, we will be able to improve in aspects such as higher ranking, faster website loading speed, and better user experience.
But how do we achieve that? To get a better understanding on how SEO can improve your website, here are the 5 ways to do so:
1. Relevant Content
When writing content, it is very important to keep the audiences on mind. Users will usually key in different keywords to search for what they are looking for. For example, 'how to do SEO' and 'SEO tips for beginner'. Although both keywords are different, the user's intention is still the same – to find out the proper steps to do SEO.
However, the ranking for these two keywords are different on Google search results because Google ranks your content based on your content relevancy and website's credibility.

Google ranks your website based on what the users are looking for, that's why it is very important for us to understand the user's intent.
User's intent is important because users want to look for the answers to their questions. If writer understands what the users want to read, the writer can provide relevant information for the readers to keep reading.
Take a look at the image above again. From there, we can tell that Moz knows what the users are looking for, which is why they aimed for the keyword in order to get ranked. By having the first and second rank on Google, they will then get more traffic to their website .
To know more about user's intent, you can check out my teammate's blog post about 'How SEO Beginners Can Get Started with SEO'.
It is important to have audiences on mind because not only you are writing for the search engines, but also for the readers. So you have to know very well on what you are writing for the readers in order for them to gain valuable information from your content.
When writing content, you have to also be aware of not inserting too many keywords because it will be irrelevant to the readers and Google will penalize you for keyword stuffing. This action can affects your ranking. To avoid this from happening, you need to check your keyword density.
If you want to do it the manual way, here's a formula to calculate the keyword density:

The ideal keyword density is not more than 5%. You can definitely avoid keyword stuffing when you maintain a healthy keyword density on your content. It also serves as a guideline for you to write your content naturally and not inflating it with too many keywords.
To make things easier, our team uses SEOPressor Connect that can automatically calculate the word count, readability score, and Semantic Quality Density (SQ Density) for you. It is designed to tell if your site content is semantically related to the keywords on the site.
SQ Density is calculated with SEOPressor's algorithm, which can help us to keep our content and SEO score healthy to prevent over-optimization.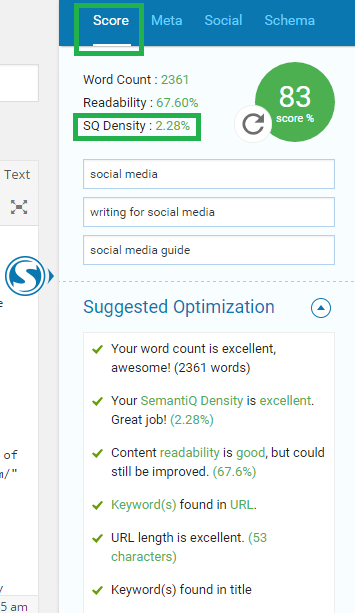 With SEOPressor's proprietary SQ Density, we can now make sure that our content can be read by both readers and Google bots.
If you are able to maintain a healthy keyword density with relevant content , your website will eventually get ranked on Google. When you get a higher rank, users will automatically notice your site and click on it. In results, you will get more traffic because you are providing suitable and valuable information to the users.
2. Unique Content
Do you think that your website's traffic will be affected when a random website has the exact content as yours? I would say YES because users may visit the other site since the site has what they are looking for as well.
When readers see duplicated content, they won't find you reliable and you will lose credibility. Let's take a look at this example:

Do you even know which website to click?
To prevent duplicate content, you should come out with your own idea, do more research about that particular topic, and understand it.
But how do you check duplicated content? Easy. You can check it by entering any part of the content on the Search Engine Results Pages (SERPs). From there, you can see if there are any sites that have the same content as yours .
Another way to check duplicated is by using sites like Copyscape that can help to identify which websites have duplicated your content.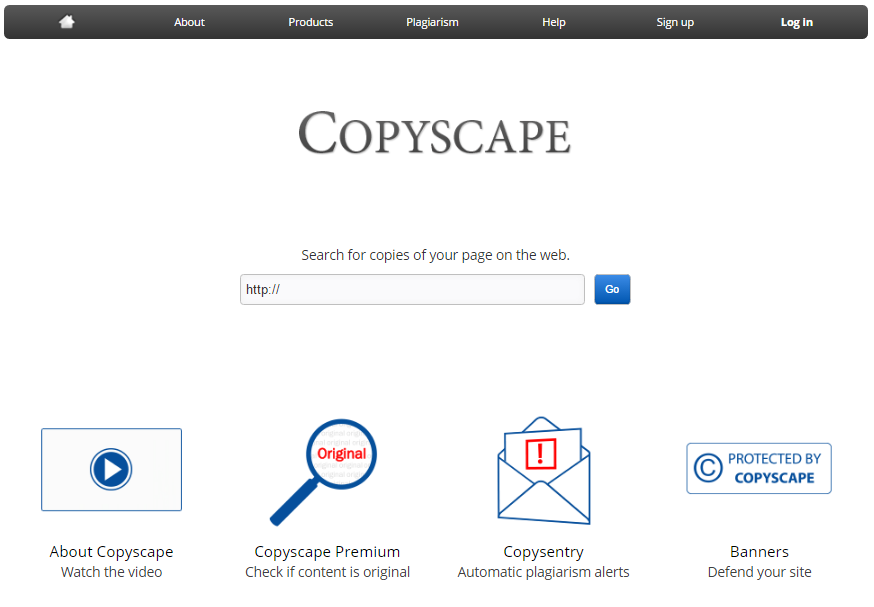 Copyscape is a site that allows you to check if there's any websites that plagiarise your content.
Users like to read something different, which is why it is crucial to create unique content so that they can find content that they can't get from other sites. With unique content, you will be able to generate more traffic to your site.
3. In-depth and Valuable Content
Readers are always curious. The reason why they are on search engines is because they want to know more. When they enter your site, they expect to get answers. That's why you have to provide them the answers or information that can benefit them. So when it comes to writing content, you need to understand that readers want to read things that are valuable to them.
To create a better site with valuable content, the least word amount is 1,000-word per page. Although there is no accurate word count that you should include in your blog post, but you can definitely start with 1,000-word as a guideline when creating content. If your content is having too less word count, readers may find that you're not providing enough information to them.
You can write as many words as you wish, but keep in mind that the content has to be relevant and useful to your target audience. It's good to have a more detailed content for users to gain more information. Therefore, the quality and quantity of your content are equally important in this aspect, which is why it is better to have both elements in your content.
These are also 3 important process that you need to go through before creating content on your site:
Know your audiences. Think from their perspective and understand the user's intent – what are the users looking for.
Identify the purpose of creating the site – whether it is to bring value to the society or for business purpose.
Come out with an outline or draft before you writing your content with Google Docs and share it to your friends. Then, ask for their feedback because it will help to improve your writing when they spot any mistakes.
When users found what they are looking for on your website, they will definitely visit your site again in the future because they will feel that your site is reliable.
4. Faster Website
The loading speed of a website is very important because it can affects your website ranking on search engines. Let's say you're loading a page that takes 6 to 7 seconds to load, will it affect your mood?
According to Web Performance Today, Walmart's conversion rate declined right after the load time of the site increase from 1 second to 4 seconds: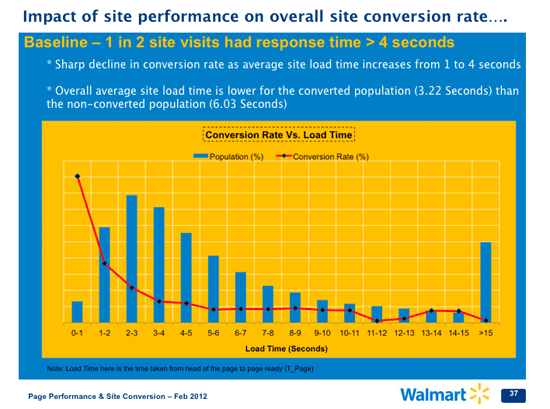 There is a decline in Wal-mart's conversion rate when the loading time of the site increases.
Have you ever checked the loading speed of your site? To find out, you can use PageSpeed Insights, which is developed by Google. You can find the issues that are affecting the loading speed of your site and solutions to fix it.
There are many factors that cause a slow website. One of them is having too many images on your website. So to increase your page loading speed, you should optimize the images by lowering the resolution or change the image from JPEG to PNG as the file's size is smaller. You will probably think that optimizing an image doesn't make any difference. But think again, what if your website are full of images?
The speed of your site can be improved if you are optimizing it the right way. When your site loading speed is fast, it provides a better user experience, which is one of the bestthing that the users enjoy. With this, it will increase the chance of them visiting your site again and getting more social shares that can help to get more exposure.
5. Better User Experience
When visitors first stumbled upon your site, they don't just look at your content but the navigation too. A good navigation will make your website more user friendly as it allows users to go from one page to another easily.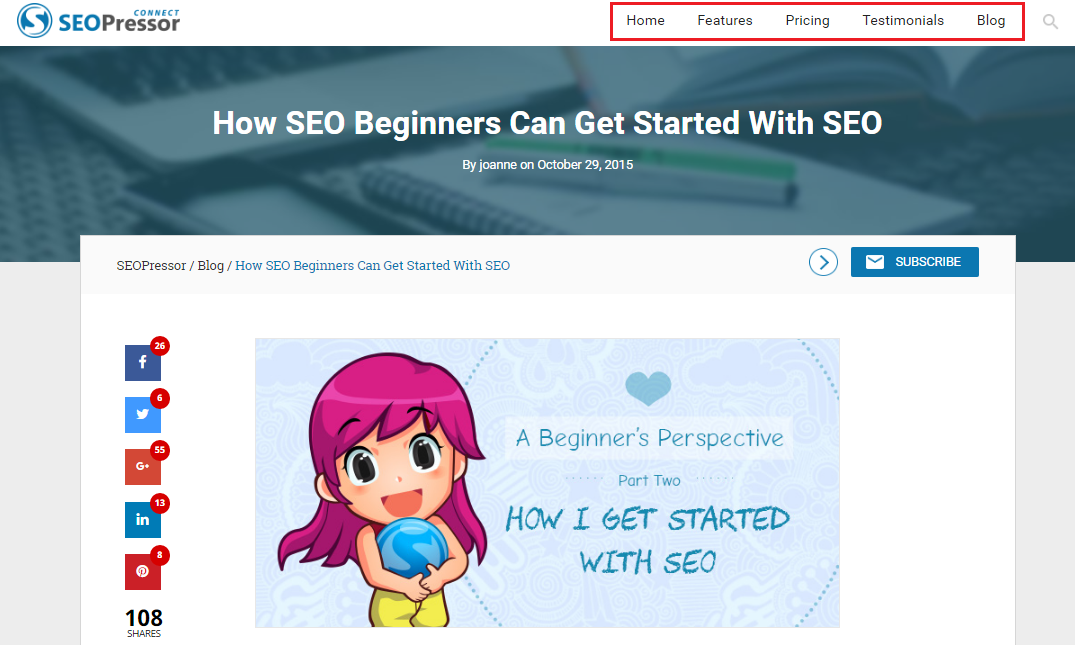 Visitors like a well-organized website that they can navigate easily
When it comes to navigation, it is very important to manage all of the links on your website. The most common mistake that everyone does is missed out on broken links.
Broken link is also known as dead link, which makes users unhappy that they may not visit your site anymore in future. Imagine when you click on a link that you wish to get more information, but it turns out that the page is not found. It creates a bad experience to the users.

Users will miss out something important when the link provided is not working.
Therefore, it is important for you to check through all the links on your site. Here are some ways to handle broken links:
Check through all the links that you have inserted in your site one by one.
Be alert on the website that you are linking to. You need to always check if the third-party has made any changes on their URL or move their page.
To make things simpler, you can also manage all of the links on your website with SEOPressor Connect's Link Manager.
Once you fixed all the broken links, your visitors will be able to visit each page on the website without any problem and they will highly return to your website again.
Users tend to stay longer on your website if they have a good user experience. And when they stay longer, it reduces your bounce rate, which indicates that readers like your content.
It's Time To Do SEO
Now that we have reached the end of this blog post, you should have a better understanding of how SEO can improve your website. As we all know, SEO plays an important role on inbound marketing. If it's done correctly, your site will be able to rank higher on Google and get more traffic.
Are there any other ways that you have tried, which helped to improve your website? Do share your thoughts with me in the comment section below.