Bite-sized content grabs attention. Longer messages inform the reader. Short-form content is the superficial fluff of the marketing world. No one reads long articles anymore.
You probably know all the arguments for and against each type of content. You may even know that any well-rounded content marketing strategy requires both longer and Shorter pieces.
But do you know which to use, when, and why? Here are a few content marketing ideas that will help you sort through the confusion.
Sometimes Shorter is Sweeter
The less-is-more argument goes like this: The average attention span has fallen off a cliff, and content length must follow suit. Take up too much of your audience's time, and they're likely to lose interest before they get to the good stuff.
That's true enough.
Short-form content, which includes 500-word blog posts and 30-second video ads, performs well in the age of smartphones, as does micro-content such as tweets and status updates.
Then again, short messages tend to have an equally short shelf-life. People consume them, act on them, and then forget about them. That means you have to produce a steady stream of information in order to make a meaningful impression.
The most obvious examples are tweets. With an average lifespan of less than 20 minutes, the 140-character blurbs only gain so much traction. They're great if you want to announce something or remind your audience that you exist – not so great if you want your followers to immerse themselves in the brand experience.
So when does shorter content perform better?
Who Should Use Shorter Content?
In general, shorter is preferable if:
Your product or service is simple and straightforward, requiring little explanation.
Your brand appeals to the general public (as opposed to specialists).
Your customers are already familiar with a particular product or service.
Typically, consumer-oriented brands benefit the most from short, easy-to-digest content. B2B marketers, on the other hand, may want to be more sparing in their use of the short-form.
When Should Businesses Use Short-form Content?
Micro and short-form content also works well at specific points along the customer journey, namely when you want to:
Drive traffic to your site.
Generate qualified leads.
Increase click-through rates.
Grab attention with a video ad.
Finally, you can use shorter pieces to:
Heighten anticipation for an upcoming product release.
Preview long-form content that's in the works.
Repackage longer content for easy consumption.
Long Live the Long-Form
Does that mean the long-form article is dead? Should you prune all of your content so it can be consumed within a few seconds?
Hardly.
If anything, written content has become longer and better. A few years ago, a 1,000-word article might have been considered "long-form." Now, widely shared blog posts frequently top the 3,000-word or even the10, 000-word mark.
But does it work? Will people actually spend the time to read through thousands of words?
The short-form answer is, yes, depending on the context.
Words Still Have the Power to Captivate
When it comes to text, macro content often yields better results than short content, as long as it's in a broken up into a digestible format and interspersed with images. That's because search engines prefer longer content. It's simple: Google assumes that people who know more about their subject have more to say.
Apparently, many readers feel the same way.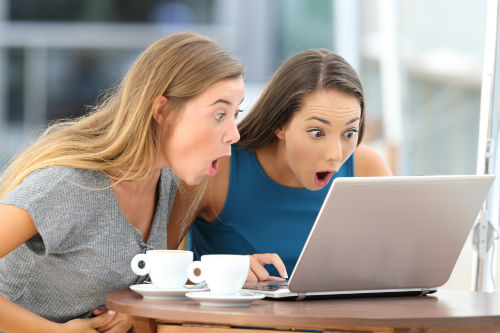 It may seem counterintuitive, but the longer the piece, the more eager people are to pass it along to their friends and acquaintances. According to BuzzSumo, social media sharing is directly correlated with length, with the highest number of shares going to articles between 3,000 and 10,000 words.
And the buzz is just the beginning. At the end of the day, people who invest time into consuming your content are more likely to invest in your company in other ways (like buying your products). That doesn't mean longer is always better, but it does mean you shouldn't be afraid to go in depth from time to time.
Who Should Use Long-Form Content?
Long-form content lends itself to products or services that are more technical, unique, or expensive. Launching an innovative new product? You probably won't be able to explain all the nuances in a short blurb, and you should never shortchange your product with a hasty explanation.
Typically, you should go into greater detail when you want to:
Explain how a complex product or service solves your customer's problems.
Describe why your product is worth a higher price.
Build meaningful, long-lasting relationships with customers.
Increase the time people spend on your site.
Provide useful information that will boost your brand's authority.
Here's a good rule of thumb: the harder the sell, the longer the content.
Does that Mean Video Should Be Long Too?
When it comes to video, the rules are a little different. While people are willing to scan through text at their own leisure, they tend to shy away from videos that exceed six minutes (unless they're already invested in your brand).
For ads, 30 seconds is a good cutoff. If you want to give loyal customers some deeper insight into your brand, you can always create a longer version and then trim it down for mass consumption. With YouTube Director for small businesses, it's also easy to create a separate video for each purpose.
The Final Formula: Length – Quality = Counterproductive
Regardless of length, remember that quality matters. A poorly written 30,000-word article does nothing for your brand image or for your bottom line. All it does is fill up space and clutter the already saturated web.
Bottom line: If your content doesn't captivate, inspire or inform, it should have no place in your marketing strategy.
Want to delve deeper into the world of content marketing for small businesses? Subscribe to our blog for more expert tips, or contact National Positions to learn how we can help you achieve profitable internet marketing.

The post Content: When Less Is More and More Is Better appeared first on National Positions.