So, it's Thanksgiving in a couple of days.
Did you remember to thank the loyal customers who've been in your corner since day one? What about the new clients you just added to your family?
If you made a Thanksgiving faux pas and forgot to Send out greetings of gratitude – have no fear!
Here are three last-minute ways to say: THANK YOU!

A Typed Note Is Better Than No Note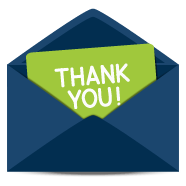 Okay, so we all know that a handwritten note can be magical, especially during the holidays. It's personal. It's inviting. It's an inexpensive way to say thank you. If you didn't get a chance to sit down and practice your cursive or you missed the post office deadline – you can still send out a thank you email.
Get Personal! You can personalize it by addressing your customers by first name, thanking them for a product or service they recently purchased, or acknowledging their customer anniversary date.
The Choice is Yours: Use simple text or work with your graphics team to create a thoughtful Thanksgiving theme.
Snail Mail: (OR send out belated Thanksgiving cards via snail mail with a twist – "Well, we didn't want ours to get lost in the pile. We hope you had a great Thanksgiving! Plus, we're thankful for you every day, so today is just as fitting as last Thursday."
Last-Minute "Thank You" Sale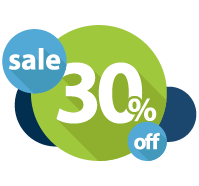 Really think about your offer here. This should be about them, not about you or your brand (well, okay – it's a little about your brand). If you're going to send out a last-minute thank you offer, make sure it's a good one.
The Choice is Theirs: Let them choose – don't limit the sale to a single item they may not want. Offer them a cornucopia of options! Make your entire site 30% off for one day or even just a few hours.
Make it Unique: Separate this from any Black Friday or Cyber Monday deals you might be having. Think of it this way – this sale is about what THEY want – and now is your chance to give it to them!
Host a Caption Contest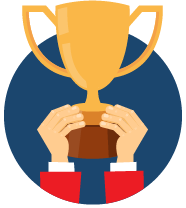 Run a contest on Facebook, Instagram, or Twitter. People like being interactive on Social Media (of course) so why not let them express themselves for a chance to win a free gift.
Share It: Post an image of your team or a festive Thanksgiving image and ask your audience to tell you what they're thankful for this year!
Hashtag It: Make sure they #hashtag their entries and make sure you announce your winner(s) on your preferred social media platform. Everybody loves a little recognition!
BONUS: Post a Video Message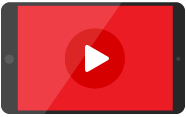 Using your smartphone, take a personal video of you and/or your team thanking your dedicated clients and wishing them a wonderful Thanksgiving. Post this video on your social media channels, or if you have a marketing automation platform, you can add it to an email and send it to your list on Thanksgiving!
There you have it! Three easy ways to thank your customers, fans, and followers to let them know you're always thinking of them – especially this Thanksgiving!

The post 3 Ways to Say 'Thanks' This Thanksgiving appeared first on National Positions.