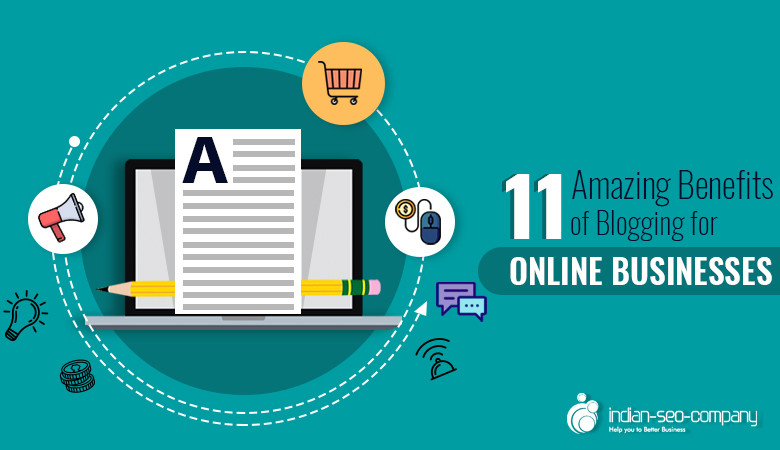 Do you often wonder, if you should start blogs as a marketing tactic? Absolutely, you must! Most small and even large business owners do not realize that blog optimization is an essential part of Search marketing. In fact, blogs are really not much different than a website. Blogs are a part of the website content management system and offers additionally functionality, such as trackbacks, comments and RSS. A reputed can assist you in making good use of these channels within the existing marketing mix. Industry heavyweights are of the opinion that continuous content publication and Blogging can make a huge difference to a website's search visibility, leads and sales.
Before expanding on the benefits of blogging, there is one important question that need to be dealt with at the outset: Where should the blogs be posted? There are several websites that allow you to host your blogs at no cost to you, such as Weebly.com or WordPress.com. Many of the advantages of blogging are eliminated by hosting on such free platforms. If you want to enjoy all the benefits of blogging mentioned below, you are advised to host blogs on your primary domain, i.e., your company website.
Without further ado, take a look at the top advantages of blogging on your business website.
# Increased number of visitors
Who doesn't want more number of visitors? There are 3 ways to drive traffic to your website – blogging, search engines and Social Media.
Blogging is one such marketing tactic that boosts SEO, as well as, SMO efforts. The more content you add on your website, the more pages from your domain gets indexed in search engines, such as Google, Bing and Yahoo. This helps to enhance organic search visibility, and thereby, leads to increase in site traffic. To understand the crux, talk to an expert at the best SEO company.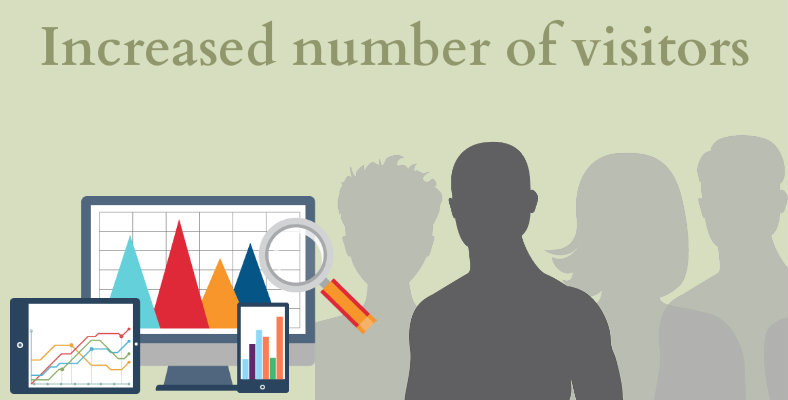 With active blogging, you will also be able to strengthen your chances of being discovered on popular social media platforms. Every time you are crafting a blog post, you are actually creating content that can also be shared by people on social networks like, LinkedIn, Facebook, Twitter and Pinterest. This goes a long way in exposing your online Businesses to a whole new group of audience.
# Conversion of traffic into leads
Now that blogs are encouraging a healthy flow of traffic to your website, you have the chance of converting that traffic into leads. As mentioned above, every blog post is another indexed page. Similarly, each post is an opportunity for generating new leads. All you have to do is add a lead generating call-to-action to every blog. The call-to-action may refer to free things, such as ebooks, fact sheets, trials, webinars and so on, or directing the visitor to do something. Surveys and studies point that brands that invest in blogging, enjoy better brand loyalty, and therefore, higher conversion rates and ROI.
If you are not privy with how traffic-to-conversion work, look below:
Visitor comes to your website
They notice your call-to-action for a free offer or to get something
They click on the call-to-action that takes them to the landing page of your website containing the form they will have to fill in with their information
They fill out the form, submit the information and fulfills the call-to-action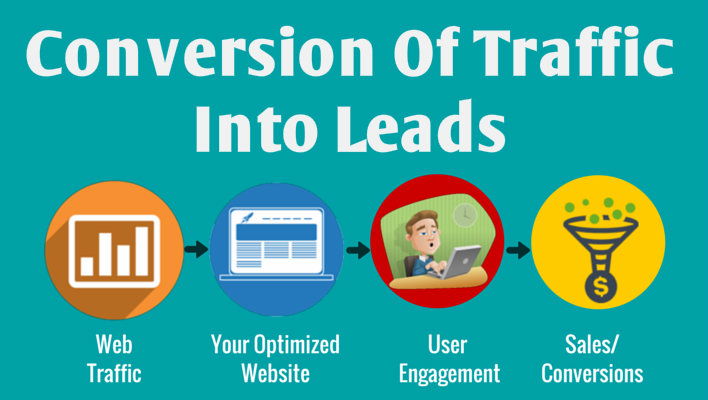 This is one of the ways by which visitors can be converted into leads. To find out about the strategy that will work best with your online business model, talk to a professional.
# Humanization of your brand
Any well-known SEO company will tell you that the best way to connect with the audience is by showing the personal side of your online business. For this, it is important that the content found on your website is carefully written and not copied. Through blogging, you can even deal with sensitive issues and concerns of the current times, which are of interest to your target audience; share what your employees are passionate about and such other things. The blogs are going to give you a unique voice and personality, help in building up trust and enhance the likeability quotient of your brand. You might even be able to widen your consumer base and connect with potential customers you did not know existed.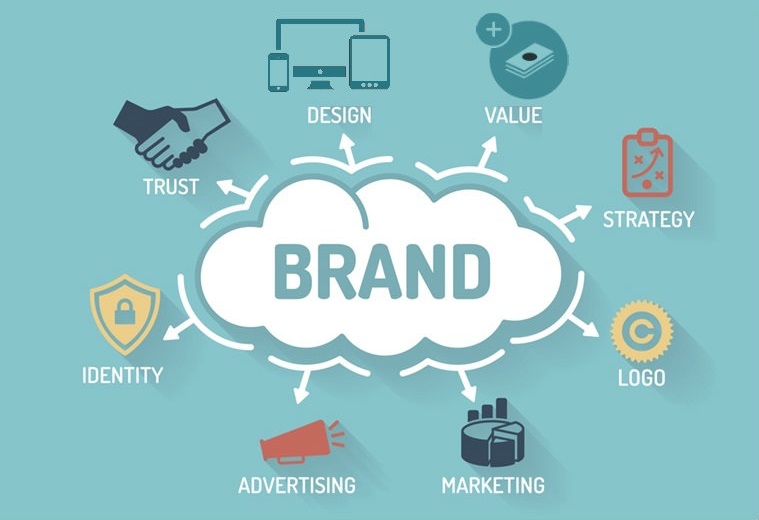 # Establishment of authority in your industry
Blogging is one of the best ways to establish your brand and yourself as an expert in your field. Your blogs ought to contain industry-related information and insights, answers to certain common questions that your potential customers are asking and so on. This will help in establishing your company as an authority in the eyes of your audience.
# Improvement of your social media initiatives
As mentioned above, a social media presence is important in taking your online business to a wider audience. But, maintaining an active existence on social media is easier said than done. Access to superior quality, unique content is of a necessity, when it is about trumping competition and being the talk-of-the-town. The more readable and interesting content you share on your social media network, the more traffic you will be driving to your website. The more likes and shares you receive for your blog post, the more will your network grow. Partner up with the best SEO company to receive a steady dose of good quality content.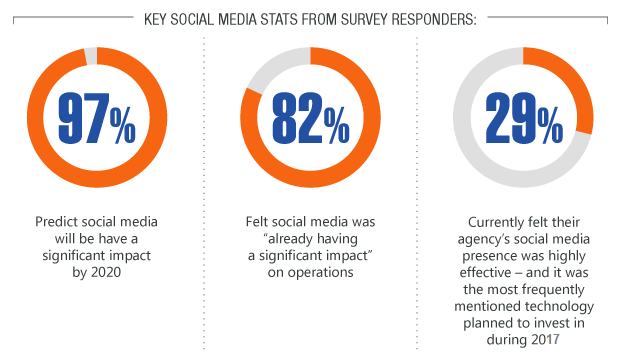 # Generation of inbound links
One of the 3 pillars of search engine optimization is top-notch quality inbound links to a website. Attracting authoritative links to your website without a blog can be very difficult. This is because blogs can link freely to each other, much more than websites do. Also, blogs are an important source for many posts found on various social media platforms. You can also choose to integrate audio, video and texts in one blog post. In addition to this, there are also a number of plugins and widgets available to make sharing content easier, and therefore, promoting links and traffic. By adding new content that serve as a resource for other media and bloggers, you automatically start to accumulate inbound links as columnists, authors, bloggers, journalists and contributors cite that content in their own write-ups. These links are not only vital for SEO, but also help in generating considerable referral traffic to your site. To understand the process in detail, get in touch with an SEO company.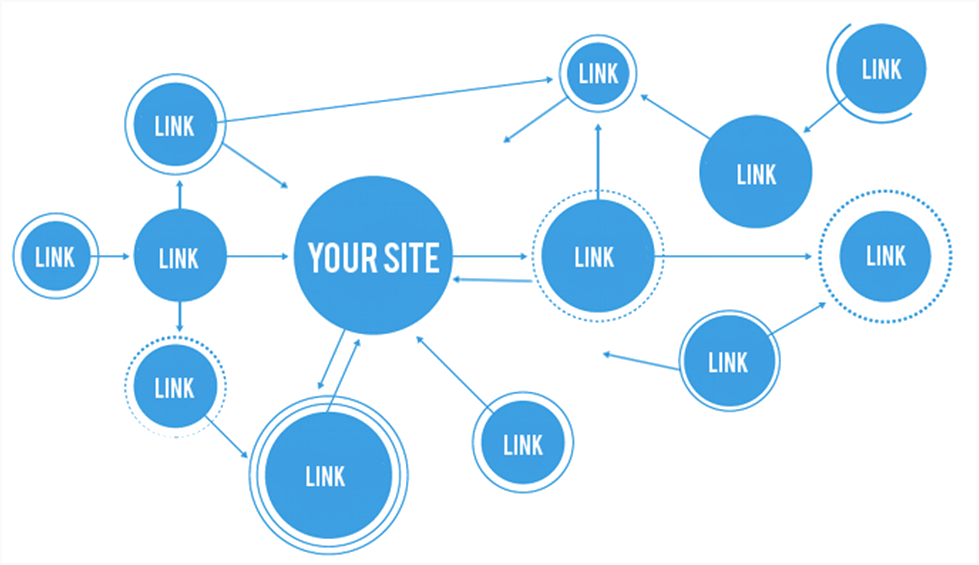 # Encouragement of valuable discussion
Online Businesses get the opportunity of connecting with prospects and customers through blogging. It helps in facilitating a two-way conversation. It makes the visitors aware that you are open to feedback, comments and also criticisms. From a online business perspective, knowing about the requirements and wants of your prospects can significantly help you take your online business to the next level. Through the blogs, you can also ask questions to delve deep into the psyche of your prospective customers. This will give you the chance to shape and structure your marketing initiatives based on what you have learned.
# Improvement of ranking for long-tail search queries
Experts at the best SEO company are of the opinion that blogs increase the chances of ranking for long-tail search queries. Typically, a online business website is able to successfully rank for online business-specific keywords like, 'timber company', but struggles when it comes to ranking for highly-specified phrases, such as 'how to get custom watch made?' and so on. When it comes to ranking for long-tail queries, content is the best possible way. The more content you add, the more your chances increases to rank for less common, but high-converting phrase keywords.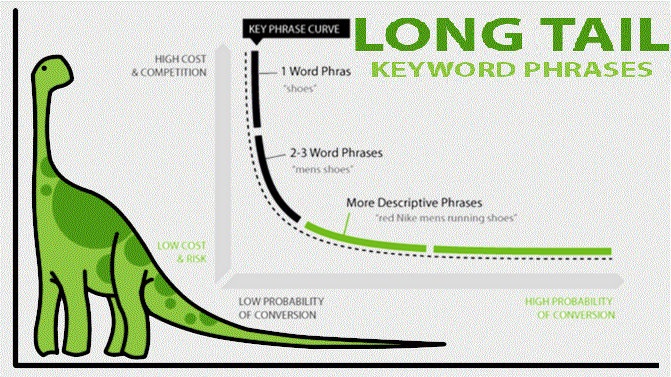 # Enables you to add an element of freshness
To stay on the good pages of Google, you need to actively take part in refreshing your website, from time to time. Google absolutely loves to see new content being added on a daily basis and also rewards websites that do so with improved visibility. The key to staying ahead of your competitors is by posting blogs that are news-related or current because such blogs are likely to get better exposure on trending searches.
Also, more content gives you more chances of adding internal links. Therefore, the creation of more pathways for search engine crawlers, which positively affects your ranking on SERPs.
# Better chances of ranking well on SERPs
A number of blog software come with category features, which allow for the aggregation of content based on specific themes. This helps in categorizing content according to algorithm. Since Google and other search engines are based on algorithms, it helps search engines to understand your content and ultimately, improve the chances of your website to rank higher on SERPs. The best SEO company can provide you with all the latest software that you need for blogging.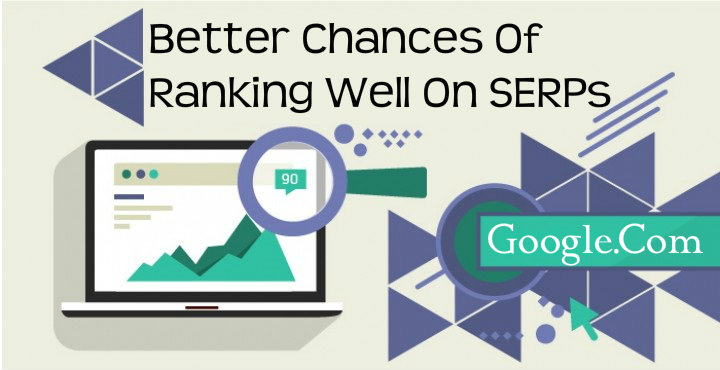 # Sets the field for long-term results
One of the biggest advantage of blogging is that you can generate leads and traffic, even when your are at the gym, sleeping or surfing in Hawaii. For instance, you published a blog post today and the post received 100 views and 5 leads. The same post might get 50 more views and 5 leads the next day as few people on social media has been sharing the post. Even after a couple of days when the fanfare regarding your blog post has died down, you will still continue to earn traffic and leads. This is because your blog post ranks on search engines. Surveys suggest that approximately 70% of the traffic generated each month comes from blogs that have been posted at a much earlier date.
Such posts are referred to as compound posts. Now, you have to understand that not every post will provide you with such desirable results. You need to provide your website with business-specific blogs, as well as, evergreen posts that will keep attracting visitors.
Still on the fence about adding blogging as a part of your digital marketing mix? Here are some more benefits to help you make up your mind.
Blogs help to communicate PR-type information. You can use it to let your potential customers know about the latest happenings in your company or give them information about the launch of a new product or service. This way your target audience will feel one with the company or brand, and thus, more customer loyalty. By partnering with the best SEO company, you will be sure of receiving constant and steady supply of well-written content.
Blogging can also help in reputation management. Since Internet can put companies in a vulnerable position and open to positive, as well as, negative reviews, it is important to constantly remind the target audience about all the wonderful things about your company.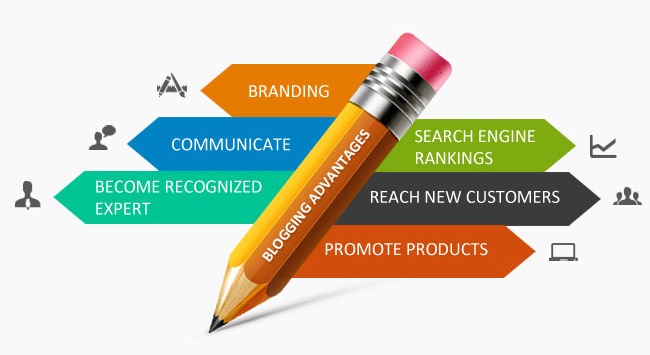 It is one of the best ways to keep customers engaged. Even if the customer is not purchasing anything at present, reading your blogs will help to keep your brand name alive on his or her mind.
Blogs can be utilized to test out any new campaign that you are thinking of launching. This is one of the most cost-efficient ways of finding out whether the campaign is going to be a success or not. The same strategy can also be used for testing the waters for a new product or service. An SEO company can be of great help in providing you with original content crafted to your precise needs.
You can make use of blogs to create a lot of hype around a product or services that you are planning to bring out. This will make the potential customers excited and you can expect a great sale on the first day itself. By encouraging discussion around your new product, you can also understand what your customers are looking for.
So there you go. The above-mentioned are only some of the wonderful benefits you get by blogging on your website. For an in-depth knowledge, discuss your exact online business objectives and needs with the best SEO company. Content is an integral part of any digital marketing tactic and help in enhancing your site's ranking on SERPs, connecting with target audience on social media and keeping them engaged. If you are ready to take your online business to the next level, start blogging.
Get In Touch With Us