Let us help you to understand your website. Yes, you can ask us any type of question in this session and we would love to clarify your doubts. Any questions on domain name types, about hosting or server.. confused about dynamic or static pages, minimum Basic Knowledge to deal with your developers or need basic promotion ideas to understand digital marketing or branding.. ask us anything.. we would love to clarify with a cup of ☕ Have a Tea and Snacks with us on this Saturday.. NO FEES.. NO SALES PITCH.. Only entrepreneurs and students are allowed. After the training Session: Remarks from attendees: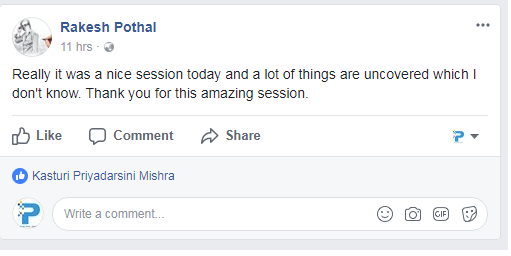 Hope all of you found this session valuable. Leave your feedback in comment.
The post Website Basic Knowledge for your Business / Career – No Registration Fees appeared first on PixelKare.