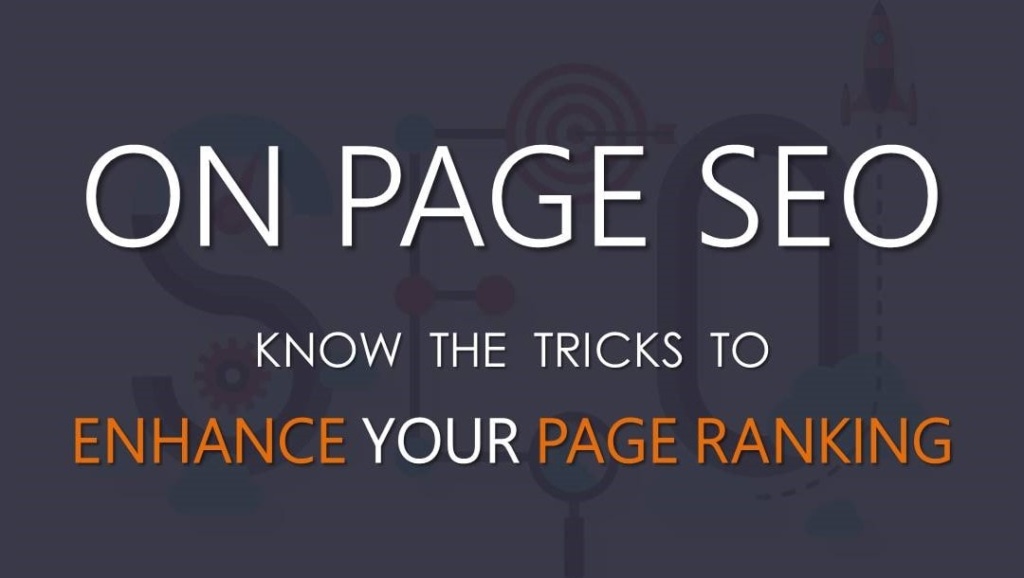 The process of optimizing the web pages so that they rank high up in the Search Engine results is known as 'On Page SEO.' It is related to web page content and technical SEO, such as descriptions, titles, and URLs. With the help of certain techniques, you can increase the ranking of your web page on the Search Engines. You can use quality content, meaningful headings, internal linking, etc. to ensure your web page ranks higher on the search engines. Strategic placement of keywords is another way of improving the ranking of a web page but be careful about keyword stuffing.
With the help of proficient SEO services in Delhi you can increase the ranking of your web page. You can ensure your page ranks high up in 'Search Engine Results Page (SERP)' in the following ways.
Content is the most important thing that can boost the ranking of a web page. The content you post on your website should be original and not rewrites or copies of the existing articles. This includes images, articles, text, presentations, comments, infographics, videos, etc.
Even if you post your own content on another website and repost it on your website again, it would be of no use. Always ensure the originality of content. Include text descriptions along with images while posting your content. It is a good idea to describe the images you post in words or add a 'text description' to your posted video. Whatever content you post should be well researched and meaningful. It has been seen that long articles rank better on the search engines than the short ones.
Headings, Titles, and Description
The search engines check the page titles, descriptions, headings apart from the content. They check these aspects to understand the content of a page and then based on the domain authority, off-page SEO, competition, and many other factors they rank a page.
Thus, ensure your web page has a relevant title that is easily comprehensible by the users and search engines. Make sure your page description is unique and about 150 characters. The page description is important, as the searcher would see it on the 'Search Engine Results Page (SERP).' It should be attention grabbing to lure the visitor to your page.
Formatting is another important aspect you need to consider while posting content on your page. An SEO expert can help in formatting your page effectively to give your web pages a professional look. It is important to arrange the text on your web page in a systematic manner so that it is comprehensible. Apart from formatting, the size of the font of your web page is important. It should be 12 px at least. To enhance readability split text on your web page into small paragraphs of 4 to 5 lines each.
Images
Images play a key role for the purpose of presentation but you need to keep in mind certain factors while posting images on your website. According to the best SEO Company in Delhi some of the good practices for posting images on a web page are as follows:
Make sure the images you post are original. If you choose to post an image already existing on the web, you should provide the source of the image.
Post images of optimum size. It is better to post images of small size.
Make use of ALT tag for describing mages. This enables the search engines to understand an image.
SEO experts suggest making use of descriptive filenames.
It is a good idea to use the 'Content Delivery Network (CDN)' service if there are plenty of images on your web page. This would help in loading your web page faster as your images would be served and hosted by a couple of servers.
Internal Linking
It is important to link pages within a website to enable your other web pages to get noticed by the search engines. It is a good way of telling the search engines about all your important pages. According to a reputed SEO Company in Delhi, certain practices should be followed for internal linking. For instance, you should not use over 15 links per web page. Make sure to add the internal links on the body and not the sidebar or footer of your web page.
Thus by following these suggestions, you would be able to improve the ranking of your web pages on the various search engines like Google, Yahoo, etc.
The post On Page SEO – Know the Tricks to Enhance Your Page Ranking appeared first on Ajals - a complete Digital Marketing Agency.