The top story in almost all newspapers today was the unity among the Iranian people who are raising funds and giving donations to the quake-hit people of Kermanshah province.
Iran's reaction to the French foreign minister's anti-Tehran remarks also received great coverage.
Several papers also covered the Iranian foreign ministry's response to Saudi foreign minister's anti-Iran claims.
The above issues, as well as many more, are highlighted in the following headlines and top stories:
Aftab-e Yazd:
1- Fruit of Zibakalam's Honesty: Iranian Academic Raises Over $250,000 in Less than 48 Hours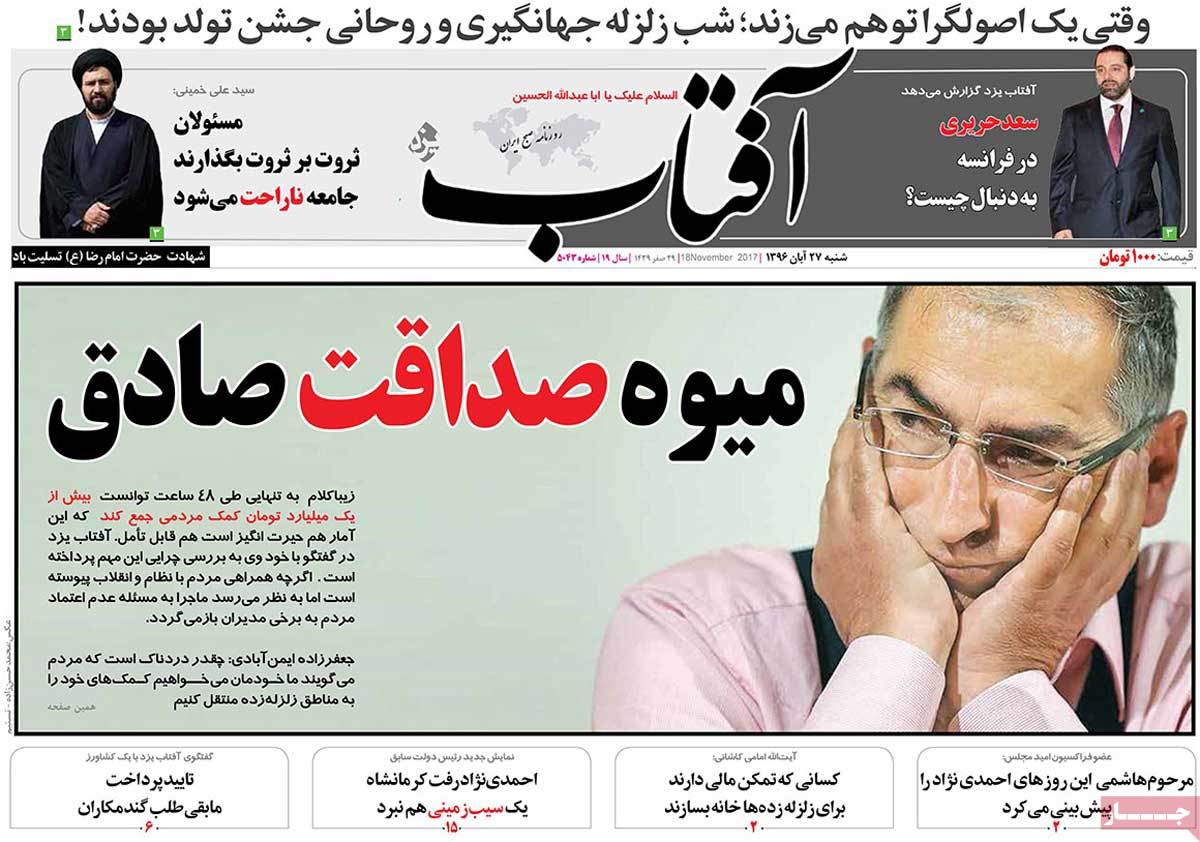 ---
Arman-e Emrooz:
1- People Outpace Officials: National Unity of Entire Iran in Support of Quake-Hit People
2- Ali Daei Raises Millions of Dollars for Earthquake Victims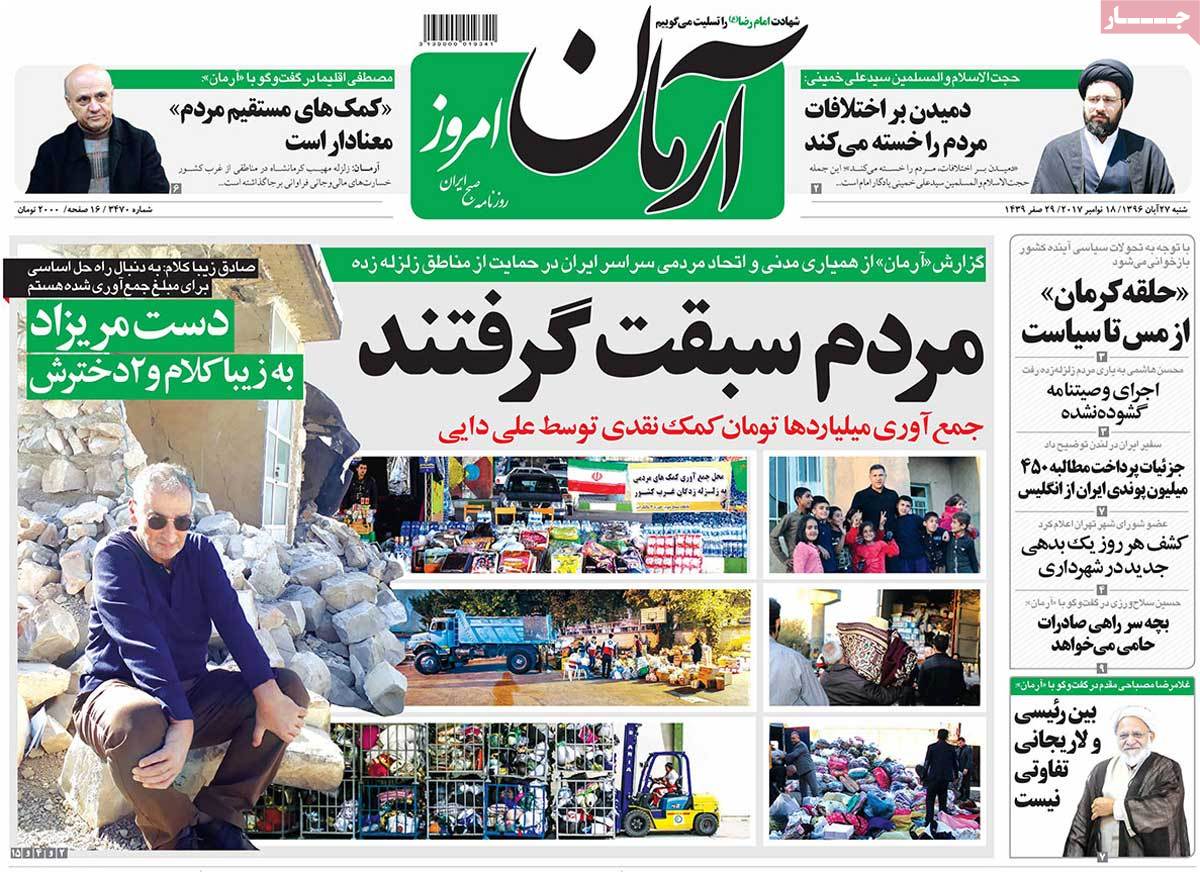 ---
Ettela'at:
1-New York Times: Iran Has Required Knowledge, Prudence for Ruling Region
2– Iran Warns about Saudis' Divisive Policies in Region
3- Erdogan: US Supports ISIS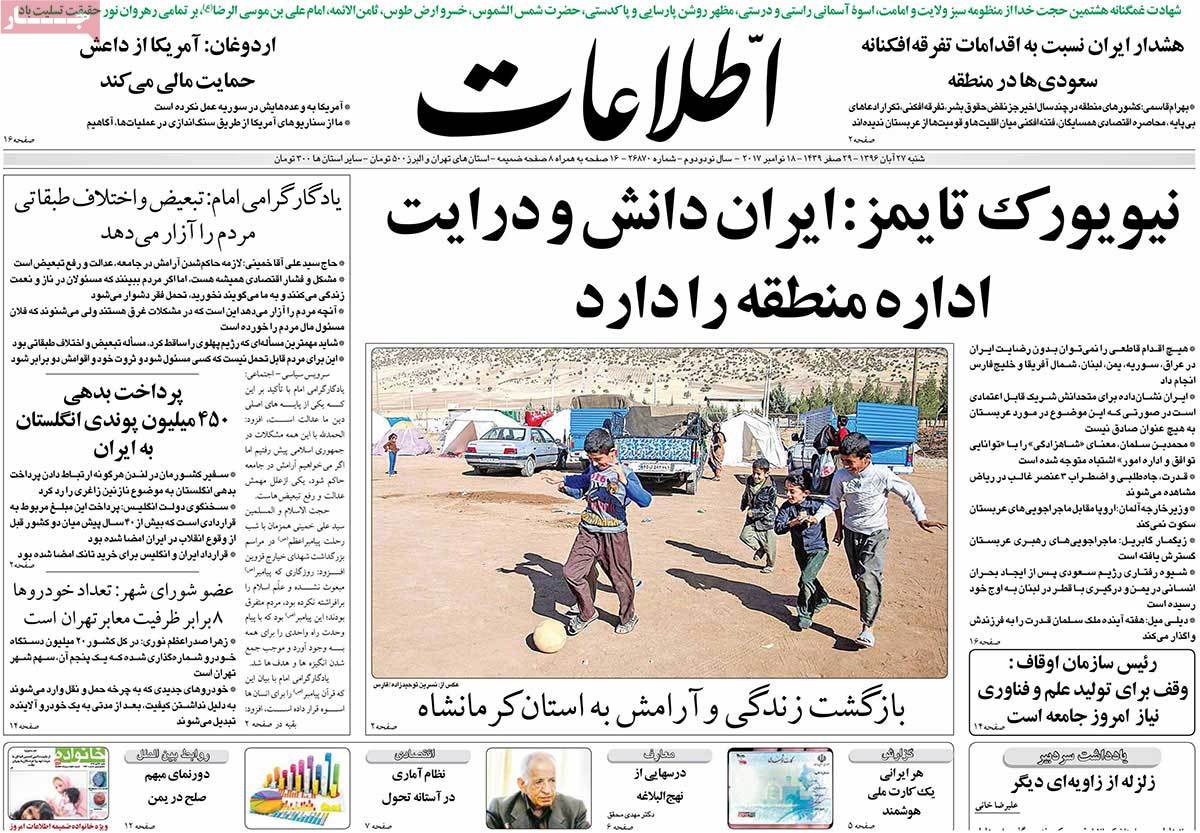 ---
Iran:
1- Iran Nuclear Deal, Removal of Sanctions Open 40-Year Outstanding Case
Britain to Repay Its £450 Million Debt to Iran
2- ICT Minister Highlights Role of Cyberspace in Helping Quake-Hit People
3- Austrian Bank Chief in Tehran: We'll Ditch US Dollar in Economic Activities with Iran
---
JomhouriEslami:
1- Israel Says Ready to Normalize Ties with Saudi Arabia
2- Russia Vetoes US Draft Resolution against Syria
---
Kayhan:
1-Iraqi Interior Minister: ISIS Case in Iraq Closed
2- IRGC Ground Force Commander: Reconstruction of Quake-Hit Areas to Begin Soon
---
Shahrvand:
1- These Wonderful People
People Continue to Help Quake-Hit Iranians along with Red Crescent Society
---
Shargh:
1- Iran's Reaction to French Foreign Minister
France's Repetition of Saudi Arabia's Baseless Claims Not to Resolve Anything
2- Iran Denies Any Link between UK's Debt Pay-Off, NazaninZaghari's Legal Case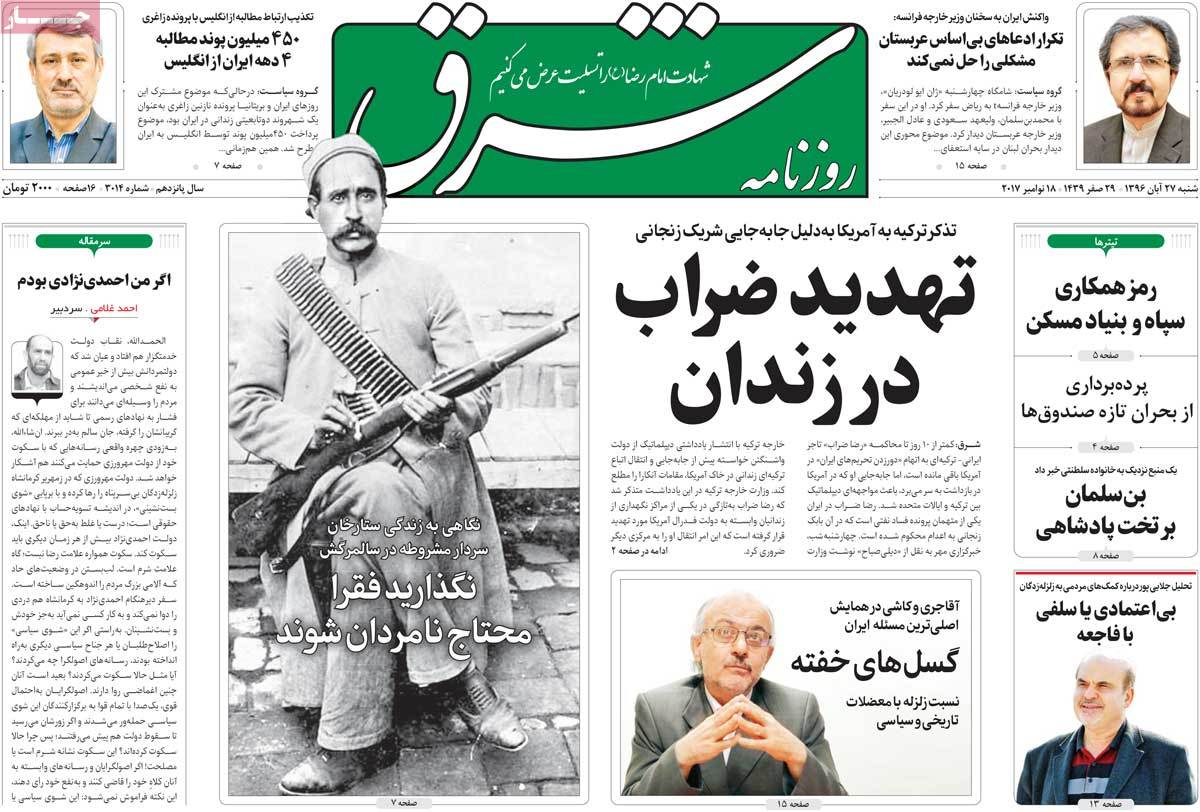 The post A Look at Iranian Newspaper Front Pages on November 18 appeared first on IFP News.