AOPA contends that rather than issuing speculative GA probable cause findings it should be acceptable to make a no determination of cause finding.
AOPA (Aircraft Owners and Pilots Association) is giving voice to a growing concern that the NTSB (National Transportation Safety Board) is beginning to rely more on speculation and less on fact in their probable cause findings for general aviation accidents.
AOPA Senior Vice President of Government Affairs Jim Coon criticized this trend in a recent letter to Bella Dinh-Zarr, the NTSB's acting chairman, who just replaced the outgoing Christopher Hart earlier this month. Getting right down to business, Coon opens the letter saying that on behalf of AOPA, "We respectfully urge the Board to conduct an internal review to determine why the NTSB is approving speculative probable cause reports related to General Aviation accidents when little or no evidence is found."
Coon continues, saying that general aviation remains a safe form of travel and recreation for hundreds of thousands of people, and that the "industry is perplexed" by the NTSB continuing to include general aviation in their annual 'Top 10 Most Wanted' safety list, despite a strong safety record and the "enormous disparity in fatalities" when compared to other types of transportation. As an example, Coon notes that traffic fatalities are 7,500% greater than general aviation, boating results in 150% more deaths, and even bicycling results in over 200% more deaths than general aviation. He adds that despite these facts, the industry continues to work toward the elimination of all fatalities.
Coon goes on to say AOPA remains concerned about the erosion of the "data-driven, facts-based standards" that have provided credibility for NTSB accident analyses in the past, noting that this isn't the first time AOPA has brought up this issue to the NTSB and that last year AOPA President Mark Baker met with then NTSB Chairman Christopher Hart to discuss it.
Examples of Speculative GA Probable Cause Findings
The letter provides a few examples of speculative GA probable cause findings, starting with a response from Hart to a November 2016 letter from the AOPA Air Safety Institute questioning a probable causing finding. Hart says that they correctly note that a Medical Factual Report showed there was no evidence of a recent or old infarction, going on to say "However, a hyperacute infarction, occurring over only a few minutes, may cause acute symptoms and leave no evidence if the victim dies traumatically." Coon says that given that there was no evidence of or any facts found to support a hyperacute infarction either before the accident or during the autopsy, this is a clear example that the probable cause of the accident in question "was and is purely speculative."
Coon also notes two other accidents, CEN15LA195 and CEN15FA281, in which the probable cause finding was listed as "pilot incapacitation due to cardiovascular event," though in both cases, the medical examiners listed the cause of death as blunt force injuries. Coon then notes that both accidents reportedly happened in the traffic pattern "under conditions that are usually associated with loss of control." In addition, both reports contained compelling evidence pointing to other potential causes which were overlooked.
In the case of CEN15LA195, the report notes an eyewitness description of a turn on downwind which was followed by a steep dive, "a profile typical of a traffic pattern stall/spin." In addition, the pilot had completed a checkup with his physician two days prior to the incident, and it was specifically documented that the pilot had "no cardiovascular symptoms," and his blood pressure was "well-controlled."
And in the case of CEN15FA281, the report noted that new fuel lines and fuel filters had been installed and that contaminants were found in each fuel filter after the crash.
Coon argues that if there's not definitive evidence to determine and accident's probable cause, "it should be acceptable to make a 'no determination of cause' finding," which he says would have been a more accurate finding for the three cases cited.
After expressing a hope that the NTSB Board will work towards "a more data-driven approach similar to what the FAA has embraced and more specifically the Flight Safety Division Standard" he again calls for an internal review, saying that he believes it will "help correct these speculative probable causes of general aviation accidents and help ensure that personal agendas in the medical office are not being incorporated into the Board's reports."
For those interested, AOPA has provided a link to the full letter, which also contains the November 2016 letter referenced.
---
Is Flying Small Aircraft Safe?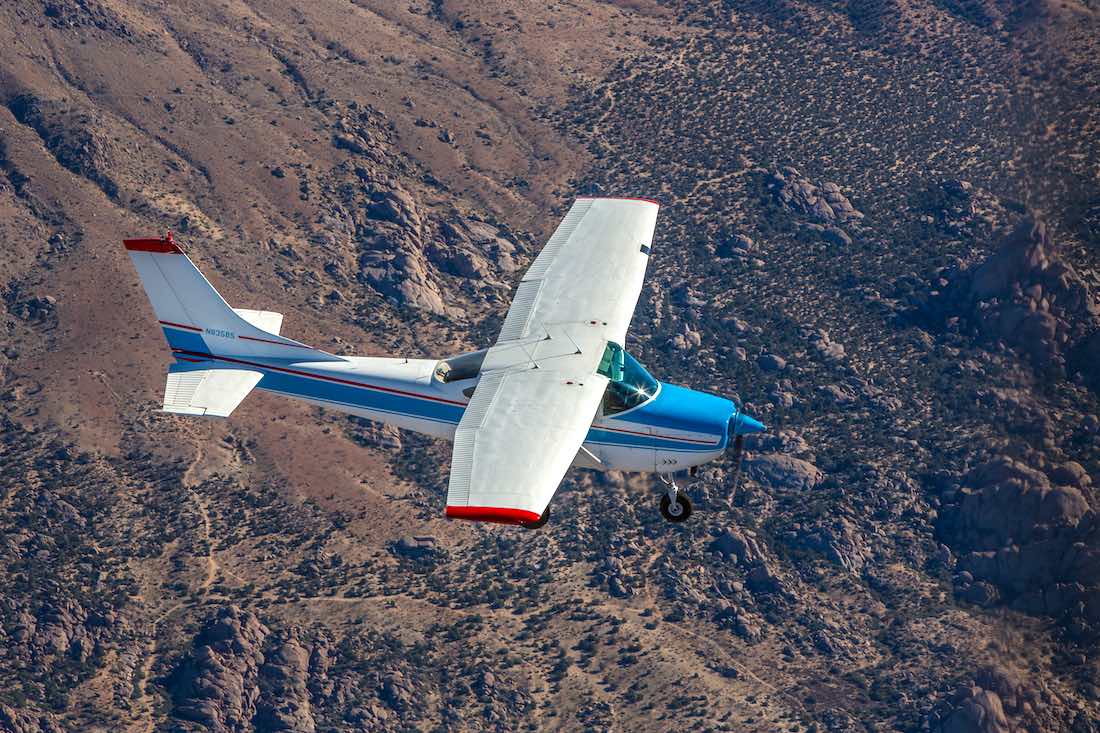 It was a beautiful morning in St. George, Utah when I first asked a group of pilots the question: is flying safe (meaning general aviation aircraft)? The sun was just peeking over the red rock cliffs and was bathing the rows of personal aircraft in golden morning light, and the air was crisp and cool but not cold.
My friend John was getting his Cessna 421 fueled up, Jim was doing the same for the Centurion and Peterson was happy to just be "shooting the shit" with some fellow pilots while it all happened [Click to read more…]
---
The post AOPA Criticizes NTSB For Speculative Cause Findings in GA Accidents appeared first on Disciples of Flight.