The TriFan VTOL airplane prototype will be full-size instead of the previously planned 65% subscale version.
XTI Aircraft and Bye Aerospace have announced that they are entering into a joint agreement to develop the hybrid electric prototype of XTI's TriFan VTOL (Vertical Take Off and Landing) airplane.
Robert J. LaBelle, XTI's CEO, said that they were moving ahead with their plan, but with some important changes. "First, with the engineering expertise of the team at Bye Aerospace, this first prototype will be powered by a state-of-the-art hybrid-electric propulsion system. Second, because we're now able to significantly reduce the weight and cost of producing the TriFan, our first prototype will be a full-size TriFan 600 instead of the 65% subscale version." LaBelle added that they would also be replacing the transmission, gears, two large heavier engines, and some other components with electric motors, batteries, generators, and a single, smaller turboshaft engine.
George Bye, the founder, Chairman, and CEO of Bye Aerospace said that he felt advanced electric power for aircraft made the hybrid-electric configuration a compelling choice for the TriFan and that they were excited to partner with XTI on the TriFan project. "We can now bring together into one extraordinary airplane, battery power, electric motors, and a light efficient engine in a vertical takeoff and landing platform. The TriFan will achieve unprecedented performance and operating economy while being safer, lighter, quieter and cleaner."
More Details on the TriFan VTOL Airplane
According to XTI, the TriFan represents a major breakthrough in aviation and air travel. The company says the six-seat aircraft will have the speed, range, and comfort of a business jet, combined with the ability to take off and land vertically. The aircraft will use three ducted fans for vertical take off, after which the two wing fans will rotate forward as the airplane makes "a seamless transition to cruise speed and its initial climb."
Current TriFan VTOL Airplane Target Specs
Capacity: Pilot + 5 passengers
Max Cruise Speed: 260+ knots (300+ miles per hour)
Max Cruise Altitude: 35,000+ feet (10,668 m)
Range: 1,200+ nautical miles (1,380 miles/2222 km)
Engine HP: 2,600 shaft horsepower range
Flight Controls: Fly-by-wire
Time to Max Altitude: 10 – 11 minutes
Financing the TriFan VTOL Airplane
After a successful equity crowdfunding campaign in 2015, XTI launched a formal stock offering in 2016, under SEC (Securities and Exchange Commission) Regulation A+, which is open to investors worldwide. For those who are interested, shares in XTI can be purchased through this link here.
Additionally, in the fourth quarter of 2016, XTI then opened a $20 million Series B round for accredited investors only, led by Primary Capital, a Wall Street investment bank. Accredited investors who are interested in more information can contact John Leo via email at [email protected], or via phone at (212) 300-0064.
Featured Image: courtesy of XTI Aircraft
---
UPDATE: The Stratos 714 VLJ Completes Second Test Flight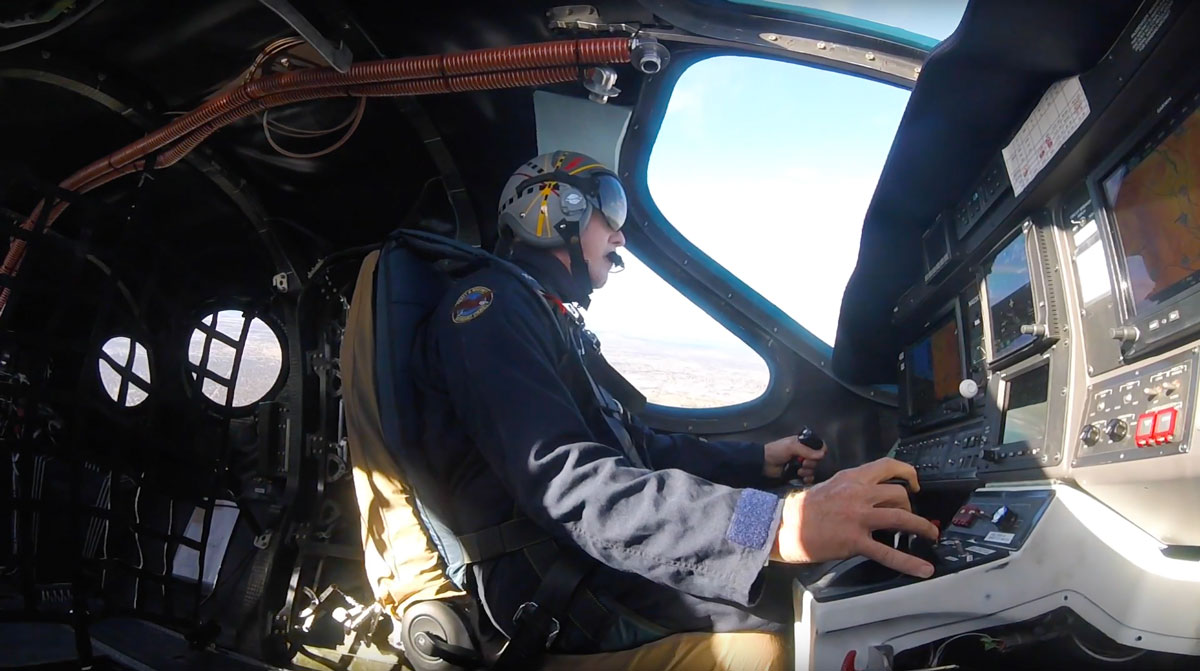 Testing has continued for the Stratos 714 VLJ (Very Light Jet), with a second test flight taking place late last month in Redmond, OR, where the aircraft is based. Carsten Stundin, the Engineering Manager at Stratos, while talking to AVweb about the aircraft's flight test performance, said that they are continuing with "expected minor aerodynamic adjustments to dial in the stick control forces. The Stratos 714 is controlled by a side stick [Click to read more…]
---
The post XTI Aircraft, Bye Aerospace Team Up on Trifan Vtol Airplane Prototype appeared first on Disciples of Flight.