The Science of treating people is becoming advanced day by day and more inventions have been happening than ever before.
Scientists
like in other fields have also made some devices that seem to be too
Weird
and strange to be used.
Here, I have summed up five such inventions made in recent years that are really really obscure and bizarre.
5. Mermaid Endoscope Device
It might be hard to believe the existence of a self-propelling endoscope device with a name " mermaid ". The device was invented by scientists from Osaka medical college and Ryukoku University in Japan.


The device is more like a capsule having a tail that is used by the capsule itself to swim through inside the body.The device is about 4.5cm long and 1cm wide and is inserted by means of the anus or by swallowing.
Really it is hard to imagine a fish like thing swimming through your alimentary canal....!!!
4. Making brain cells from urine
Actually it is not the making of brain cells from urine but rather the latest development in the field of stem cell research which now enables the scientists to modified cells obtained from the urine into neural progenitor cells - the precursors of brain cells.
A team of researchers from the Guangzhou Institute of Biomedicine and Health in China had successfully modified skin-like cells of kidney obtained from the urine into multipotent stem cells. These stem cells are further modified to be converted into brain cells.
The study was first published in nature, that rose speculation among the scientists of this field over the idea of using useful urine cells....
Now I am just imagining the idea of neurons developed from urine...Is it weird enough..??

3. Making Vaginas in laboratories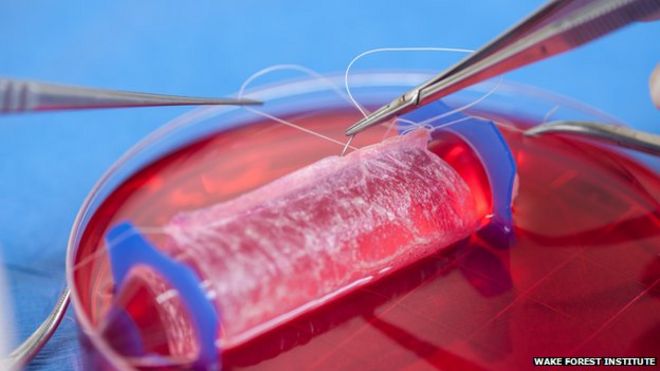 At first it may seem to be somewhat weird but the usefulness of this idea has long-term impacts. For years, the problem of abnormal body parts had painful effects on the society but now with the advancement in stem cell technology, scientists are now able to create female reproductive parts from host's own cells.

The first lab-made vaginas were implanted in four teenage girls suffering from a rare type of congenital anomaly in which the vaginas or uterus is either under-developed or totally absent.
Although, there are some complications with these vaginas, but the researchers are hopeful that this discovery will follow more success in near future.

This scientific development was made in Wake Forest Baptist Medical Centre in North Carolina last year.
Learn more about it here.


2. Underwears giving electric shocks
If you are surprised to read this, then it is not uncommon. There is really a type of clothing that deliberately stuns the wearer. While it may sound like some kind of evil torment gadget, the clothing really fills a critical need - avoiding bedsores.
In the elderly, handicapped and confined to bed, bedsores can be perilous and even fatal. Bedsores can bring about a lot of pain and can without much of a stretch get to be tainted. On the off chance that this contamination spreads it can bring about putrefaction (demise of tainted tissue).
These charging undies were planned by an exploration group at Alberta Innovates Health Solutions and, when worn, convey a low-level electric stun at regular intervals. The electric current fortifies blood stream in the region, decreasing the danger of bedsores. Named the Smart-E Pants, this clothing appear to be like some cycling shorts.
1.Handjob machine
Among all the
Weird Medical Inventions
, this might be the weirdest. Clinics in China are presenting this new gadget which can remove semen for givers naturally. Named the 'hand work machine' by a few, this is without a doubt a standout amongst the most peculiar medicinal gadgets accessible.
The machine can be changed in accordance with the client's tallness and has a back rub funnel constructed in the front. There are various distinctive settings that can be changed by the client appreciates. These incorporate recurrence, speed and even temperature. There is additionally a little screen on the machine that can play movies to get the client set himself in the right mood!
The executive of Zhengzhou Central Hospital's urology division, said the machine was made to be used by patients suffering from low sperm count and other infertility problems.
This post first appeared on A List Of 5, please read the originial post: here