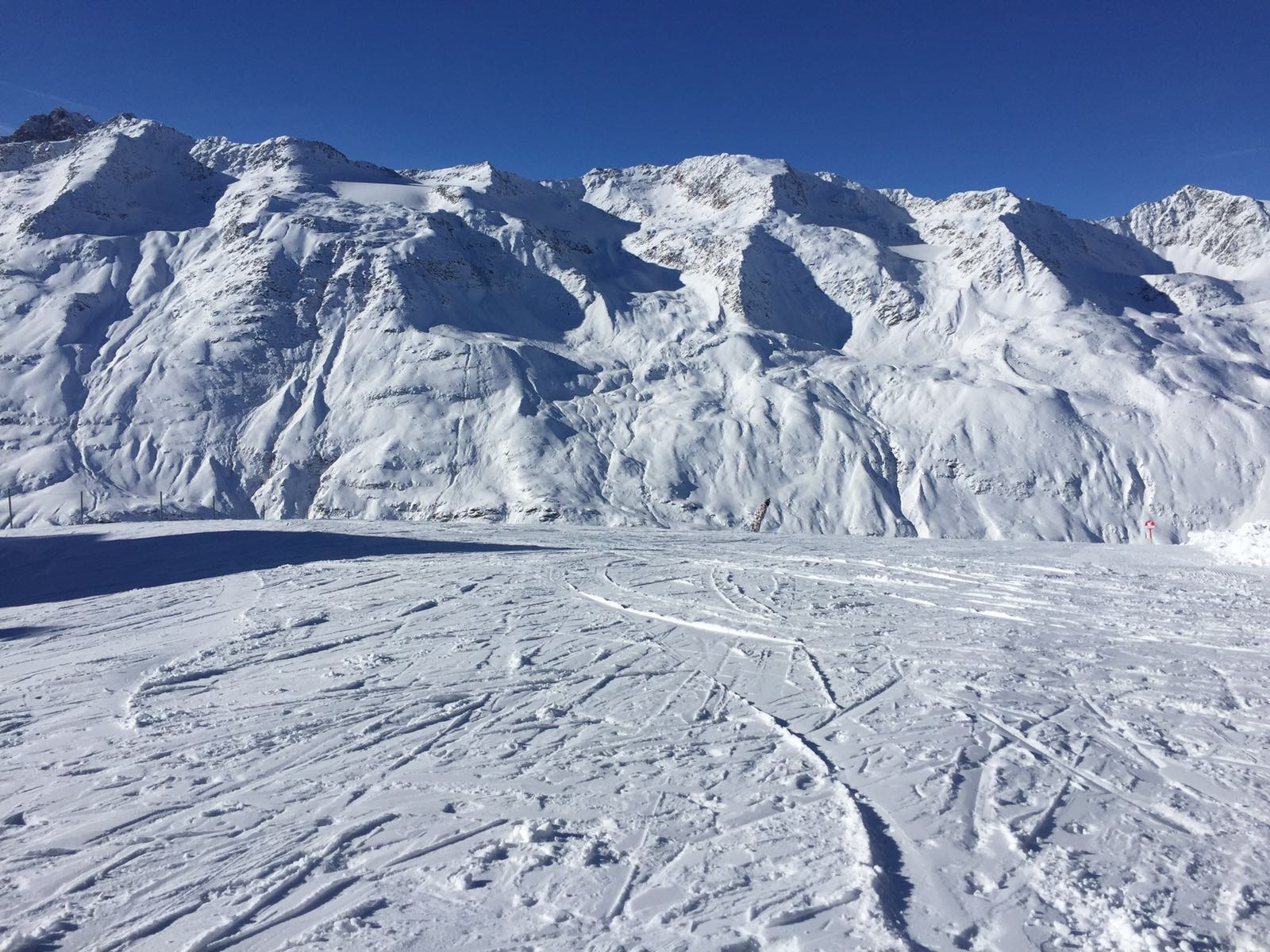 Have you heard the news? Up to 50cm of new snow has fallen on the Alps, plunging many resorts back into the depths of winter. Though many ski resorts in Austria have now closed for the season and will be unable to benefit from the new snow, high-altitude resorts like Obergurgl are benefiting from the cold front. This is the sweet-spot for off-piste skiers and those looking for loads of fresh powder.
Further good news in the weather forecast reveals the cold front has moved through and spring skiing conditions are ahead. Thanks to high pressure and increasing temperatures, the spring-like conditions will be near perfect this week. Sunshine and clear skies are expected mid-week (Tuesday and Wednesday) and will continue until the weekend. From Friday on, cool winds will approach from the north which will mix with the spring warmth. From the weekend, cooler temperatures and unsettled weather are expected.
With 105 out of 110 runs open, fresh powder and blue skies in the forecast, now is the time to take advantage of the perfect ski conditions at the Chalet at 11˚ East!