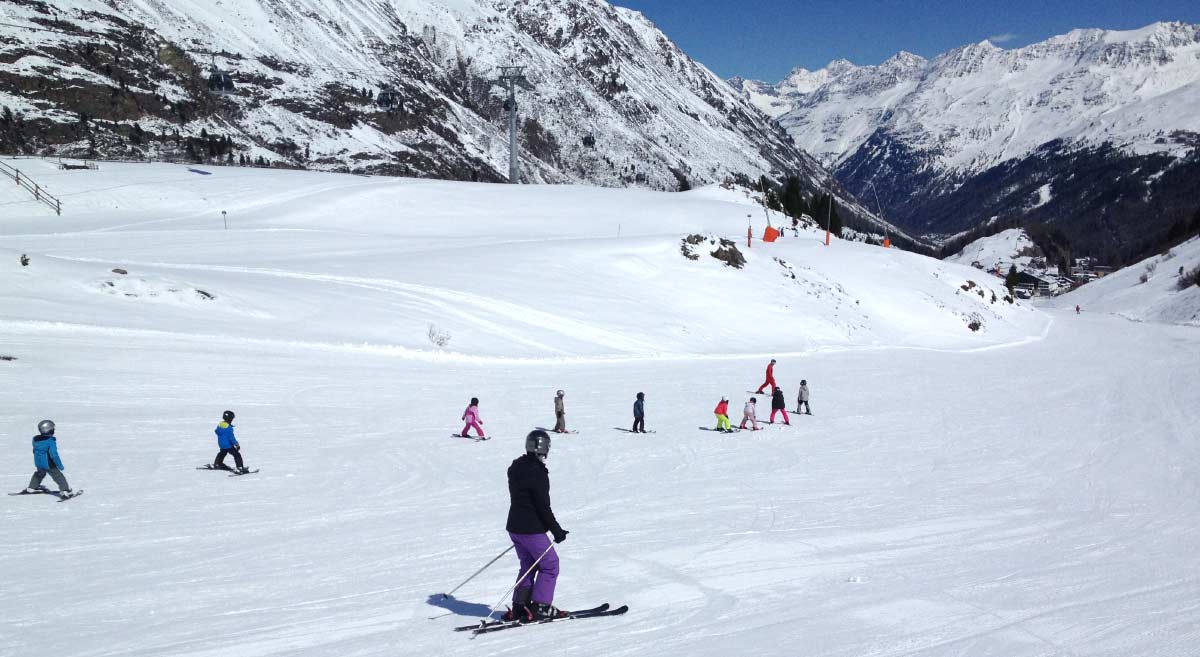 If you've read our latest post on hiking and mountaineering in Obergurgl, you'll know that the spring skiing has ended and we are now into the summer sports season.
If you're not ready to put your skis away for the season just yet, you are in luck as there are a few resorts where the slopes are still open. Though the Chalet at 11˚ East always recommends the snow sure Resort of Obergurgl, we are happy to vouch some of our fantastic neighbours. Read on for a list of Austrian ski resorts that haven't closed off the ski season just yet.
Solden
Fly into Innsbruck or Munich to get to Solden, but make sure you arrive before 8 May as this resort has less than a week before the main lifts officially close for the season. In the summer, there is 34 kilometres of piste open on the Rettenbach and Tiefenbach glaciers from June 20 to September 20.
Neustift – Stubai Glacier
Until 29 May you can fly into Innsbruck or Munich and ski the Stubai glacier. The beautiful village in this picturesque valley location is a great place to relax and enjoy the last of the season.
Kaunertal Glacier
Insiders will tell you this glacier is a little gem known mainly to locals and spring-skiing aficionados. From 29 May until 19 September you can ski 32km of piste and the combination of sunshine and amazing snow will have you hooked. Start by flying into Innsbruck or Munich.
Hintertux
The ski season exists year-round at Hintertux as the lifts operate 365 days a year. Race training camps are popular in the summer months for those who want to work on their skills in the "off season". The resort is accessible via Innsbruck or Munich airports.
Thank you for reading and we hope you enjoyed this post brought to you by the Chalet at 11˚ East Obergurgl.