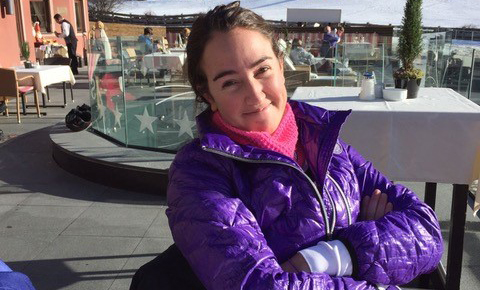 The Chalet at 11° East is delighted to have its own Sarah Tessler participating in this year's Engadin Ski Marathon. The marathon is a gathering of the world's most savvy cross country skiers and the most well-known sporting event in Switzerland. Furthermore, the "Engadiner" is the largest cross-country skiing activity in Switzerland and the second largest worldwide.
Every year since 1969 on the second Sunday in March, the highlight of the Swiss cross-country season kicks off with the women's race followed by various side events throughout the week. The second Sunday in March presents the Engadin Ski Marathon which is considered the main competition for the thousands of participants (up to 13,000 annually) from 60+ countries.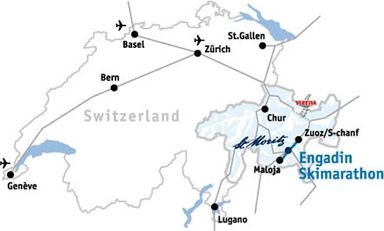 The event organised by the association Engadin Ski Marathon and the eleven Engadin ski clubs, takes participants through 42km of the scenic Engadine Valley. The route takes place in Maloja with an elevation of 1,820m followed by a track that leads over both Lake Sils and Lake Silvaplana – which are frozen at this time of year. After passing St. Moritz there is a forested climb in the Stazerwald. The descent to Pontresina follows, where it is possible to end the race (for the half marathon). The race then follows the runway of Samedan Airport and afterwards continues on the right side of the Engadin valley, passing several small communities before reaching the Finish in S-chanf at an elevation of 1,670m.
This marathon is not for the faint of heart and intensive training and support are needed for any participant to succeed in completing the race. Sarah explained, "a whole set of different techniques are needed for cross country compared to downhill skiing."
Instrumental in her training were Nathan from Intersport Riml Langenfeld and the highly-acclaimed Joachim Neurater from Umhausen. Both Joachim and Nathan generously gave up their time to train Sarah on their time off, utilising Hochgurgl's high altitude Langlauf course as well as courses in Langenfeld and Niederthai.
Sarah would also like to personally thank Intersport Riml Obergurgl, who kindly provided her with her beautiful Langlauf skis and boots for both training and the race.
Please joining us in wishing congratulations and the best of luck to the Chalet's Sarah Tessler as she takes on Engadin in the coming week.